TRON praises Chinese cryptocurrency tax guidelines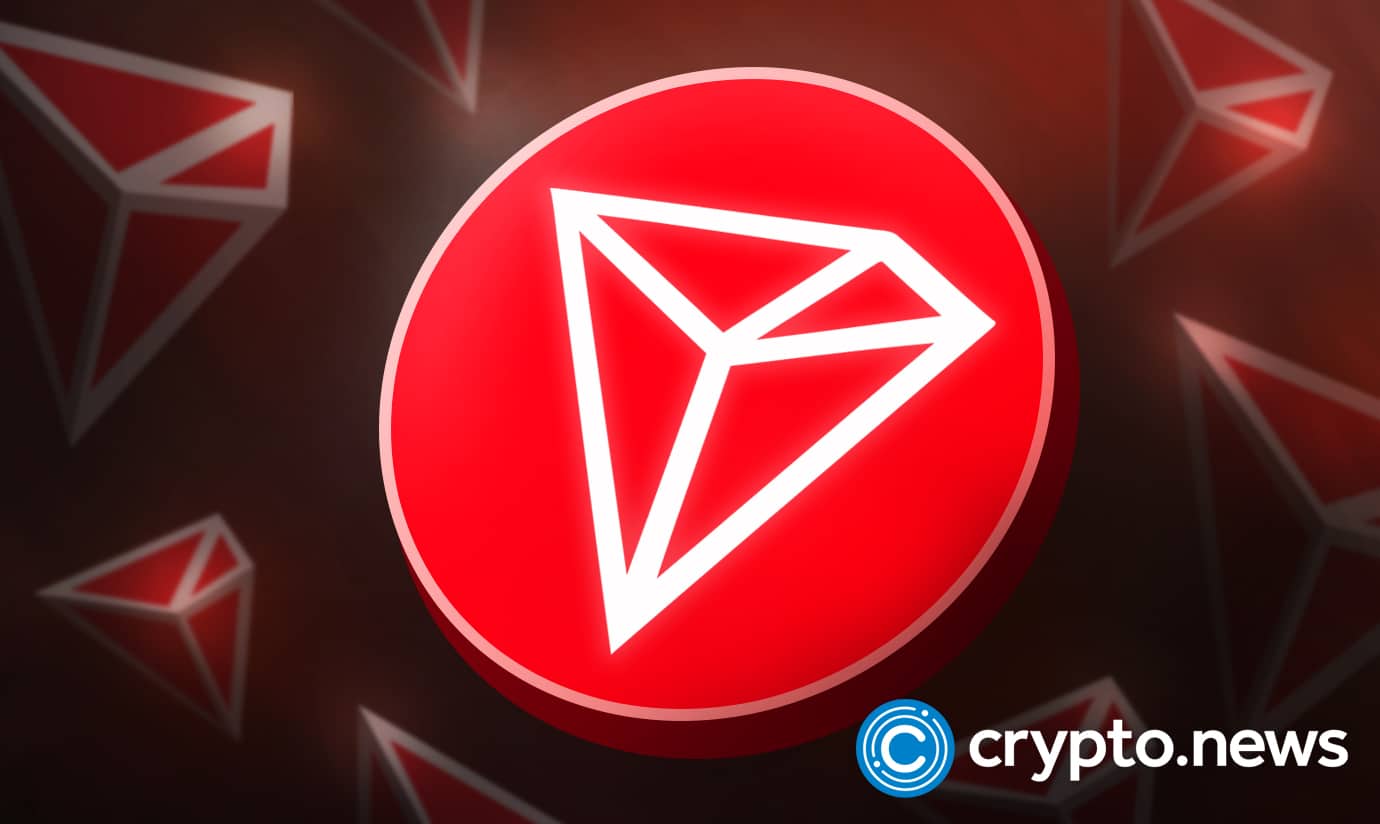 The TRON [TRX] network said it was open to taxing cryptocurrencies if doing so would help the sector develop properly after China announced new regulatory guidelines.
The terrible events in the crypto market in 2022 have undoubtedly prompted a greater emphasis on regulation. Due to this, governments will now be able to impose taxes on the cryptocurrency market amid much regulatory scrutiny witnessed during the year.
TRON declared that it favored taxing cryptocurrencies as long as it aided in sustainable growth. The most recent FOMC meeting may have implications for TRX.
Tron could be looking at the possibility of the Chinese crypto market
The network's interests, in a way that may have been beneficial for the overall industry, were underlined by TRON's position on cryptocurrency taxation. However, the network's ambitions could also serve as a guide.
Lark Davis pointed out that China's earlier position, which tended toward a zero-tolerance attitude for cryptocurrency, has been reversed.
Instead, the Asian nation now seemed to be adopting a more relaxed stance and a tax strategy emphasizing regulation. The fact that TRON saw the potential for web3 expansion in China is one reason for this.
TRON has yet to make any public statements regarding its goals in China. However, the fact that it reacted to China's move in cryptocurrency regulation is remarkable. To put it another way, any potential TRON interest in China remained a matter of speculation.
How is TRX doing on charts?
When we talk about speculation, we should mention that over the last few days, the demand for Tron's native coin, TRX, has plummeted. This indicated the deterioration in investor mood brought on by a need for more clarity about the market's route before the FOMC meeting.
Despite the shift in investor sentiment from bulls to bears, Binance's financing rate held up very well. This indicated some little sell pressure in the futures market, which might explain why TRX maintained some resistance against bears.
During the third week of January, the amount of development work done on TRON dropped to its lowest level in the previous four weeks.
Nevertheless, the final few days of the month saw a pick-up in the development activity that had been occurring. This contributed to a more positive attitude. At the time of writing, TRON had increased its trading volume by 15% and the price by 2.7% from its previous 24-hour price.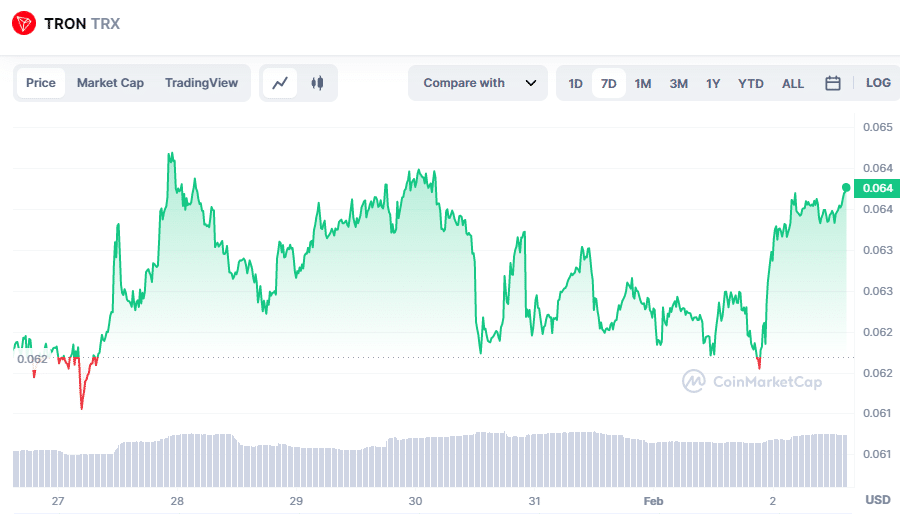 Because of the most recent FOMC event, TRX may see some more gains this week. The Federal Reserve raised interest rates by 25 basis points (BPS), which was in line with what was anticipated.
Investors may see this as a positive result. However, the extent of influence on pricing will depend on the future level of demand as well as whether or not the news from the FED has already been priced in.