Tron price analysis, tradecurve, and optimism up over 20%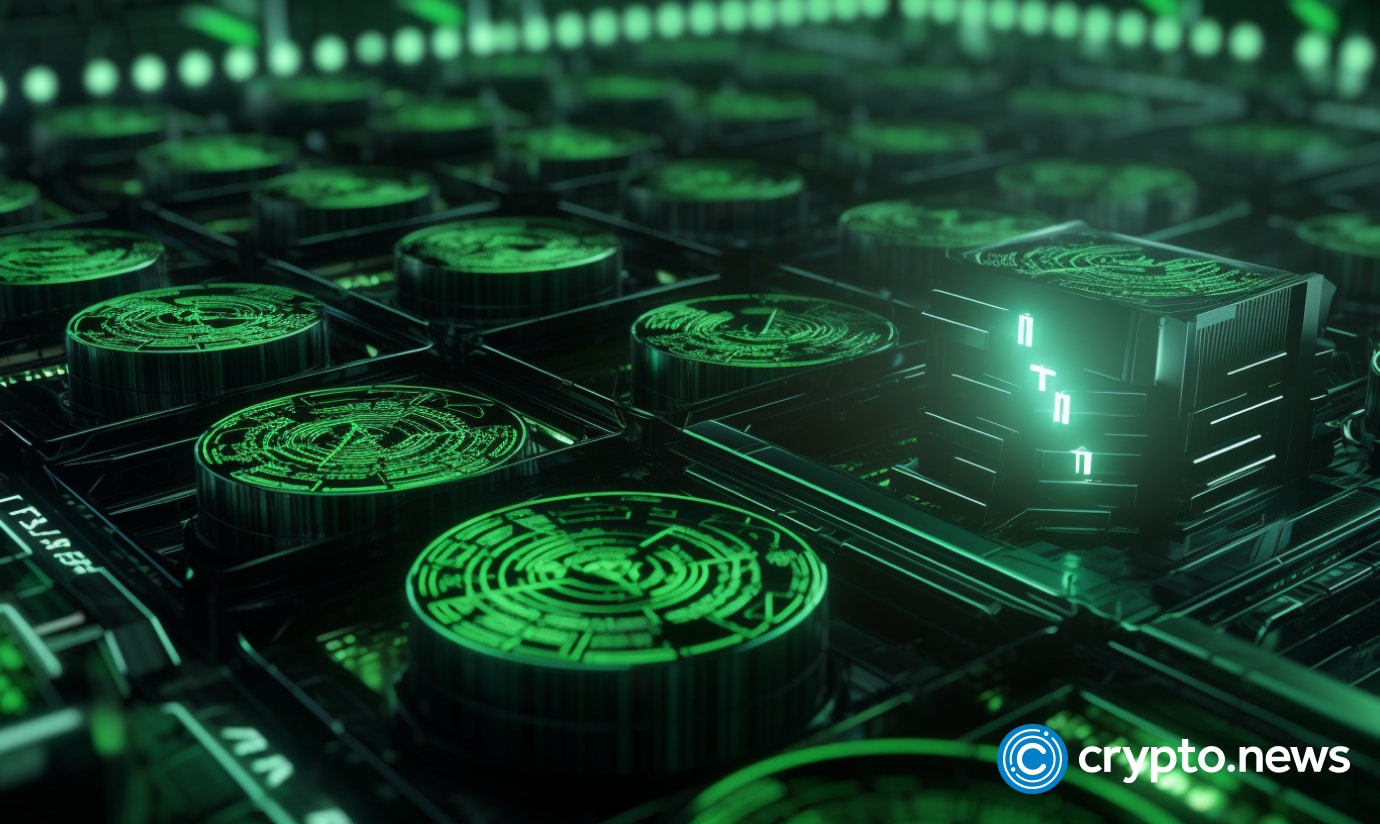 Cryptocurrencies like tron (TRX), optimism (OP), and tradecurve (TCRV) have been making waves with significant price increases. This article will provide an in-depth analysis of tron's price trends, the latest developments in Optimism, and the growth of Tradecurve.
Tron is in green
TRX, the native currency of Tron, the blockchain-based platform focused on decentralized applications and content sharing, is bullish. Over the past two weeks, TRX has maintained an upward trajectory, rallying over 6.7%.
Tron recently announced that its network has been processing 10.2 million transactions daily for the past three days. This announcement is significant due to the recent market events that have caused an increase in cryptocurrency activity.
TRX is trading at $0.07256 with a market cap of $6.5b, a jump of 1.02% in the past 24 hours. TRX's trading volume increased by 14.72% in that period, reaching $178,469,338. With its moving averages and technical indicators bullish, there could be more headroom for TRX in the days ahead.
Optimism price surge
Optimism prices have also surged, rising over 20% in the past 14 days.
As Ethereum continues to face challenges related to scalability and high gas fees, layer-2 solutions like Optimism have gained traction. Optimism aims to improve transaction throughput and reduce costs by enabling faster and more efficient processing of Ethereum transactions.
OP, the native token of Optimism, is trading at $1.35 with a market cap of $869 million, dropping 2.89% on the last day. However, the OP 24-hour trading volume is up 25% at $179,811,542.
This recent surge in OP price indicates growing confidence in its potential to address Ethereum's scalability concerns.
Tradecurve rising
Interest has been growing in Tradecurve during its presale, as Tron and Optimism prices continue to rise. Tradecurve is a unique trading platform that combines the advantages of centralized and decentralized exchanges in a single platform.
In Stage 4 of its presale, TCRV prices are up 20% in the past week. It has also reached a significant milestone, with more than 12,000 users registered on the platform.
Tradecurve offers a range of features distinguishing it from traditional trading platforms. Trading all derivatives on a single account is one of Tradecurve's primary advantages. As a result, traders have access to various financial products, including futures, options, bonds, ETFs, cryptocurrencies, and more, through one account. As a result, there is no longer any need to switch between several accounts throughout the trading process.
The emphasis Tradecurve places on privacy is yet another noteworthy aspect. Users may trade on the platform without disclosing personal information because of its no sign-up know-your-customer (KYC) policy.
The traders who emphasize anonymity and appreciate the security of their data are gravitating towards this platform as many popular platforms such as Binance and Coinbase all require intrusive sign-up KYC checks.
Tradecurve's decentralized nature allows traders to have complete control over their assets and keys without needing third-party mediators. This eliminates the need for high trading fees and gives Tradecurve a competitive edge over traditional trading platforms with high commission fees that can eat away at a trader's profit margin.
With features such as high leverage starting at 500:1, subscribing to automated and AI trading bots, a metaverse trading academy, and negative balance protection, Tradecurve will benefit novice and veteran traders.
During its presale, TCRV is trading at $0.018. Token holders can enjoy discounts on trading fees, passive income through staking, and VIP status. The price of TCRV has risen by 80% from its initial price of $0.01, and millions of tokens have already been sold. More price increases are anticipated, particularly with the approach of Stage 5, where prices will be increased to $0.025.
Only 40% of the 1.8 billion token supply will be available during its presale.
Interested investors can sign up for the TCRV presale below.
For more information about the Tradecurve presale:
Click here to buy TCRV presale tokens
Join our community on Telegram
Disclosure: This content is provided by a third party. crypto.news does not endorse any product mentioned on this page. Users must do their own research before taking any actions related to the company.