Tron's Justin Sun announces new Huobi listing policy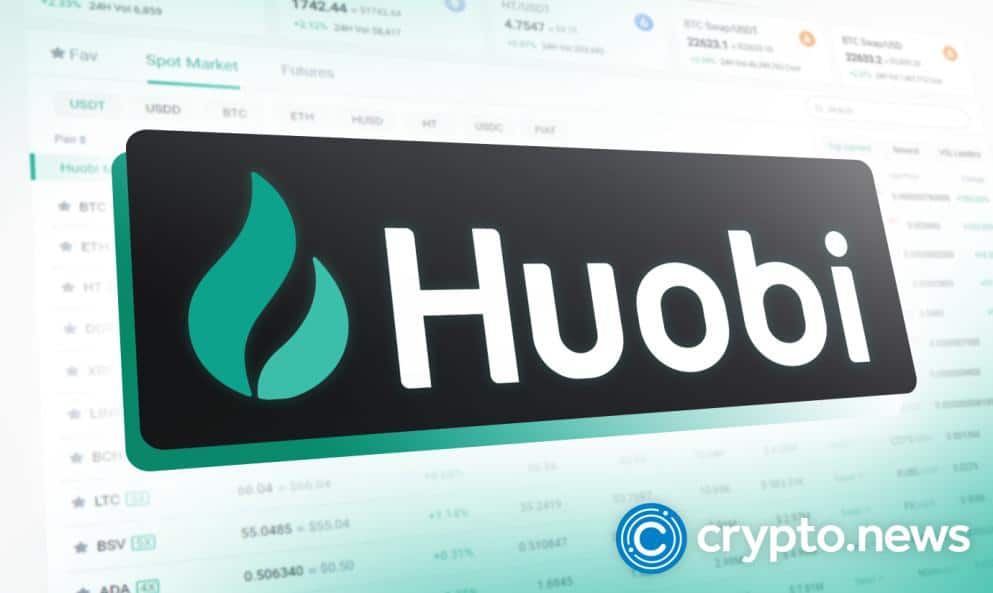 Justin Sun recently announced new reforms concerning Huobi's listing policy.
The announcement was made via Twitter, narrowing Huobi's listing policy to two reforms likely to be implemented soon.
Sun's new proposals
Tron founder Justin Sun has given new proposals for the China-based crypto exchange Huobi Global. Sun announced on Twitter that the exchange should be taking a different turn when considering projects to be listed. In his Tweet, Sun gave two recommendations.
The first proposal Sun laid upfront involves the exchange's ability to list projects without jeopardizing neutrality.
This means that all projects should undergo the same process of listing. According to Justin, Huobi should refrain from making conclusions about the future of a project and make the listing decision based on that information.
"The first principle of Huobi's listing is to abide by neutrality and not make value judgments on projects because we pursue values of humility. Exchanges are not suitable and should not make judgments on the future of projects…The second is community first, and it is a good thing for the community to have discussions. Everything is left to the judgement of the market. In the end, it respects the user's decision, and the exchange is, at best, a night watchman." 

Justin Sun, founder of Tron
Justin's second recommendation was narrowed down to the community. In the tweet, Sun emphasized that the exchange should look at a project's community before making different judgments on whether or not to list its native token on the platform.
Following communities around crypto projects will somehow 'give people what they want' promoting decentralization in the crypto world despite the platform being a centralized exchange (CEX).  Sun's argument pins Huobi as a "night watchman" to only oversee the safety of customer deposits and prevent fraudulent projects from being listed.
Huobi's listing policies
Huobi's listing policy has sparked a lot of traction in the entire cryptosphere. The exchange has been accused by project developers on Twitter of denying real utility projects a chance to get listed on the platform. 
Some of these projects have been denied listing on the online platform, yet behind these projects is a mass of active community members. It is difficult for decentralization to continue growing, especially when centralization is in charge.
Justin's argument could lead to revising the token listing policies that lock utility projects from potential enterprising investors on the platform. Sun's announcement comes just a few weeks after he took control of the exchange.
Credible sources indicate that the renowned crypto enthusiast took charge of the exchange after former CEO Zhu Hua and other senior executives stepped down. It is still unclear if the proposals will push through. However, Sun's arguments have enough weight to get implemented because he calls the shots at the exchange.