TRU, CHIP top gainers as OKB hits ATH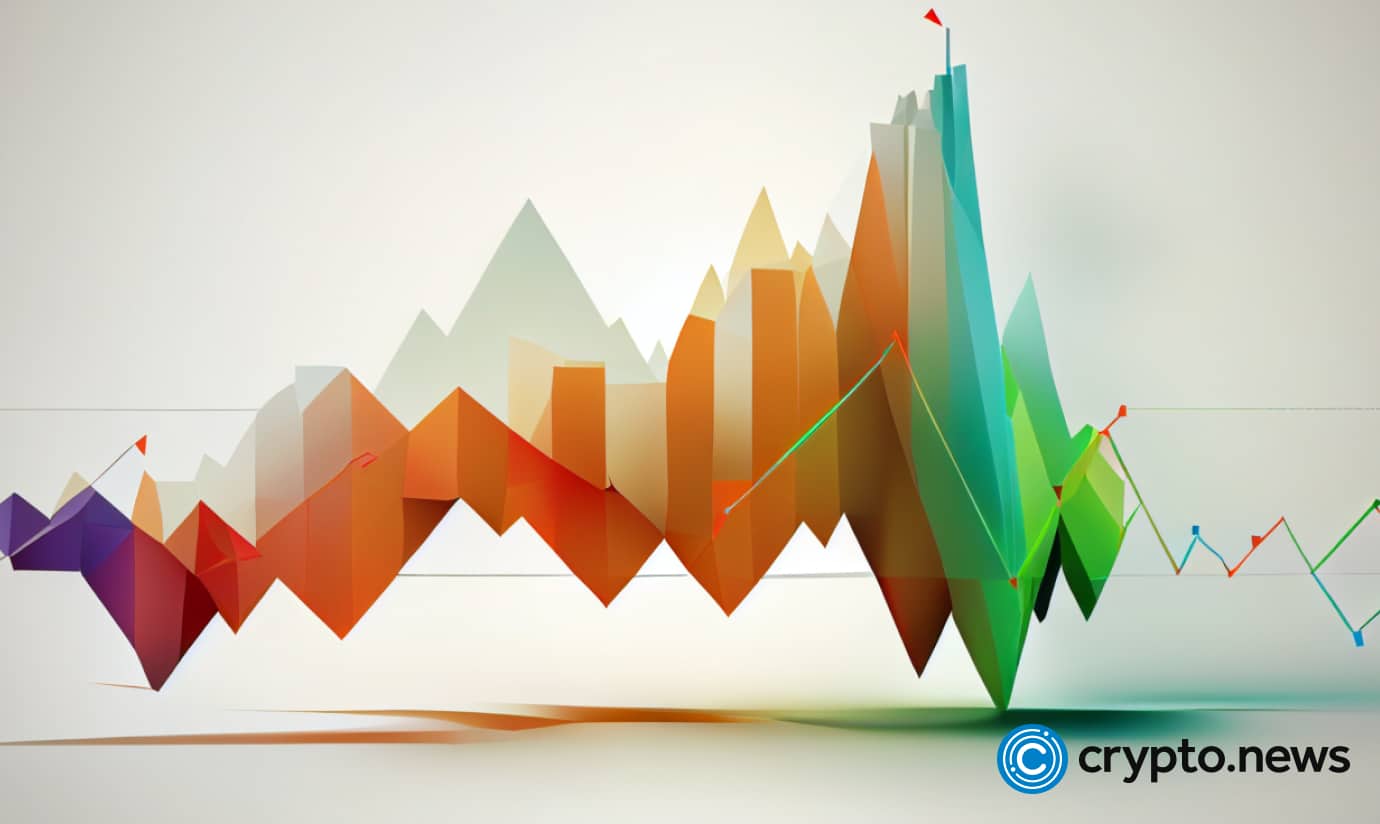 As the crypto market remains volatile, investors closely watch global events that could impact the crypto market, and some altcoins are showing green. 
Top gainers of the day
The cryptocurrency market is still experiencing both gains and losses.
The day's top gainers have acquired quite a lot in the past 24 hours. As per cryptorank.io, the top on the list is the Chip token, trading at $0.00163. This represents a notable increase of 157% over the last 24 hours. Chip has a 24-hour trading volume of $412,550.
Another big gainer today is the TRU token which has gained 189% in value over the past 24 hours. The token currently trades at $0.13 with a 24-hour trading volume of $50,920.
Some coins in the market also hit new all-time highs and lows. OKB token registered a new ATH on its blockchain launch today to trade at $52.06. It is an increase of 13.2% in the past 24hrs.
The GMX token also experienced a price rise, surging to its new ATH at $84.89. The value presents a 6.89% increase in the past 24 hours
Big losers of the day
Consequently, the crypto market brought down some crypto which has seen daily losses. Leading the list is the JIZZ token, which decreased by 44.6% in the past 24 hours. The price ended the day trading at $0.0000149 with a trading volume of $258,540.
The PICA token also experienced some volatile prices in the market. The market price of PICA ended trading at $0.00107, which represents a 41.7% decrease. The trading volume has also decreased to $374,500. 
Investors of the SAFEZO token experienced losses in the price of the token. This is after the token fell by 35% and traded at $0.000775.
The decrease has also brought the 24-hour trading volume of $1.45 million. However, investors and hodlers are still hopeful that there will be a surge in the price of these tokens.