Two New Bills in Congress Challenge SEC and CFTC's Crypto Jurisdiction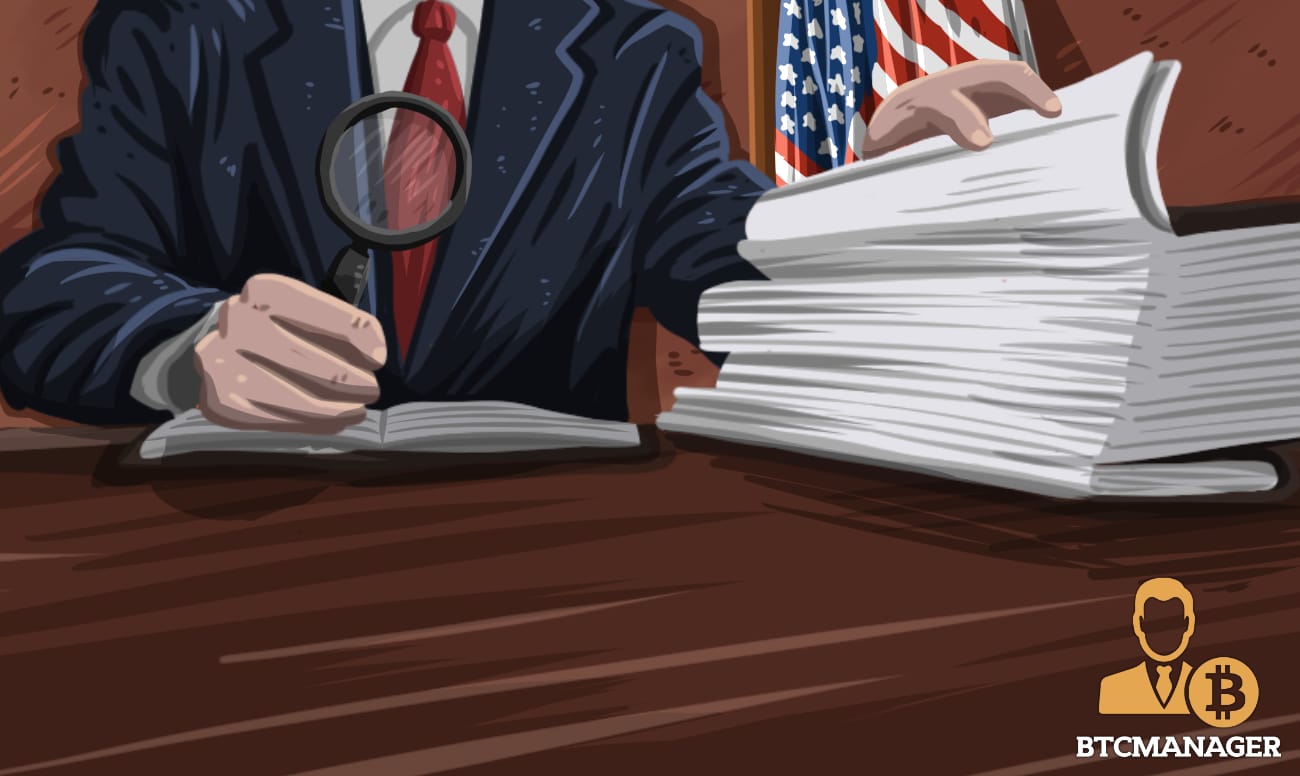 For months, CoinCenter has been working with two U.S. Congress representatives to introduce two new bills that will clarify the U.S. Commodity Futures Trading Commission (CFTC) and Securities and Exchange Commission (SEC) jurisdiction over cryptocurrencies as per an update on Sep 24.
Bills for Crypto Clarity
The two new bills: Digital Commodities Exchange Act and Securities Clarity Act, according to CoinCenter, will resolve three longstanding policy issues regarding claims of price manipulation, the inconveniences of state-by-state licensing of exchanges, and most crucially, the limits of the SEC's jurisdiction. 
Presently, as BTCManager reported, the Conference of State Bank Supervisors (CSBS) which comprises bank regulators from 49 U.S. States came together and created a manual guide to reduce compliance costs for money service businesses (MSB) including cryptocurrency exchanges. By consolidating supervisory exams, a cryptocurrency business will be free to operate in any of the association's member states as long as they satisfactorily check all boxes. 
CoinCenter proposed a single Federal license with an option of allowing exchanges to chose which body they prefer to fall under. This "would offer improved regulatory outcomes while preserving state sovereignty and regulatory choice." 
On SEC's jurisdiction, they note the fuzzy line delimiting the SEC's oversight of cryptocurrencies and its market. Earlier, the agency had expressed its reservation saying crypto ramps lacked proper monitoring tools to prevent price manipulation. 
While the team remains supportive of the SEC's recent rulings and determinations, the problem arises when a DEX financed from crowdfunding begins operation. 
The Digital Commodities Exchange Act and The Securities Clarity Act Bills
The Digital Commodities Exchange Act forwarded by Conaway will "empower the CFTC to offer an optional registration for crypto exchanges." 
This means, going forward, exchanges will choose to comply with CFTC regulations but will be free to continue with existing money transmission licenses offered by states. 
However, the act obligates exchanges to secure customer funds in qualified custodians and share market surveillance data with the CFTC to deter any attempt to manipulate prices.
The Securities Clarity Act Representative Emmer will guide on when an investment contract stops being security. Subsequently, the bill will clarify the SEC's jurisdiction regarding token sales.
As BTCManager previously reported, Hester Maria Peirce was nominated for the second term as a commissioner at the SEC by President Donald Trump.