U.S. Dairy Farmers "Moo"ve Towards Blockchain Technology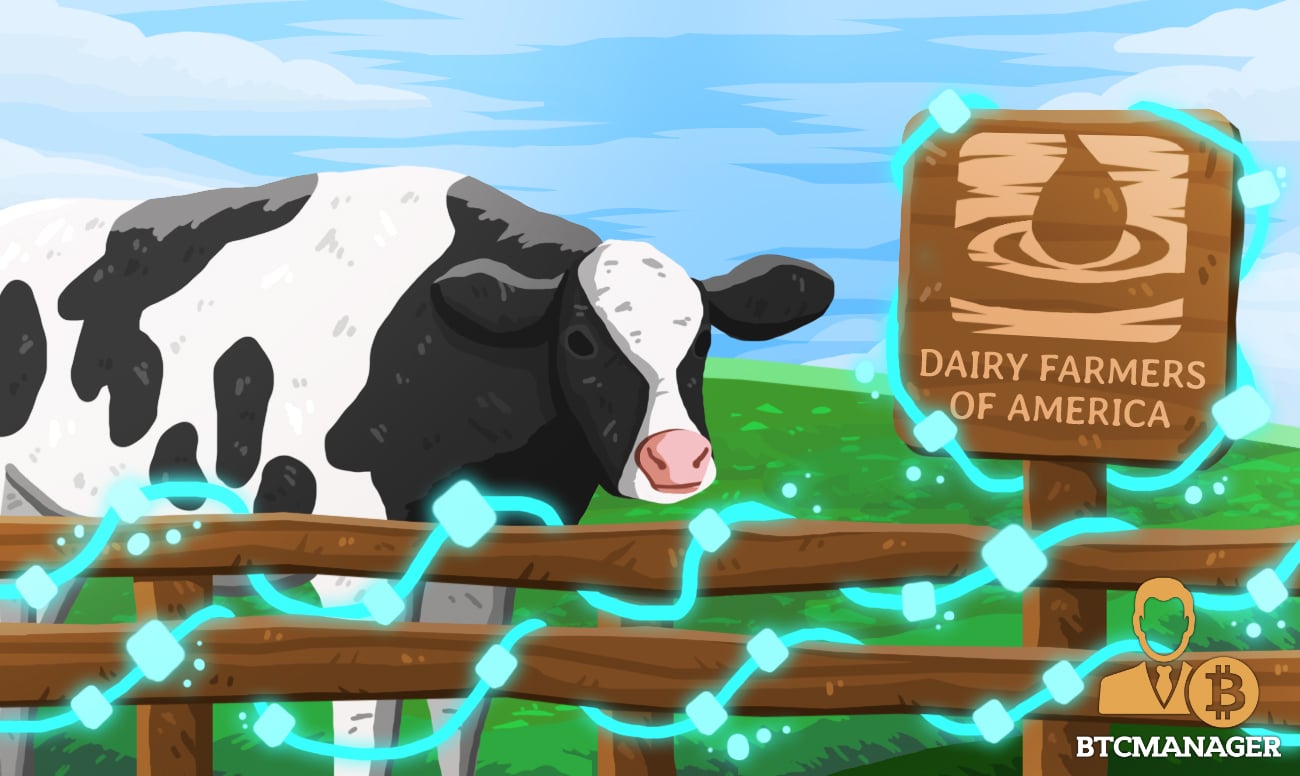 The Dairy Farmers of America (DFA) is beginning to explore the utility of blockchain technology for its supply chain management, reported The Fence Post on September 26, 2019. 
Blockchain Systems in Food Supply Chains
Blockchain technology has proven itself to be an impactful technology in areas with great logistical needs. This has extended to global shipping and financial services as well as agriculture and food chain enterprises. Therefore, it is no surprise that the DFA is starting to test how open ledger technology can bolster their business capabilities.
The DFA is a national cooperative which is owned and operated by significant farming families in the United States. This cooperative is responsible for both domestic and international shipping and production of dairy foodstuffs. Any way of streamlining processes and cutting margins while increasing safety, makes a significant impact on bottom lines.
Starting up On Dairy
The DFA has begun working with ripe.io, a food tech startup which is using blockchain technology to increase data transparency. This will ensure that all customers can see where their food came from. While this is important for customers with concerns over factory farming, it also allows producers to track tainted shipments of food to prevent illness from spreading. Most recently, Walmart implemented a blockchain based program for monitoring its food supply chain for this reason.
Ripe.io has created a platform which collects data from all of the DFA's member farms. It also tracks the DFA's manufacturing plants, where foodstuffs are processed. This information is all made readily available in the pilot project so that any customer can engage with the data.
More Transparency Farm-to-Table
Ripe.io recently completed the 2018 Sprint Accelerator program which was underwritten by the Dairy Farmer's Association. This 90-day program helped to incubate ideas like this one which could bring new startup businesses to traditional fields like dairy farming. The company's focus has been on increasing the transparency of food production from farm-to-table.
Ripe.io leverages both blockchain and internet of things technology to automate as much of the logistics process as possible. This means that massive amounts of information about the food being transferred are available to everyone on the blockchain. This data includes not only the size, type, and quantity of goods being transferred but also information relating to temperature, quality, and other metrics deemed important to consumers.
While this is only a pilot project, it is almost sure that there will be many more blockchain based agricultural protocols like this one shortly. The blockchain is particularly good at managing large datasets over complex global networks, and that is precisely what the food supply chain is demanding.