U.S. Department of Justice Establishes Cryptocurrency Enforcement Team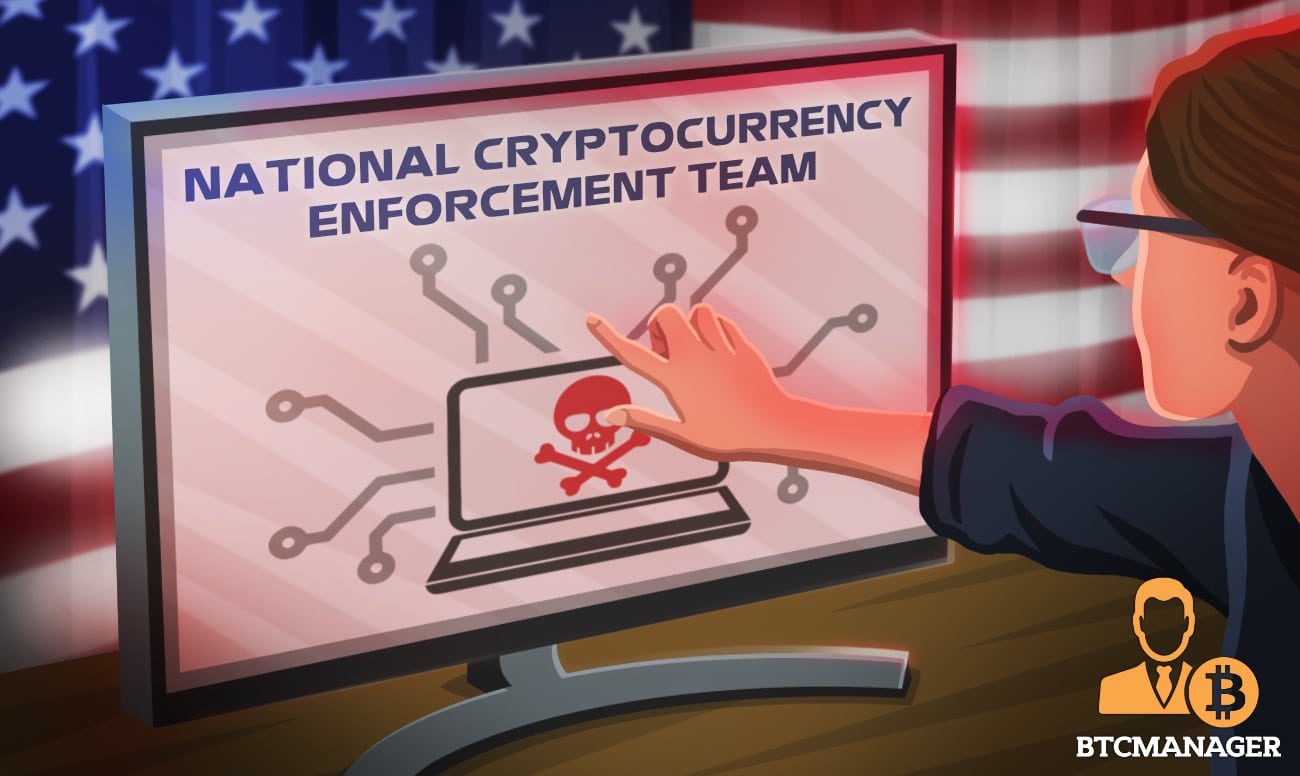 The Deputy Attorney General of the United States revealed that the Justice Department created a National Cryptocurrency Enforcement Team (NCET), to combat the illicit use of cryptocurrency for criminal activities. 
The US Determined to Crackdown on Cybercrime
Lisa Monaco announced the initiative while speaking at the Aspen Cyber Summit on Wednesday (October 6, 2021). According to the DoJ official, the initiative seeks to tackle money laundering and cybercrime. 
While Monaco clarified that the crypto and blockchain industry had potential and benefits, the Deputy Attorney General said that criminals were taking advantage of cryptocurrency's anonymity to conceal their activities. Part of the official's statement reads:
"Cryptocurrency, blockchain technology, these are lawful tools and they have good uses. The challenge we have is how to deal with the extra anonymity that those technologies provide to criminal actors."
In a press release, the DoJ said that the newly created NCET will fight the illegal use of cryptocurrency, with a focus on "crimes committed by virtual currency exchanges, mixing and tumbling services, and money laundering infrastructure actors."
Back in August, Larry Dean Harmon, owner of a bitcoin mixer called Helix, pleaded guilty to conspiracy to launder money. The case was the first time that a Bitcoin mixer operator was prosecuted. 
Later in September, the Treasury's Office of Foreign Assets Control (OFAC) included Suex in the Specially Designated Nationals (SDN) list. The over-the-counter (OTC) broker was alleged to have laundered funds for ransomware attackers. 
However, Monaco said that it was important to ensure that Rogue actors do not abuse the use of crypto exchanges, adding that setting up an enforcement team would ensure investor protection.
"Cryptocurrency exchanges want to be the banks of the future, well we need to make sure that folks can have confidence when they're using these systems and we need to be poised to root out abuse."
Meanwhile, NCET will work under the supervision of Attorney General Kenneth A. Polite Jr. Furthermore, the team will help with tracing and recovering assets lost as a result of fraud and extortion, which also include crypto payments made to ransomware groups. 
The latest development comes almost one year after the DoJ published a Cryptocurrency Enforcement Framework. In July 2021, the US government announced the creation of a ransomware task force following attacks on some major companies.