U.S. Government Arrest BitFunder Founder Jon Montroll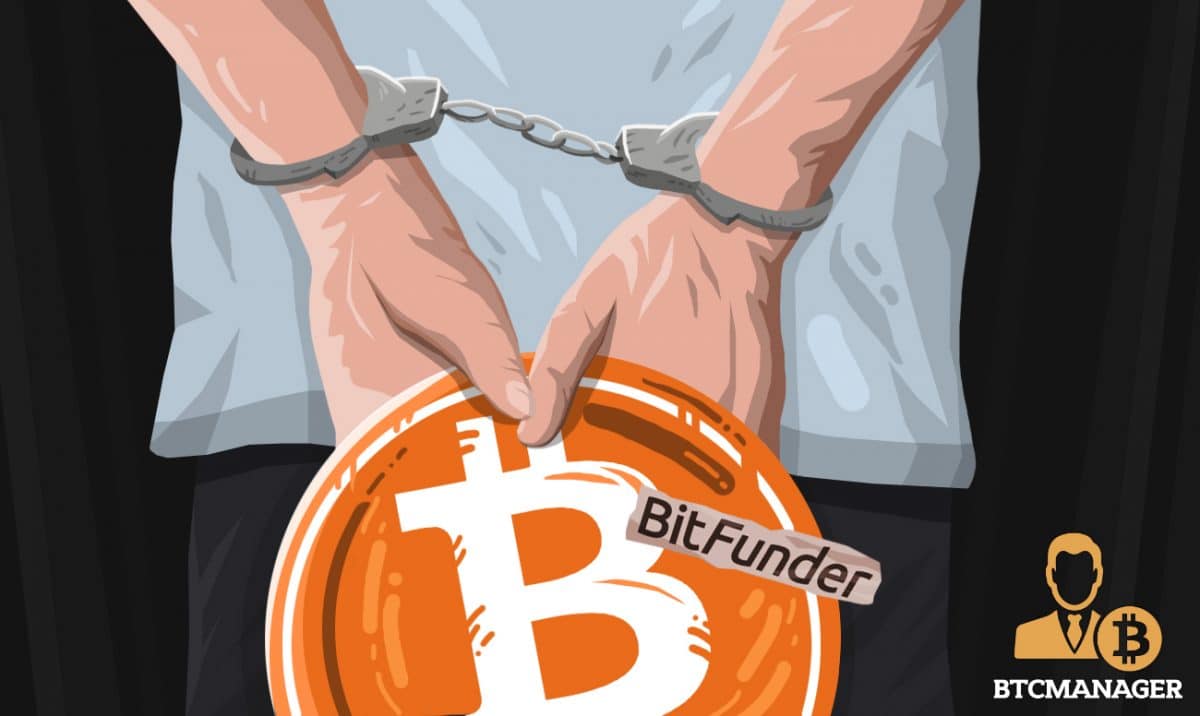 Jon Montroll, the owner of BitFunder, an obsolete Bitcoin-denominated stock exchange, was arrested by the United States government. A joint investigation from U.S. Securities and Exchange Commission (SEC) and Federal Bureau of Investigation (FBI), led to the arrest of Montroll, who also goes by the name "Ukyo."
Embezzlement of 6,000 Bitcoins
Federal prosecutors divulged charges against the defrauder and charged him for Perjury and Obstruction Of Justice on February 21, 2018. In a separate case, SEC filed a lawsuit against the company for operating an unlicensed securities exchange and swindling money from its customers.
In a statement, Marc Berger, director of the SEC's New York Regional Office said:
"Platforms that engage in the activity of a national securities exchange, regardless of whether that activity involves digital assets, tokens, or coins, must register with the SEC or operate pursuant to an exemption."
According to the prosecutors, Montroll operated WeExchange Australia Pty Ltd and BitFunder. WeExchange is a crypto exchange and Bitcoin repository, while BitFunder served as a stock exchange for cryptocurrency companies enabling its users to receive bitcoins in exchange for offering virtual shares of their companies.
In 2013, BitFunder was hacked, allowing attackers to credit themselves with money they didn't earn. The weak spot on its system permitted hackers to withdraw 6,000 bitcoins ($58,740,030 at time of press) from WeExchange.
In 2013, as part of SEC's investigation of BitFunder's activities, Montroll gave sworn testimony to SEC's New York Regional Office which included a balanced statement disclosing "the total number of bitcoins available to BitFunder users in the WeExchange wallet as of October 13, 2013."
The balance sheet totaled to approximately 6.700 bitcoins, however, recent evidence indicates that the balance sheet provided by Montroll was fabricated.
Montroll Accepts Providing False Data
In a statement, U.S. Attorney Geoffrey Berman said, "As alleged, the defendant repeatedly lied during sworn testimony and misled SEC staff to avoid taking personal responsibility for the loss of thousands of his customers' bitcoins."
Regarding the balance sheet provided by Montroll, the Justice Department contended:
"Contemporaneous digital evidence, including chat logs and transaction data, revealed that the Balance Statement was a misleading fabrication. Three days into the Exploit, [Montroll] had participated in an internet relay chat with another person ("Person-1") in which he sought help in tracking down "Stolen coins." When that did not work, [Montroll] transferred some of his own bitcoin holdings into WeExchange to conceal the losses. The Exploit, however, continued. By the time of the Balance Statement, WeExchange actually held thousands of bitcoins less than [Montroll] had asserted through the false Balance Statement."
According to the Justice Department, the exchange owner accepted the allegation of falsely representing the total number of bitcoins available to BitFunder users in the WeExchange Wallet on the balance sheets. However, he argued that he only learned about the fraud after the SEC began their investigation.
At the time of exploit, the embezzled 6,000 bitcoins were worth $775,075 as SEC mentioned in the lawsuit. Compared to 2013, however, the same amount is now nearly worth $60 million.