U.S. SEC Reportedly Reviewing Grayscale's Application to Convert GBTC into a Bitcoin ETF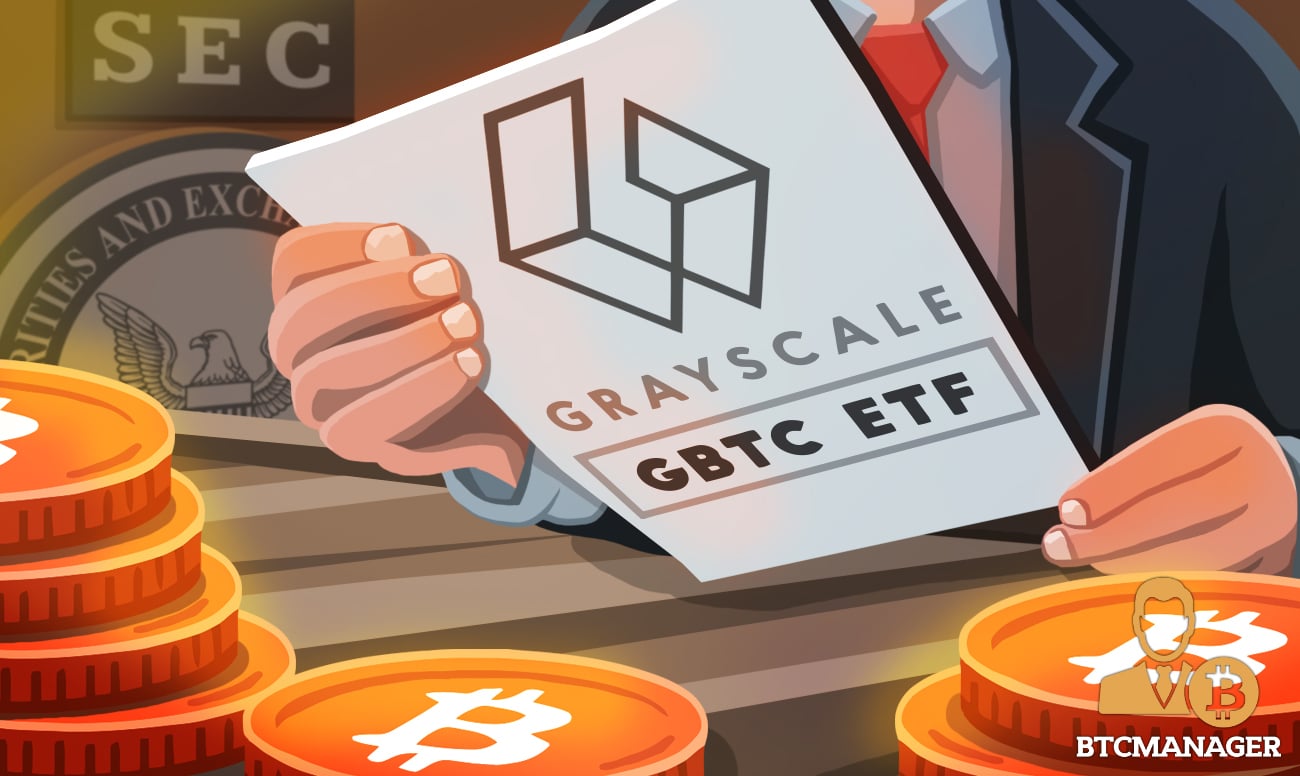 The U.S. Security and Exchange Commission (SEC) is reportedly reviewing Grayscale's application to convert their GBTC product into a Bitcoin ETF.
SEC Looking at Grayscale's Application to Convert the GBTC into a Bitcoin ETF
The Block report on November 4, 2021, cites the SEC notice published on November 2, which requested comments following NYSE Arca's request for a rule change.
It should be noted that NYSE Arca, in collaboration with Bitwise, was one of the few firms that had applied to the SEC seeking the approval of a Bitcoin ETF tracking the spot price.
As per their application in mid-October, NYSE Arca filed a 19b-4 with the SEC seeking to list GBTC ETF. However, whether they can proceed depends on the SEC's decision expected to be announced on December 24. Presently, the SEC is seeking feedback on NYSE Arca's proposal. Nonetheless, considering the agency's record, it is highly likely that the date of their official announcement would be postponed.
Already, Grayscale had initially indicated plans of converting their largest product, the GBTC, into a Bitcoin ETF subject to the SEC's approving any of the over eight initial applications.
It has come to pass.
Grayscale is now planning on converting.
The firm has already delegated some of its administration work related to GBTC to BNY Mellon—a U.S. investment banking service provider—and appointed the vastly experienced David LaValle as its head of ETFs.
Republican Senator Tom Emmer Writes to the SEC
Although the Bitcoin Futures ETF approval was welcomed and created more avenues for institutional investors to gain BTC exposure through a regulated product, it was received differently.
The concern was on the SEC's decision to approve a product tracking a derivative—Futures prices—rather than the spot rate as relayed in any of the regulated cryptocurrency exchanges.
Accordingly, Rep Tom Emmer together with Darren Soto of the Blockchain Caucus, has written a letter to Gary Gensler, the chair of the SEC, inquiring why they approved a Bitcoin Futures ETF and not a Bitcoin ETF.
In a tweet, Tom wrote:
"While the trading of two Bitcoin futures ETFs in October is a step forward for the millions of Americans who want to invest in crypto through traditional methods, the onus is on the SEC, now more than ever, to allow Bitcoin spot ETFs to commence trading."