U.S. Trader Fined $1.1 Million and Sentenced to 15 Months for Commiting Bitcoin Fraud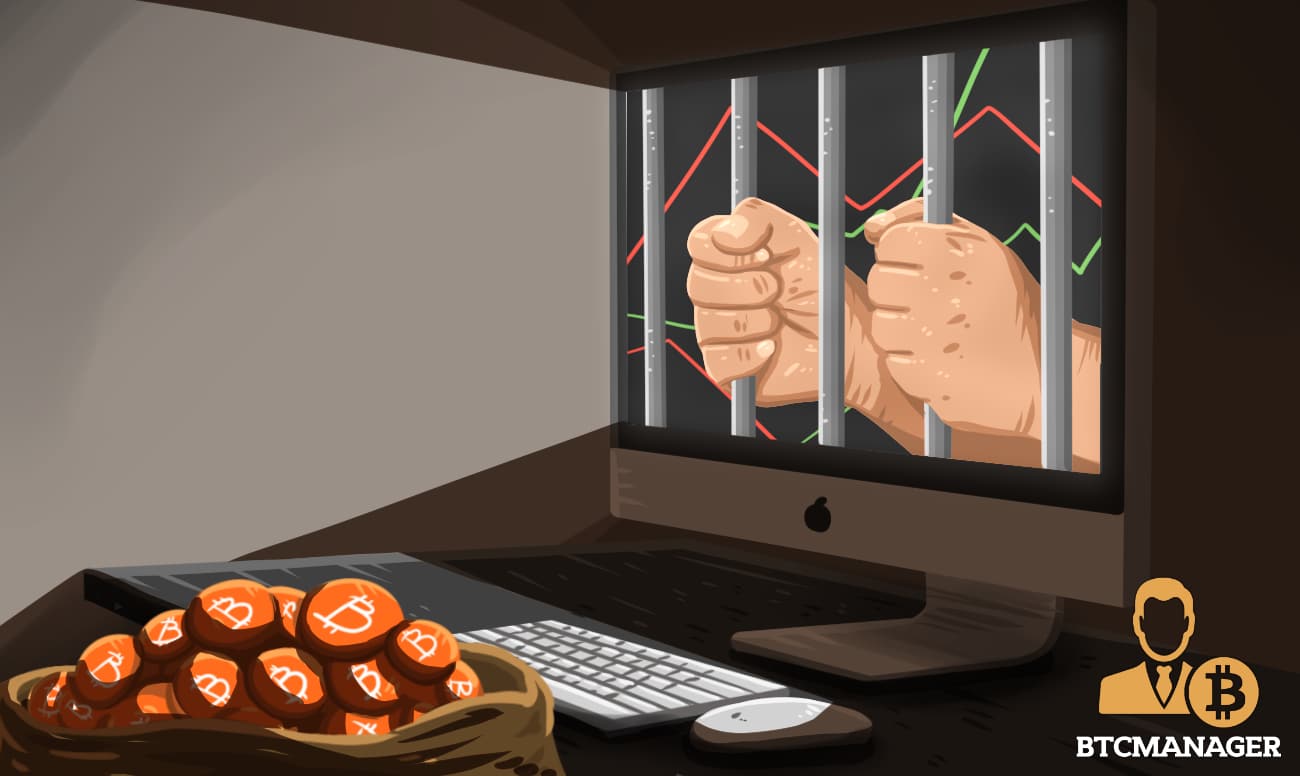 According to a report by Bloomberg, published November 13, 2018, U.S. resident named Joseph Kim has been fined $1.1 million and sentenced to 15 months in prison for orchestrating fraudulent schemes related to bitcoin (BTC), and litecoin (LTC), thus duping his employer and several other customers of their money.
Illegal Transfers and Fund Misappropriation
In 2017, the U.S. Commodity Futures Trading Commission (CFTC) found out that Kim had transferred $601,000 worth of bitcoin and litecoin from his employer's cryptocurrency exchange wallet to his wallet.
The misappropriation of funds was done sometime between September and November 2017, when Kim used to work for a Chicago based trading firm.
Later, Kim was interrogated by the firm's officials regarding the illegal transfers. However, at the time, Kim falsely claimed that he moved the digital currencies because of the platform's security concerns. Subsequently, the company discovered the illegal transfer of funds in November 2017, after which Kim was fired.
In an attempt to better his sorry situation, Kim started to solicit funds from individual investors stating that he had left his previous job to start his trading venture. Kim boasted about his "low-risk virtual currency arbitrage strategy," and was able to hit the right chord with some investors.
Finally, Kim was successful in accumulating close to $45,000 from five investors who he had tricked into the fraudulent scheme. The investors entrusted Kim with their money for good investments in the cryptocurrency market.
Much to Kim's misfortune, he lost all $45,000 as a result of poor trading decisions.  To hide the losses, Kim even managed to forge the account statements sent periodically to investors to show them profits.
However, luck ran out for Kim when he got slapped with $1,146,000 fine by the U.S. CFTC. Also, the CFTC also permanently banned Kim from participating in crypto trading, and from soliciting funds.
Regarding the dramatic turn of events leading to Kim's arrest, director of enforcement at the CFTC, James McDonald stated:
"Today's Order stands as yet another in the string of cases showing the CFTC's commitment to actively police the virtual currency markets and protect the public interest."
U.S. SEC Having a Busy Time
Keeping a vigilant eye over the players in the crypto industry has been a tough cookie to crack for regulatory bodies the world over.
BTCManager reported on November 8, 2018, how the U.S. SEC penalized EtherDelta founder for failing to register cryptocurrency exchange despite offering the buying and selling of security-like assets on a secondary market.