This U.S. University Will Accept Donations in Bitcoin, Chainlink, Ethereum, and Others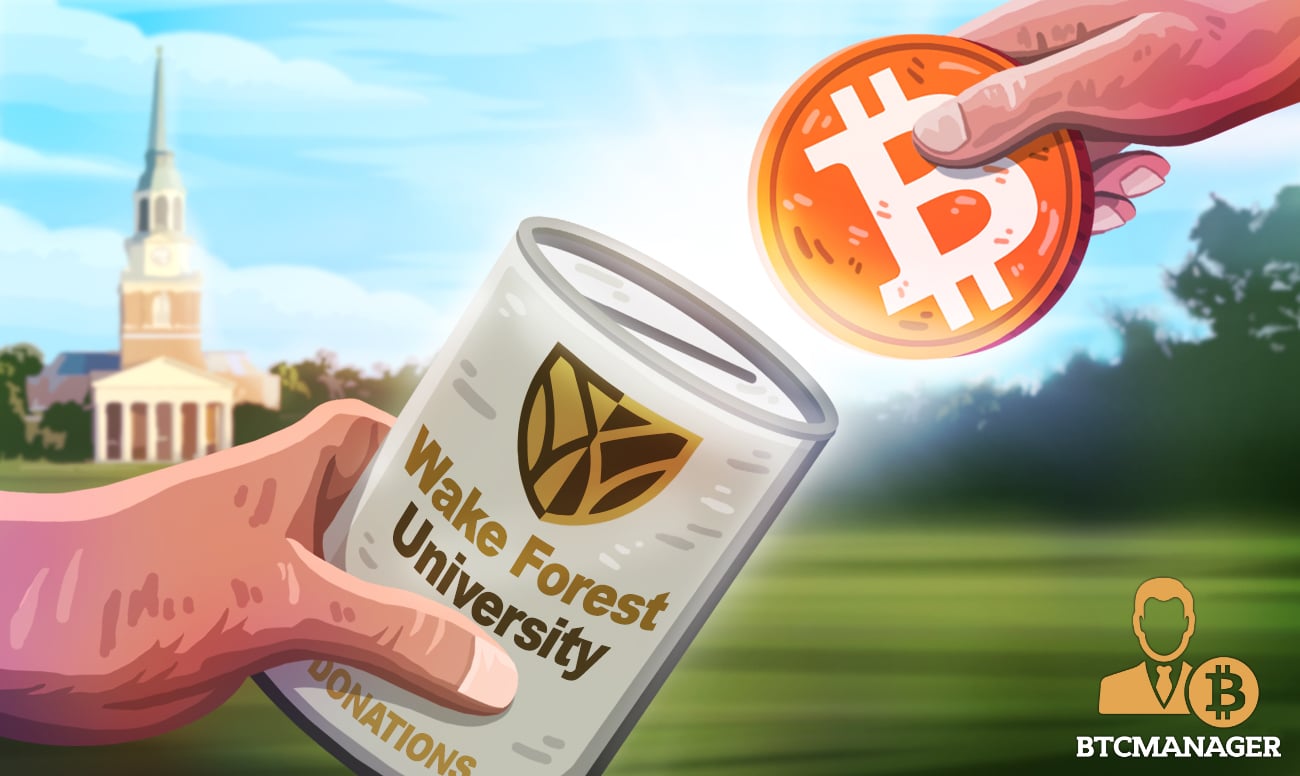 Alumni of a U.S. university Wake Forest has set up a system for the varsity to accept donations via a range of cryptocurrencies, as per an announcement by crypto firm Giving Block.
Crypto Donations Arrive at University
The initiative is led by Alex Wilson and Pat Duffy, the co-founders of The Giving Block. While at Wake Forest, Alex and Pat were first exposed to Bitcoin, despite it still being the early days for the cryptocurrency industry.
The Giving Block now works with over 70 nonprofits (and have raised millions in cryptocurrency so far); however, Wake Forest is the first university client.
As of today, September 8, 2020, Wake Forest University is set up to accept the following cryptocurrencies, Bitcoin (BTC), Ether (ETH), Litecoin (LTC), Bitcoin Cash (BCH), Zcash (ZEC), Gemini Dollar (GUSD), Basic Attention Token (BAT), and Chainlink (LINK).
This makes Wake Forest the first university in North Carolina to accept cryptocurrency donations, as well as the first university to accept cryptocurrency donations on their annual day of giving. 
Since the IRS classifies cryptocurrency as property, that means no capital gains tax for the donor and a fair market value deduction, making it one of the most tax-efficient ways to donate, the firm said.
September 8th is the Day of Giving, which is a 24-hour fundraising event in support of Wake Forest. If 2,2020 donors contribute, Michael A. DeMayo, Class of 1987 will unlock an additional $150,000 gift.
Firms Increasing Accepting Bitcoin Donations
Foundations and institutions around the world have started to accept crypto and Bitcoin donations to increase inclusivity and allow people to donate to their cause of choice without the intrusion of borders.
As BTCManager reported earlier, the Humans Right Foundation (HRF) started to accept donations in the cryptocurrencies via its BTCPayServer, allowing for faster donations and transfers.
A message from the HRF on their Bitcoin donation page read:
"For individuals in closed societies, or for anyone facing hyperinflation, capital controls, sanctions, or financial surveillance, Bitcoin can be a tool of freedom."
Rather than just viewing Bitcoin as another source of donations, the HRF seemed to understand the value proposition of the network and its ability to circumvent authority and sovereign sanctions, as we reported at the time.