UAE Central Bank's 2023-2026 Roadmap Mentions CBDC Launch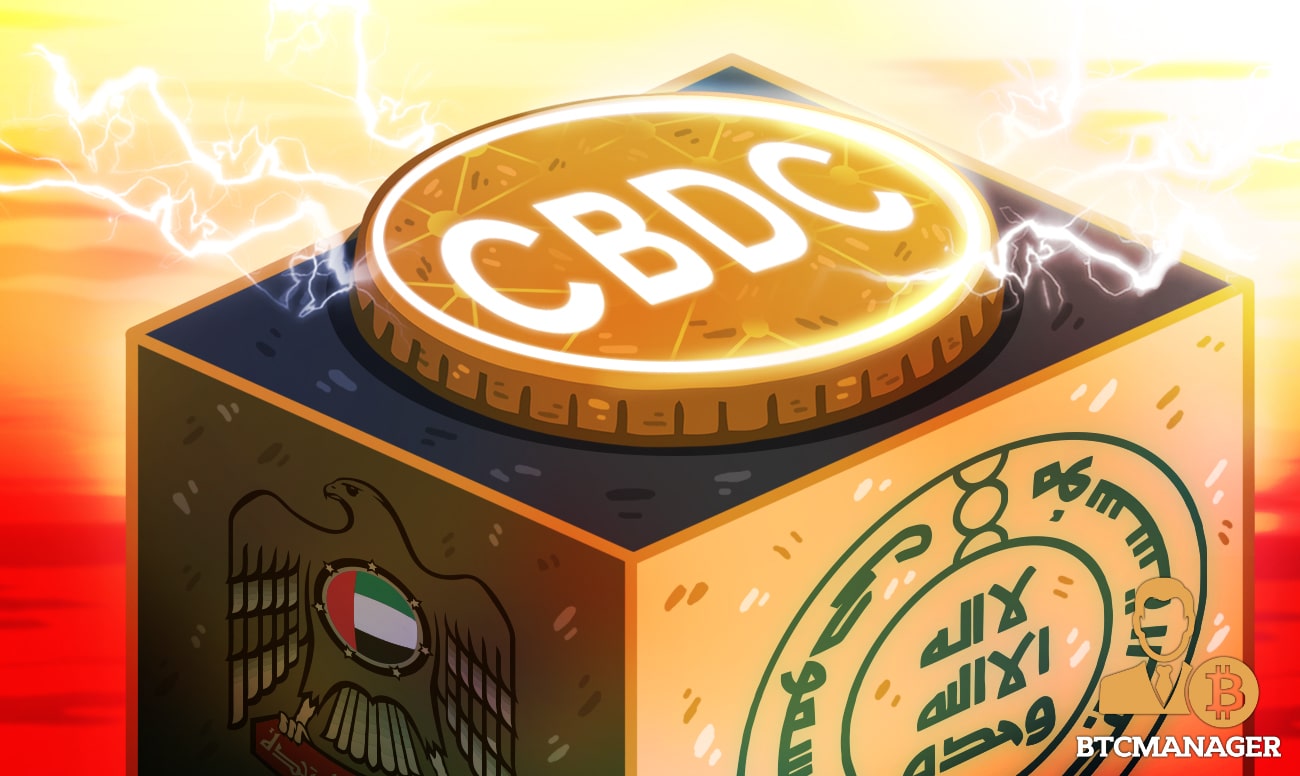 The UAE Central Bank is getting serious about the launch of its digital currency.
UAE Central Banks' Ambitious Goals
The Central Bank of the United Arab Emirates (UAE) has disclosed its roadmap for 2023-2026 which, among other milestones, includes the launch of a central bank digital currency (CBDC), a report by Gulf News confirms.
There is a total of 7 objectives in sight, which include leading the digital transformation in the UAE's financial services sector by leveraging AI and big data tools. Further, the long-term strategy will witness emerging technologies being used across inspection, monitoring, and insurance systems.
What's more, the roadmap also mentions utilizing the UAE's digital ID infrastructure dubbed the UAE Pass to strengthen financial inclusion and enable easy access to financial services.
It is worthy of note that earlier this year, the UAE financial regulator published a joint report detailing the benefits of using a distributed payment system with the Central Bank of Saudi Arabia (SAMA).
Further, the two banks also mulled over kick-starting a one-year joint pilot program with CBDCs.
At the time, the joint report noted:
"The project confirmed that a cross-border dual issued currency was technically viable and that it was possible to design a distributed payment system that offers the two countries significant improvement over centralized payment systems in terms of architectural resilience."
Crypto Regulations in the Middle East
While the Middle East, akin to the rest of the world is keen on launching CBDCs, it is worthwhile to consider the crypto regulations in this part of the world.
Compared to the likes of China which is perhaps the leading country in the world in terms of CBDC development but with strict anti-crypto regulations, the Middle East has displayed a receptive approach toward digital currencies.
Earlier this year, BTCManager reported the Dubai Financial Services Authority's (DFSA) plans to introduce policies to regulate the cryptocurrency industry and provide a conducive environment to crypto businesses in the country.
On a recent note, the Nasdaq Dubai exchange witnessed the launch of Canada's 3iQ public Bitcoin Fund. At launch time, the firm said a total of 11,631,077 units of the fund had been admitted into the platform in the form of dematerialized securities.