Ubitquity Gets Onboard VeChain-Powered Real Items' Platform to Leverage Its NFT Technology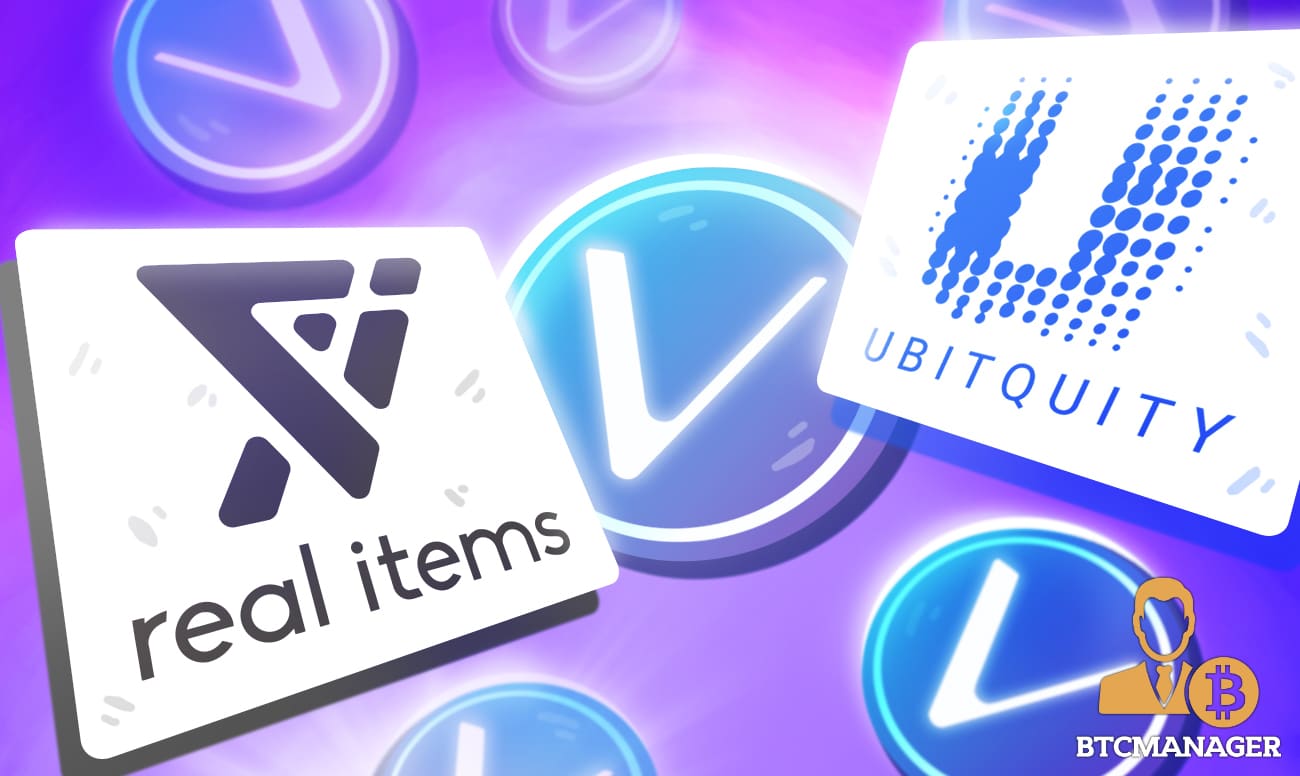 Ubitquity, a software platform geared towards the blockchain real estate sector, signed a letter of intent with Real Items to leverage its NFT technology. Real Items operates as an anti-counterfeit company running on blockchain technology.
Ubitquity Makes a Great Move
Users on the Real Items' ecosystem are guaranteed quality products that prove their authenticity and origin. Therefore, Ubitquity plans to partner with Real Item's innovation to boost its title insurance industry and use its white labeled MyNFTs marketplace.
That way, physical property and its records can be securely stored in NFTs and authenticated to provide a comprehensive history of the related title. Ubitquity can also expect to encounter the Tokenized Asset Manager (TAM), a design by Real Items that helps brand managers to generate smart labels and batches of digital identities for every asset.
The TAM feature contains an additional advantage whereby product managers can interact and answer questions from their customers. Active communication ensures customers remain satisfied as their concerns with a company's products are effectively solved.
More importantly, access to an NFT asset on Real Items is possible with their smart label advancement. Through smart labels, Ubitquity clients scan the property title's QR code secured by blockchain technology and later redirected to the Real Items app, which enables the trade of NFTs. Payment options at the Real Items' shop require users to integrate their credit cards or bank accounts and add their funds in the wallet section.
Ubitquity has signed a Letter of Intent with Real Items as partners for its white labeled MyNFTs marketplace! We'll be using Real Items' NFT technology stack and ours in order to help our title insurance industry customers. #MyNFTs #RealItems #NFTs #VeFam@itemsdapp

— UBITQUITY LLC | One Block At A Time® ⚛️ ⓥ (@ubitquity_io) June 8, 2021
Where Real Estate Meets Blockchain Technology
Ubitquity is a pioneering real estate and title record-keeping platform founded by Nathan Wosnack. Using its API technology known as unanimity, Ubitquity's blockchain can present accurate data on transfer records, ownership, and ownership history of the property.
Its Blockchain-as-a-Service (BaaS) solution gives users a simplified tracking/recording experience of titles and other sensitive documents. Detailing and storing data on the blockchain encourages transparency between parties and provides a detailed audit of every record.
Ubitquity's Role on Tokenization
Fractional ownership of digital assets continues to grow popular as an investment strategy. The tokenization of assets is expanding beyond the scope of digital currencies as entities such as Ubitquity offer tokenization of property.
On top of that, Ubitquity also looks forward to developing NFTs and DeFi solutions for real estate, escrow, or title companies. Today, Ubitquity works with blockchain-oriented ecosystems and notable title platforms, including VeChain, Proton Chain, Government Blockchain Solutions, AIC Title Service, Women in Blockchain Canada, E-Title Cambodia, and Lava Trust.