UK Financial Regulator Unveils Fintech 'Sandbox' Filled With Blockchain Startups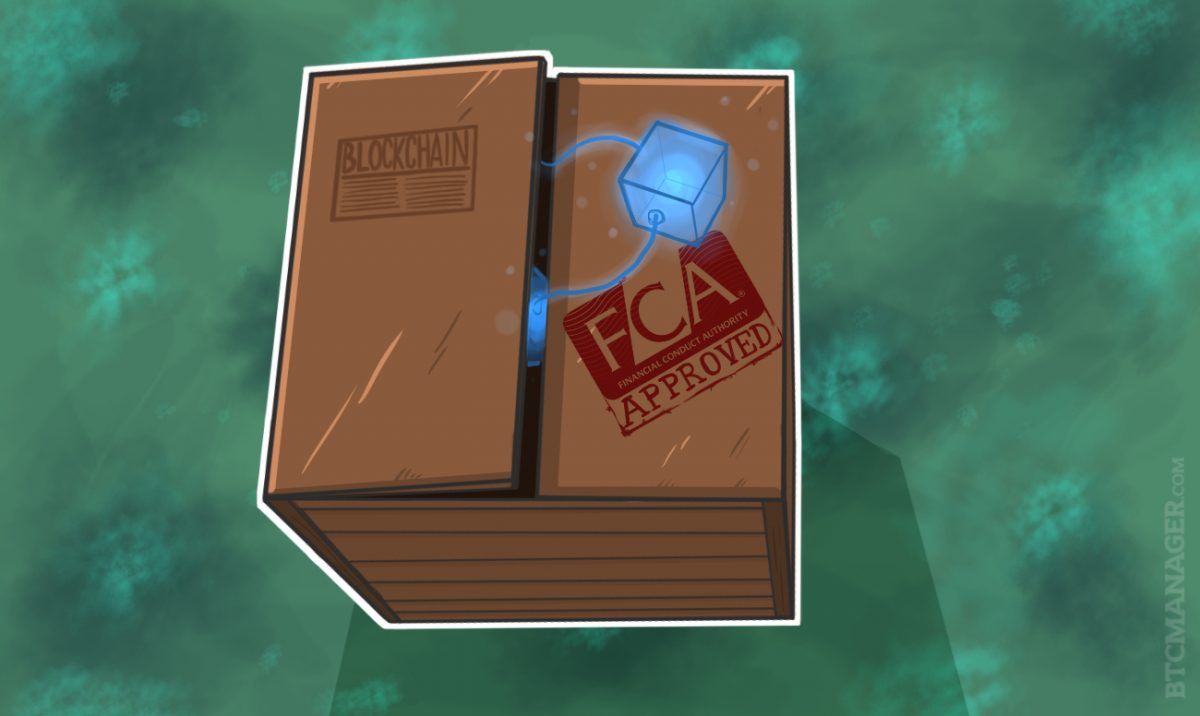 In 2014, the UK's financial regulatory body, the Financial Conduct Authority, launched Project Innovate to provide support to innovative financial technology start-ups who are trying to launch new products and services that will benefit consumers.
A major part of Project Innovate and the FCA's approach to supporting innovation is by creating a so-called "regulatory sandbox" that allows financial technology firms to test their innovative new business models, products, and services without the threat of regulation stifling their progress, while still providing adequate regulatory protection to the consumer.
On November 7, the FCA announced that the first cohort of its fintech sandbox, which received 69 applicants from a range of different sectors and geographies. Of the 69 firms, 18 were accepted into the first cohort as they met the FCA's eligibility criteria and are in a position to start testing their new products and services immediately. Among the 18 firms, there are established global financial services firms, such as HSBC and Lloyds Banking Group. However, there are also several Bitcoin startups that aim to leverage the blockchain technology to create new financial products and services for consumers. In fact, out of the 18 companies in the regulatory sandbox, half of them are building products and services using bitcoin's underlying public ledger technology.
Blockchain Startups Make it Through First Round
The blockchain startups in the fintech sandbox include Billon, BitX, Epiphyte, Govcoin, Nivaura, Otonomos, SETL, Tradle, and Tramonex.
Billon is a Polish startup that is creating a mobile bank account that allows users to make zero fee payments by leveraging blockchain technology but without having to use bitcoin as the currency.
Singapore-based BitX provides a mobile bitcoin wallet that allows users to buy and sell bitcoins and make low-cost national and international payments using the digital currency. BitX, however, is not the only bitcoin cross-border payments provider that has been accepted. Epiphyte is another one.
Epiphyte provides a blockchain-based Software-as-a-Service platform for instant settlement and delivery versus payment (DVP) for financial transactions and can be used to settle trades in various asset classes, including commodities, currencies, and private equity. An aspect of Epiphyte's business that the FCA has a particular interest in is its blockchain remittance service Special FX, which is set to launch later this week. To support this project, the FCA has provided Epiphyte with a dedicated cryptocurrency case officer who can aid with any regulatory issues that may arise.
London-based Govcoin Systems is developing a blockchain-based platform that aims to facilitate benefits payments within the United Kingdom. Govcoin Systems has partnered with the UK's Department for Work and Pensions (DWP) to establish the feasibility of making benefits payments using means other than cash or the Faster Payments Scheme. The platform Govcoin is developing allows the Department for Work and Pensions to credit funds to claimants' smartphone devices and record the transactions on a permissioned distributed ledger. Benefit claimants can then receive and spend their benefit payments using the smartphone app.
Nivaura is developing a digital platform that enables execution and lifecycle management of financial assets, such as private placement securities, to make smaller value deals and ticket sizes more profitable and competitive for financial services firms. Nivaura leverages the blockchain to automate the entire process from documentation to distribution, clearing, settlement and servicing, and thereby intends to create a more vibrant and profitable market for SME deals.
Singapore-based Otonomos has developed a platform that represents private companies' shareholdings electronically on the blockchain and allows company owners to manage shareholdings, conduct book building online, transact with company board members and facilitate share transfers.
London-based blockchain startup SETL is developing a smart-card-enabled retail payment system based on its OpenCSD distributed ledger technology. SETL's OpenCSD distributed ledger allows users to set up a closed blockchain network so that institutions can pay, settle, and clear cash and other financial instruments.
Tradle is a London-based fintech startup that is developing a digital platform that creates personal and commercial identities and verifiable documents on a distributed ledger. Tradle has partnered up with insurance giant Aviva to provide a system for automated KYC authentication that is processed and stored on the blockchain.  
London-based startup Tramonex is developing blockchain-based cross-border foreign exchange and payment solutions for small and medium-sized businesses for which it has received a £250,000 grant from Innovate UK in April of this year. Tramonex co-founder and COO, Marc Avedissian, believes that "it's only a question of time until blockchain technology goes mainstream and becomes the standardized option for cross-currency transfers." Judging by the fact that there are three blockchain cross-border payments companies in the first regulatory sandbox cohort, it seems like the FCA agrees with this statement. Furthermore, according to the FCA's regulatory sandbox cohort announcement, Tramonex is also creating an e-money platform that aims to facilitate the use of smart contracts to transfer donation payments to charitable causes.
The FCA's Drive for Innovation
On the launch of the first cohort of Project Innovate's regulatory sandbox, Christopher Woolard, Executive Director of Strategy & Competition at the FCA, stated:
"The FCA's regulatory sandbox was a first for regulators worldwide and underlines our deep commitment to innovation and our willingness to think outside the usual regulatory parameters. We are pleased to announce the first cohort of firms. […] We look forward to these businesses bringing new products and services to market whilst we ensure that appropriate consumer protection safeguards are in place."
Applications for the second cohort of the regulatory sandbox will open again on November 21 and will include six companies who have met the FCA's eligibility for the first cohort but were not yet in a position to start testing their products and services.
It is very promising for the Bitcoin community to see that the UK's financial regulator is supporting blockchain technology but, also, that it is providing a platform for the digital currency bitcoin to thrive by testing it as a means of making cross-border payments. Having the Financial Conduct Authority's seal of approval as a potentially viable means of making cheap international payments, should not only help to increase the price of bitcoin but also encourage more entrepreneurs to pursue Bitcoin-based business ventures and, thereby, contribute further to the growing global Bitcoin ecosystem.