UK Firm Suspends Stock Following a 1,500 Percent Rise Following Crypto Rumors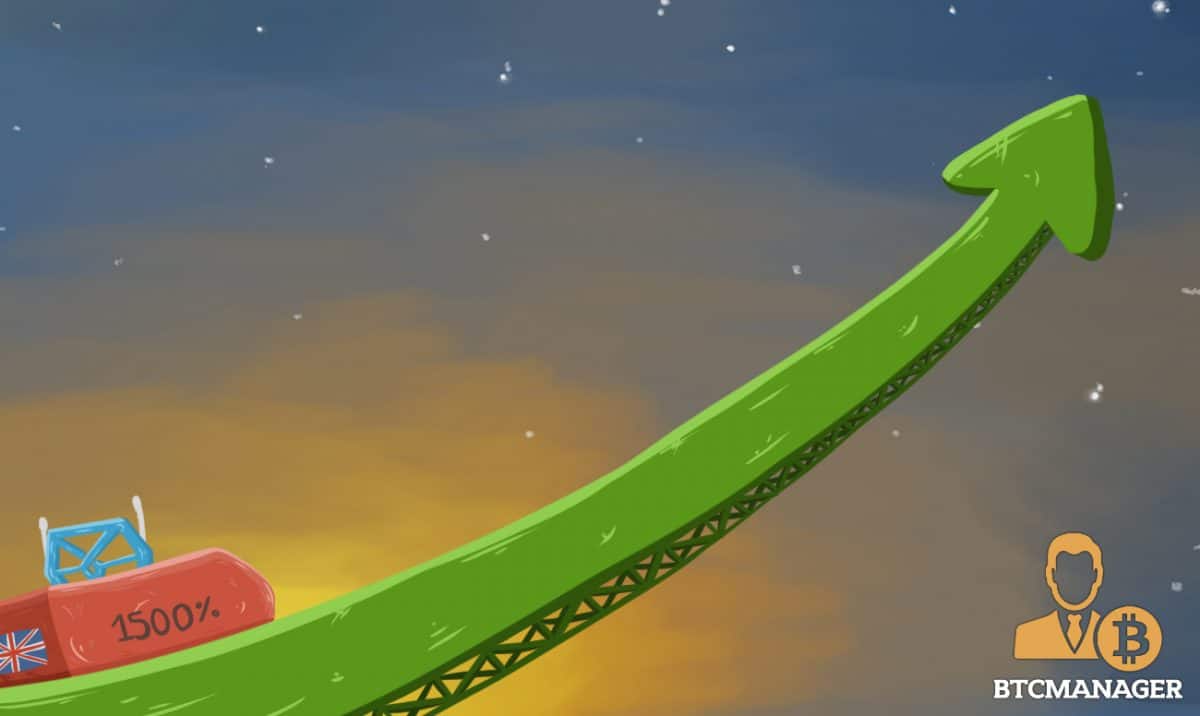 Since the recent surge in the price of Bitcoin and other cryptocurrencies, large corporations and startups have formed a habit of using the cryptocurrency or blockchain buzz words to boost their share prices in the stock market. AIQ Ltd. happens to be one such company, but the firm has surprisingly called for a temporary suspension of its stocks from the London Stock Exchange after experiencing 1,500 percent gain in three days amidst crypto investment rumors.
Taking a Break from the Charts
According to NEXTGEN, the company has requested a suspension in its trading activities on the stock market so that it could get a better handle on the sudden growth and facilitate an orderly market.
The firm has since made it clear to its investors that although it has been looking towards the direction of cryptocurrency investments, no concrete plans have been made yet, and it could also look to develop other areas like e-commerce.
An official statement by the company declared that:
"The Directors of AIQ Limited(LSE: AIQ), which commenced trading on the London Stock Exchange's Main Market for listed securities on 9 January 2018 at 8 pence per ordinary share, notes the recent significant increase in the company's share price. Whilst the company is not aware of any specific reasons that support this increase; however, the size of the fund raised, (net proceeds of GBP 3.6m) and the clean nature of the special purpose acquisition company ("SPAC") may have contributed to the rise."
AIQ Ltd is not the first company to experience such an unprecedented rise in its share price, after rumors circulated about plans to adopt blockchain or enter the crypto investments sector. On January 11, 2018, BTManager reported on the SEC's clampdown on a Hong Kong company whose share price surged by over 900 percent in 2017 just by appending Blockchain to its name.
The suspension is suspected to have clear rumors and avoid earning the legal attention from regulatory bodies at home or abroad.
Another peculiar case is that of Long Island Iced Tea Corp whose share price rose by roughly 289 percent after the non-alcoholic drinks manufacturer changed its name to Long Blockchain Corp., turning around its formerly dwindling fortunes into mega millions.
The company has even reserved the domain name www.longblockchain.com , but has not made any legitimate moves along the Blockchain line and is still very busy making drinks. Historians could draw a facile comparison between this phenomena and a similar warm balloon from the early 2000's.