UK Govt: Cryptocurrency Derivatives Ban is FCA Business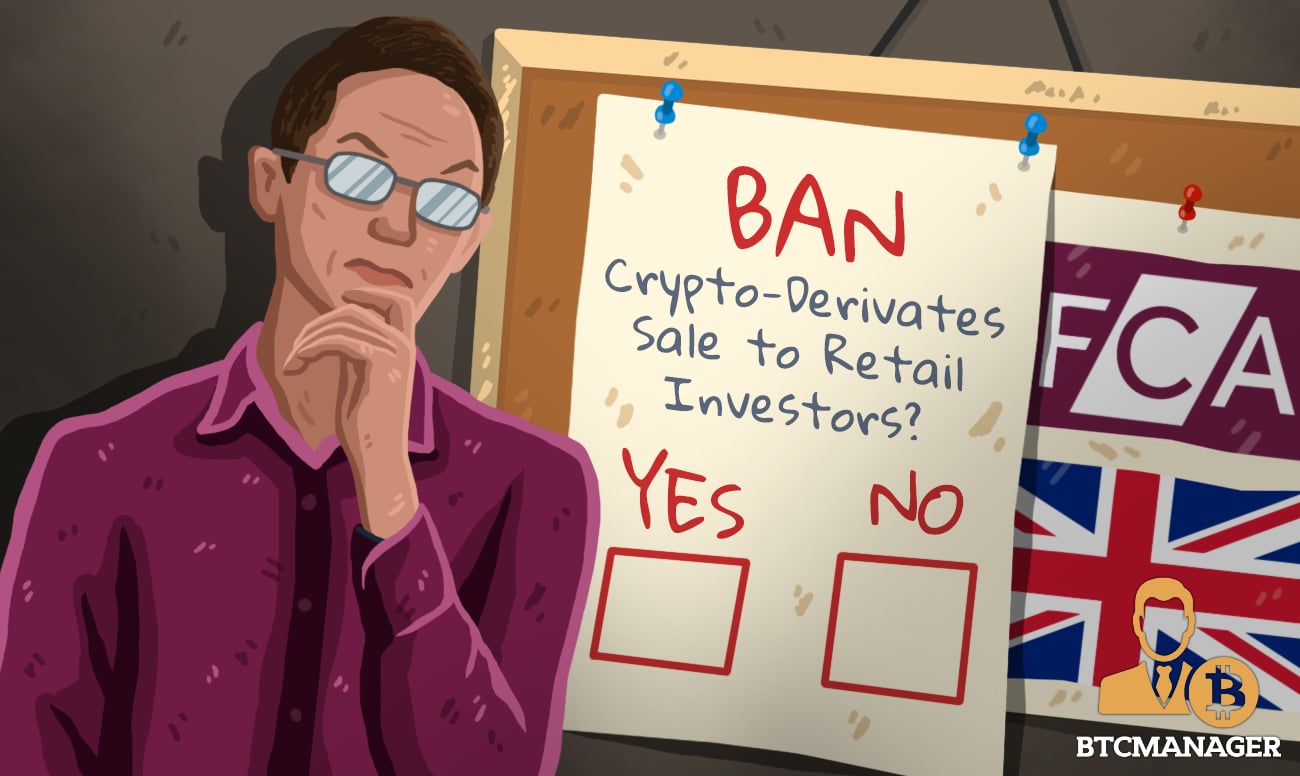 The UK government says the Financial Conduct Authority (FCA) is firmly within its right to regulate the crypto space, amid reports of a potential ban on cryptocurrency derivatives. Per a report from Finance Feeds, the government highlighted the FCA's independence, placing it outside the ambit of the executive.
UK Government Cannot Influence FCA Crypto Decision
As previously reported by <i>BTCManager</i>, the FCA was considering banning the sale of crypto derivatives to retail investors. According to the regulatory watchdog, the ban, which is supposedly in the interest of the investors, will greatly reduce the loss for consumers.
While there is a growing concern following the news of the proposed ban, the UK government stated that it could not influence the FCA's decisions. During an inquiry session on cryptocurrencies and the FCA's intended crypto ban, the Economic Secretary to the Treasury, John Glen, did not give concrete answers. 
Also, the UK government official did not answer questions regarding the number of complaints and responses received by the FCA regarding Exchange Traded Notes (ETN) and the restriction placed on the crypto derivatives. 
Instead, Glen said that the issue of the virtual currency derivatives ban is outside the limits of the UK government. In Glen's words:
"The final decision on this consultation is a matter for the Financial Conduct Authority (FCA), which is operationally independent from government. The government continues to endorse the approach set out in that the Cryptoasset Taskforce report as the right way to facilitate innovation while protecting consumers and firms."
Some stakeholders in the crypto industry earlier reacted to the news of the proposed ban, with some, like the World Federation of Exchanges (WFE), asking the agency to reconsider its move. The WFE added that it was ready to support the FCA to protect crypto investors.
The FCA is skeptical of the digital currency market, sighting issues like volatility and retailers' lack of proper understanding of crypto investment. According to the UK regulatory watchdog, a final decision regarding the blanket ban on digital currency derivatives would be made in 2020. 
FCA Doubles Down on Crypto Industry Regulation
Apart from the intended crypto ban, the cryptocurrency industry in the UK has come under intense scrutiny. The FCA recently increased its spotlight beam on virtual currency exchanges. From 50 crypto exchanges investigated in 2018, to 87 exchanges in October 2019. T
The UK regulatory watchdog back in July 2019 published its final regulation on cryptocurrency, following earlier consultation with participants in the crypto industry. According to the final draft, major virtual currencies such as bitcoin (BTC) and ether (ETH) used as a means of exchange, fall outside the umbrella of the FCA.