UK tax agency hiring CBDC head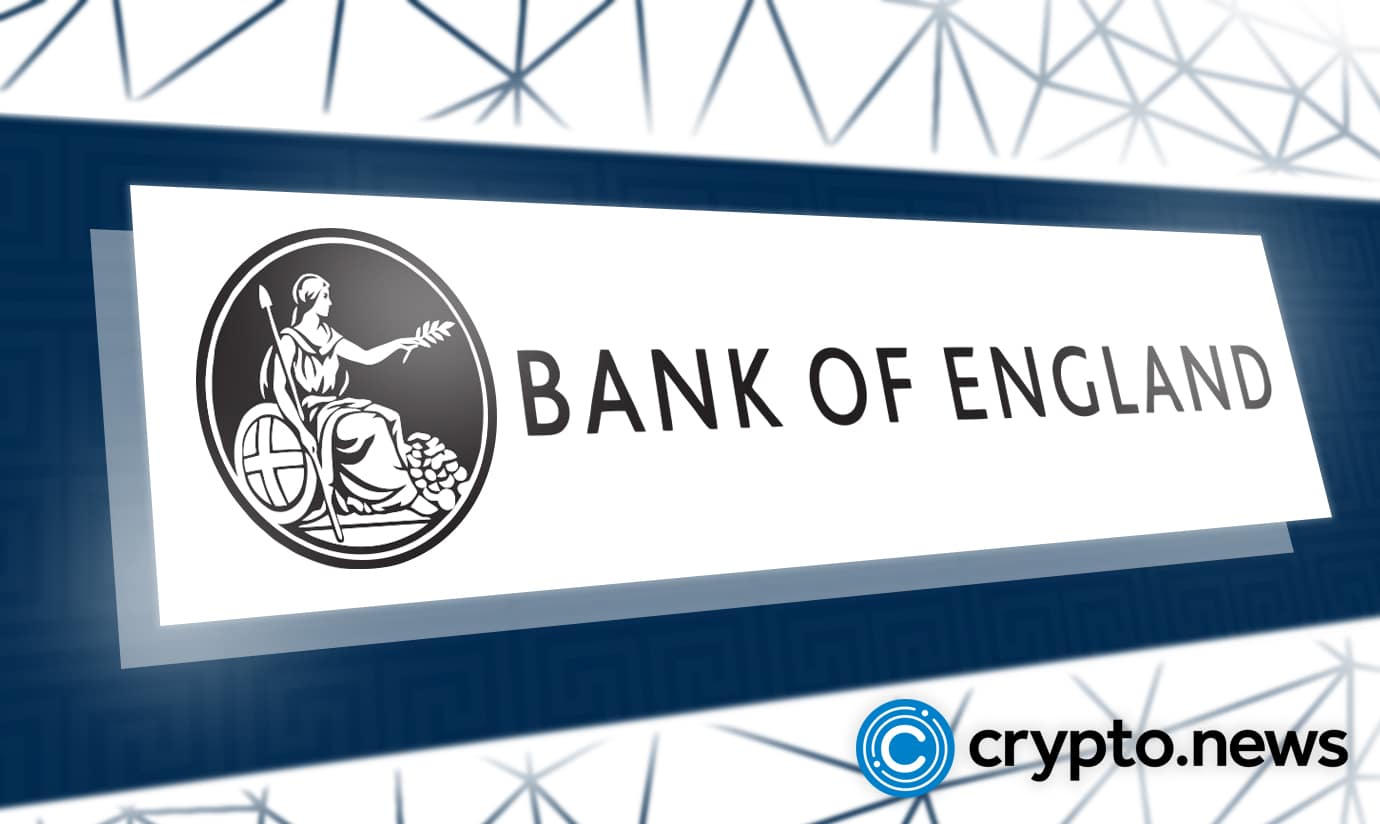 The U.K.'s HM Treasury posted a job advert for a head of central bank digital currency (CBDC) on Indeed on Jan. 24, 2022, with a salary range of £61,260-£66,500 and a permanent 24-month contract.
The successful candidate will lead the Treasury with the potential digital pound, a U.K. central bank digital currency (CBDC).
The job listing states that the use of physical money is declining while their digital counterparts are becoming increasingly popular, which is increasingly seen as an opportunity for UK businesses by local officials.
A recent decision to include cryptocurrencies in a tax exclusion meant for foreign crypto investors who purchase digital currencies via regulated brokers and investment managers further shows how this trend is evolving.
BoE moving CBDCs forward
UK's central bank and treasury are working to implement a CBDC task force and explore the concept of a digital pound. The head of central bank digital currency will lead the team in its consultation with stakeholders and the local governmental actors.
The job listing highlights key accountabilities for the role, which include determining and delivering the strategic direction for Treasury's work on a potential U.K. CBDC, and analyzing CBDC policy issues to advise Ministers.
The selected candidate would also find themselves developing and steering the Treasury's project management and governance approach for CBDC, supporting Ministers' activities in Parliament, and representing and advancing the Treasury's interests in international engagement on CBDC.
While job listing is significant as it shows the U.K. government's continued commitment to exploring and potentially implementing a digital pound, this is not the first time U.K. governmental agencies have shown interest in such an endeavor.
Until late December 2022, the Bank of England was accepting applications for a proof of concept wallet for its CBDC.
At the time, the bank meant to make it "more concrete for external and internal stakeholders," the bank plans to investigate the "end-to-end user journey as a method to sharpen functional needs for both the banking and private sector."
Earlier this month, Andrew Bailey — the governor of the Bank of England — raised doubts over the necessity of a digital pound. He questioned the need for a full-scale CBDC, pointing out that there is already a wholesale central bank money settlement system with a considerable upgrade.