Uniswap Rides DeFi Wave to Rival Established Centralized Exchanges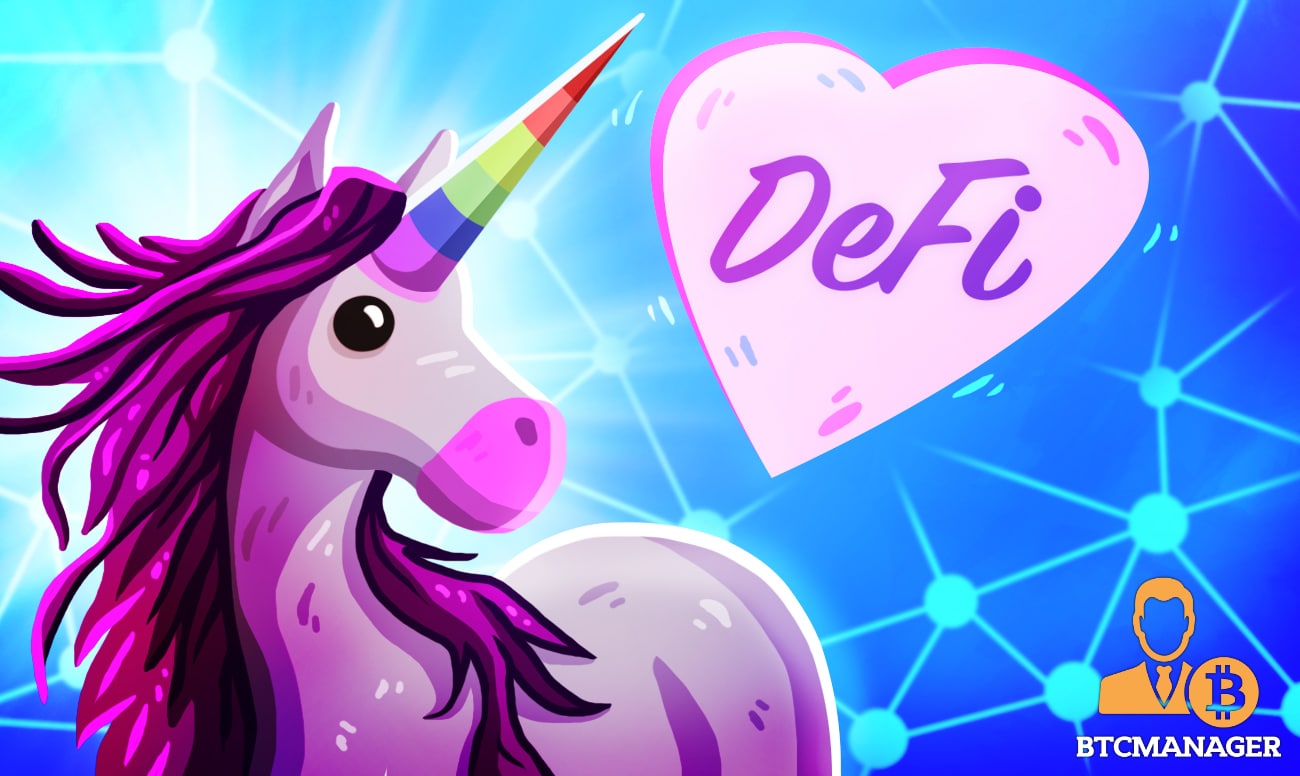 The increasing popularity of new DeFi tokens has swayed several crypto holders toward decentralized exchanges (DEX) that, unlike centralized exchanges (CEX), do not have to go through rigorous regulatory hurdles to list a token. This shift toward DEX reflects in a recent milestone achieved by Uniswap exchange that reported record-breaking trading volume.
Eating Into the Big Boys' Market Share
The DeFi storm has taken the crypto world by storm and it only seems to be gaining more steam with every passing day. The Top 100 DeFi Coins market cap which stood at a modest $2 billion at the beginning of June has more than quadrupled now according to the latest data by CoinGecko.
This monumental surge in the market cap can directly be observed in the enormous trading volume being carried out by decentralized exchanges such as Uniswap.
With the increasing amount of both retail and institutional money pouring into the DeFi space, Uniswap's popularity as a token trading platform is witnessing a steep surge. To give some figures, Uniswap's trading volume eclipsed that of Binance.US, Gemini, and Poloniex combined on July 31.
Not only that, according to a tweet by ex-Messari product lead Qiao Wang, on the same day, Uniswap processed trade worth $126 million which is approximately 33% and 50% of trading volumes processed by crypto juggernauts Coinbase and Kraken, respectively.
Uniswap did $126M volume last 24 hours. This is 1/3 of Coinbase. 1/2 of Kraken. More than Gemini, Polo, and Binance US combined.

Pretty incredible TBH.

— Qiao Wang (is going to Denver) (@QwQiao) July 31, 2020
The latest data by CoinGecko suggests that Uniswap did over $105 million in 24-hour trading volume.
Better User Interface Contributing to Rising Popularity of DEXes
For the uninitiated, Uniswap is a smart contract protocol that enables users to seamlessly exchange ERC-20 tokens.
Unlike centralized exchanges such as Binance, Coinbase, and Kraken, Uniswap provides an intuitive user-interface that only requires traders to enter the two tokens they seek to exchange.
In addition to the DeFi frenzy as a contributing factor, Ethereum co-founder Vitalik Buterin attributed the rising popularity of Uniswap to its convenience.
Replying to a tweet asking why people prefer trading tokens such as AMPL on Uniswap instead of exchanges like Bitfinex, Buterin said "human-friendly" features of Uniswap such as better interface, and no requirement to create accounts to withdraw, deposit or trade cryptocurrencies are contributing to its rising popularity.
Convenience.

1. Better interface. (Honestly no one who isn't a professional trader should need to look at an order book in their life. Constant product AMMs are just….. soooo human friendly)
2. No need to create an account, deposit, withdraw, etc

— vitalik.eth (@VitalikButerin) August 1, 2020