Uniswap V3 Volume Surpasses SushiSwap Despite Crazy Gas Fees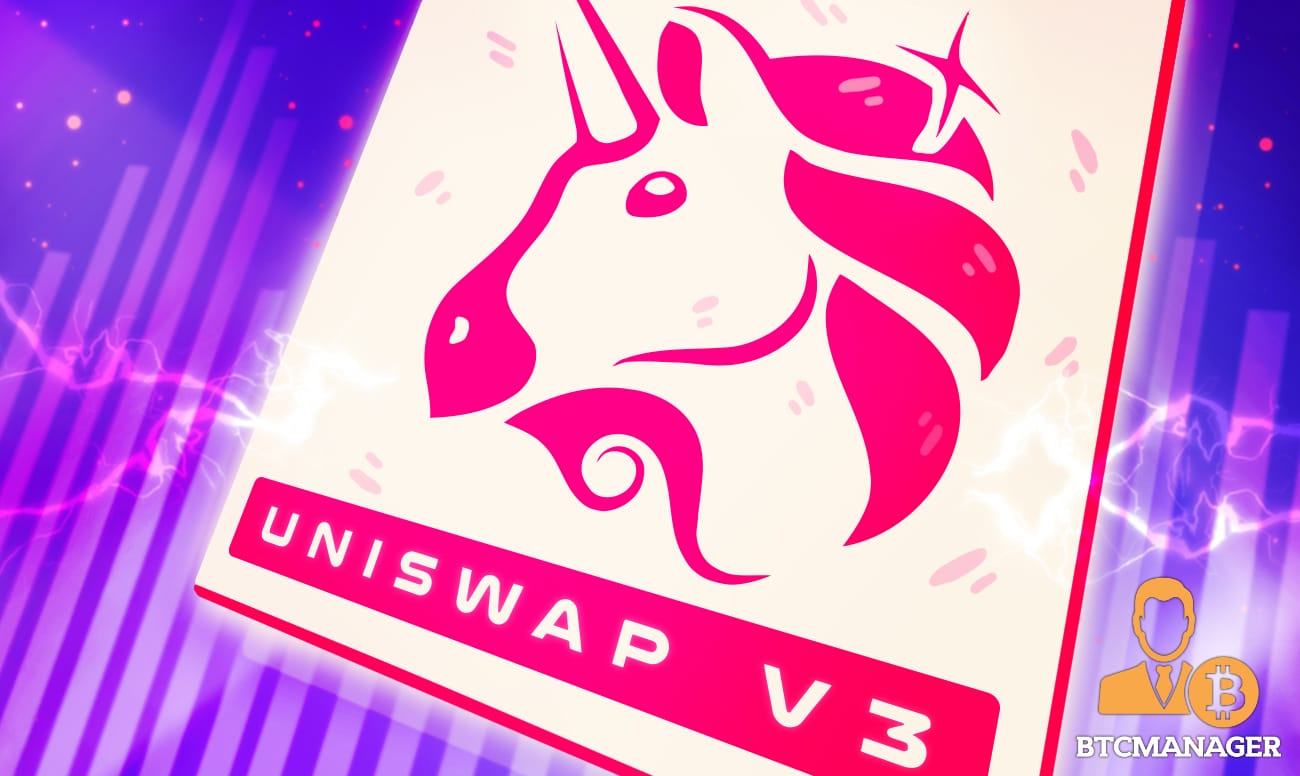 Messari's Ryan Watkins has revealed via a Twitter thread on May 19, 2021, that Uniswap v3 is now the second-largest Ethereum-based decentralized finance protocol (DeFi) barely two weeks after going live on the Ethereum mainnet.
Uniswap V3 Sees Exponential Growth 
While the recently launched Uniswap V3 has not lived up to expectations and its hype in terms of gas fee reduction, it appears the platform is rapidly gaining traction nonetheless, as the latest report from Messari has revealed that the trading volume of the automated market maker (AMM) has now dwarfed that of its major competitor, SushiSwap (SUSHI).
It will be recalled that the Uniswap team announced earlier in March that the third iteration of the highly successful automated market maker was in the works, promising users reduced gas fees and capital efficiency.
Fast forward to May 5, 2021, and the team announced a successful deployment of the protocol on the Ethereum mainnet. 
However, while its promise of capital efficiency has been fulfilled, the protocol has attracted serious criticisms for having even higher gas fees than the earlier iterations.  Even at that, it appears the crazy transaction fees have not deterred those with deep pockets from using the platform, as Uniswap V3 has now hit a new milestone.
Move Over SushiSwap, Uniswap V3 is Here
According to Ryan Watkins, despite operating with just 15 percent of Uniswap V2's total value locked (TVL), zero liquidity incentives, or other side attractions, Uniswap V3 recorded a massive 81 percent of the former's trading volume on May 16, 2021. 
The researcher also notes that Uniswap V3 is the only automated market maker that turns over more than 100 percent of its TVL every day, adding that the protocol's impressive milestone, "plus the continued dominance of Uniswap V2, has led to Uniswap increasing its market share to a new 2021 high of 61 percent."
Yesterday Uniswap V3 reached 81% of the volume as Uniswap V2.

This is all without liquidity incentives, passive LP managers, or even its soon to come layer-2 deployment. pic.twitter.com/L93wExSKHZ

— Ryan Watkins (@RyanWatkins_) May 19, 2021
Notably, the Messari team calculates turnover by dividing each AMM's trading volume by its TVL, and based on this formula, as of May 16, 2021, Uniswap V3 generated a turnover of 104 percent, followed by Uniswap V2 at just 20 percent, SushiSwap had 16 percent, while Curve, Bancor and Balancer managed four, six and five percent respectively.
At press time, the combined TVL of the DeFi ecosystem sits at $113.42 billion, as seen on DeFi Llama.