Upholding Digital Identity Using NFTs: What Do You Need to Know?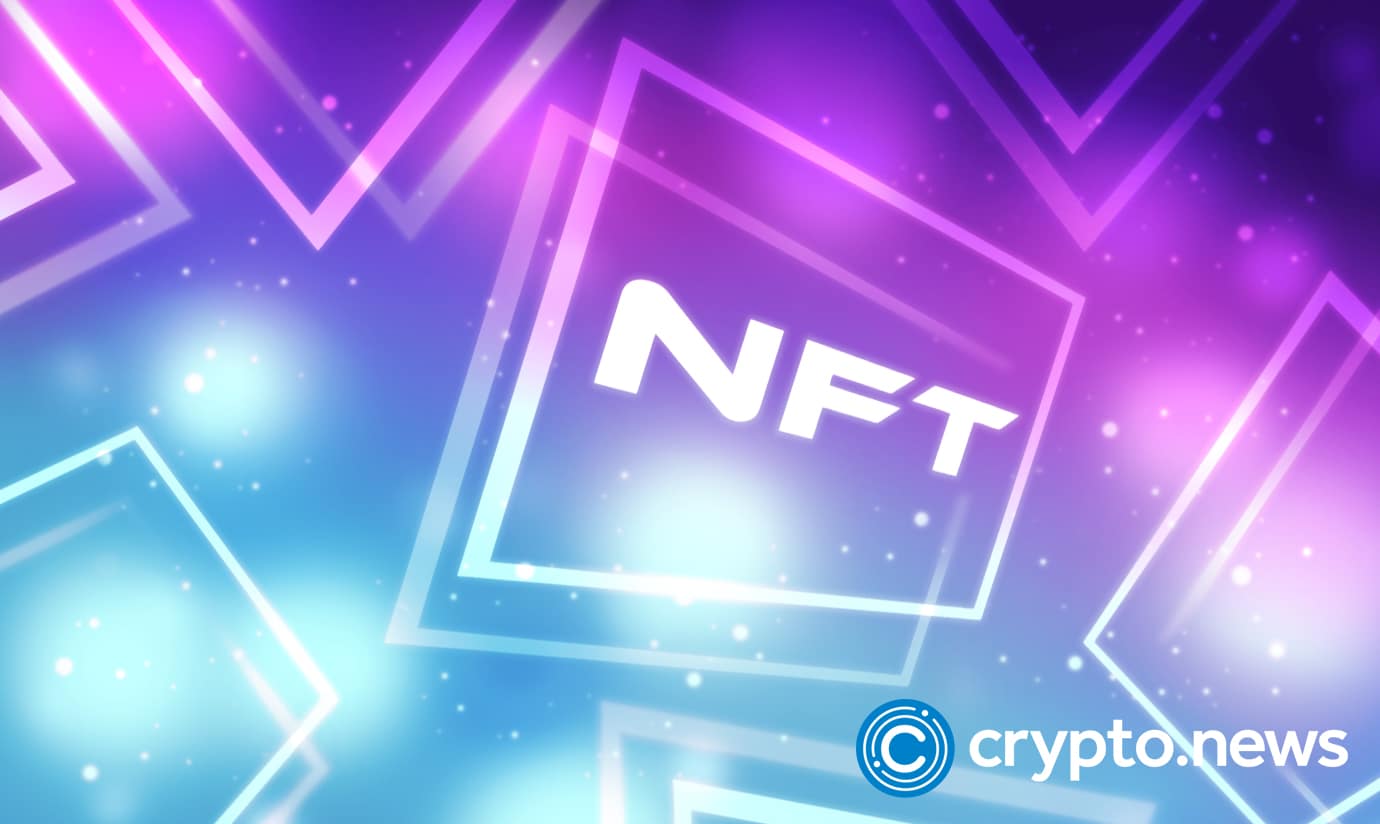 Traditional identity systems are insecure and can be easily accessed by unauthorized individuals. Luckily, with blockchain technology, it's much easier to uphold digital identity.
What Is Digital Identity?
A digital identity is a cyberspace identity that an individual or an organization can use. The user's actions form it, data in the 2.0 world, and the publications and opinions others have made about them. These users can also create multiple digital identities for different communities. Regarding security and privacy, the main areas of interest are related to this concept.
A digital identity is similar to a person's real identity when used in transactions or connections on the internet. It can identify individuals or entities when they make or receive transactions on various personal devices, such as mobile phones and computers. It can also contain offline data such as their physical address and name.
Due to the increasing popularity of digital identity has become more relevant in the search for employment. Therefore, users must carefully consider the statements and opinions they post on social networks.
How NFTs Are Influencing Digital Identity
Keeping data private has become increasingly important as the world becomes increasingly digital. The use of NFTs is one method entities use to accomplish this goal. The following are a few examples of how NFTs are being used to promote cybersecurity:
Integrated Security Features
In addition to being able to encrypt a message, a secure data storage platform, and generate digital signatures for transactions, NFTs can also interact with identity providers through authentication. That ensures that users are not compromised.
NFTs are known to improve cybersecurity because it is hard to link and duplicate other digital assets. They can also be used in various ways, such as by individuals and enterprises, to secure their digital assets. Furthermore, cryptography enhances protection, and NFTs can be versatile enough to utilize different users.
Offering Secure Storage
The characteristics of blockchain technology make it an ideal platform for various types of non-fungible tokens. Its decentralized nature makes it resistant to corruption and hacking. Also, it's immutable, which means that data can't be erased or altered once it has been recorded.
The blockchain is very secure and immutable, allowing everyone to see all the transactions and data on the network. Its immutability makes it an ideal storage option for Non-fungible Tokens (NFTs). Since it can be kept secure, NFTs can be stored with confidence.
Smart Encryption and Validation
NFTs use a smart validation and encryption method to improve the security of their digital assets. These simple and elegant platforms allow anybody to trade and acquire them easily. The use of this method helps improve the identification and security of blockchains.
The use of NFTs' technology is unmatched, as each unit has a digital signature, which makes it impossible to reproduce. This innovation is being used in the statistics sector to improve the security of databases. Unlike other authentication methods, NFTs do not allow others to steal the works of others. Each work has its digital signature, which uniquely identifies its owner.
Projects Working To Solve Online Identity Verification Issues
Soulbound Tokens (SBTs)
Soulbound tokens are not transferable and are exclusive to an individual. They can be used to preserve essential information, such as a person's educational background and career history. For instance, a traditional wallet might contain a driver's license, a library card, and a membership card for a certain sports team. However, these will be stored in a digital wallet as part of the Soulbound account.
People can use the Soulbound token to create a CV, which they can use to list a person's various qualifications and memberships. The concept was inspired by World of Warcraft, a popular online game. In the game, players were given "soulbound" rewards that they could not trade or sell.
In their whitepaper, Vitalik Buterin, Glen Weyl, and Puja Ohlhaver explained the concept of Soulbound as a way to avoid the current financialization of web3. Instead, it aims to establish a decentralized society that values the social ties of trust. Unlike other cryptocurrencies, such as Bitcoin, Soulbound tokens are not transferable. They are tied to a specific account or wallet for its life. That makes them different from other cryptocurrencies, which traders can sell on the open market. The term "souls" refers to the accounts or wallets that house these tokens.
A blockchain account called Soul would contain immutable records of a person's educational, employment, and work history. These records can be used to establish a person's online identity. Like a CV, Soulbound token accounts can also help users establish their online presence.
When multiple Souls can be issued simultaneously, their potential is revealed. For instance, a community might issue a Soul to a native or business that provides shareholders with shares. A person or thing can also be given a Soul to recommend someone else after they have successfully done business together. This concept allows web3 networks to operate without relying on money-oriented frameworks. It can help foster social ties and authenticity.
Yats
Tari Labs' Yats is a blockchain-based app that aims to unify various online handles into a single emoji. It's designed to make it easier for people to communicate and pay with each other. The app's goal is to make it easier for people to communicate and pay with each other. In theory, it offers a censorship-resistant pseudonymous identity. For instance, instead of sending monero or bitcoin to a long address, users could send it to 🌊💨☁️💦.
To get the app, users need an invite code. The price of the emoji is based on the generation it was created from and a hidden algorithm known as Rhythm Score. When writing, all of the app's emojis are Generation Zero.
According to the app's marketplace, the price is based on the Rhythm Score. It measures the rarity and uniqueness of the emoji. It also considers other factors, such as the average popularity of the other emojis and the pattern of the text.
Lower RS Yats, such as 🌊🐾🐍😈, cost $4 to $6. Some unique Yats, such as 🚀🌕, have sold for six figures on Yat's auction site. According to the sale record, the 🔑 emoji sold for $425,000.
Unstoppable Domains
Unstoppable Domains, a startup developing identity applications for blockchain-based Web 3, announced the launch of a single sign-on service that allows users to log in using their NFT domains for Polygon and Ethereum. Using an NFT domain for login gained popularity due to the surge in ownership of these digital assets over the past year.
Unlike traditional login methods, which allow websites to collect and sell your data, the Unstoppable Domains service uses a unique username and password that is 100% user-owned. According to Matthew Gould, the company's CEO, the solution is more flexible and doesn't require users to follow many security steps.
He noted that using NFT domains for login is a great way to build a secure digital identity. Unstoppable has been exploring the technology's potential since early 2018 when it was first referred to as the Ethereum ERC-721 standard.
With the use of NFT domains for login, Gould noted that people can now share their private information, such as their email address or credit score, with third parties. He said that these applications could then look up and analyze these details.
There has been an increase in the work on decentralized identity. Hence, some of these applications, such as ENS, have gained widespread attention. According to Gould, using an NFT instead of an address is more secure and user-friendly.
With an NFT, users can also store their digital assets with a custody provider and still use their identity without worrying about losing their keys. According to Gould, that is a great way to address the various pain points that users experience when using Web 3.
Bridge Protocols
The Bridge Identity platform is a unique approach to managing and securing digital identities. It can be used in various environments and applications and is ideal for securely sharing and managing these identities.
The Bridge Protocol is a component of the platform that enables the secure transmission of digital identities. It can be used by various applications and devices to send and receive these claims. The ability to transmit and request identities in an offline environment makes it ideal for developing real-world applications. That eliminates the need for traditional Internet connectivity and blockchain networks. Developers can implement the protocol in various applications, such as mobile and web apps, and use it on hardware devices.
The Bridge Passport is a container that enables individuals to manage and secure their digital identities. It contains various components, such as the Bridge Identity keys, Ethereum and NEO wallets, and verified information.
The Bridge Network allows individuals to interact with each other and establish an optional layer of trust when they do so. It also maintains a record of all its partners that have been verified as trustworthy organizations. That ensures that bad actors are not able to access the network.
The Bridge Marketplace is a network component that enables individuals to connect with others and build their digital identities. It allows them to exchange Bridge Tokens for services that help them verify their information.
The goal of the Bridge Marketplace is to keep its decentralization in mind. It only connects users with partners that are approved to provide services. After selecting a partner, they are directed to complete the verification process. The payments, identity claims, and personal information sent and received by Bridge Marketplace's partners are handled directly between them. The network does not keep track of this information.
WISeKey's WISeID
Through the availability of its digital identities on the trustedNFT.io platform, users of WISeID technology easily mint their digital identities as NFTs. Its various security technologies maintain the secureness of the NFT platform of WISeKey. These allow the company's users to easily and securely access their digital identities, as well as their physical objects and digital assets. With the ability to control their NFTs, users can also decide how much information they want to share.
Through its partnership with Polygon, a blockchain platform for developing and networking Ethereum-compatible cryptocurrencies, WISeKey can now provide its users with secure and convenient NFT solutions. The company's partnership with Polygon allows it to provide various services, such as NFT marketplaces and blockchain games. Its low transaction fees and stable PoS consensus mechanism make it an ideal choice for NFT trading and minting.
The first generation of WISeID was a trusted identity service that provided strong authentication capabilities for web and mobile applications. It also supports various online and offline transactions, such as digital certificates and online onboarding. With the help of its convenient and secure login features, users can easily access their applications without having to type a password.
In addition, the company's second generation of WISeID provides various security services, such as digital signatures for documents. Through its standards, such as OAUTH2, and OpenID Connect, it can be easily integrated into cloud applications to enhance their security.
The second generation of WISeID will also feature an identification module built into the protocol. That allows users to have complete control over their personal identity information. It eliminates the need for them to rely on third parties for verification. A truly NFT identity allows users to create, sign, and verify their claims. Also, users can selectively reveal their information. That eliminates the need for third parties to collect and store this data.
SettleMint
As a blockchain platform that focuses on providing various services, such as subscription management and digital identity, Belgium-based startup, SettleMint, has been exploring the potential of this concept. It recently launched its self-sovereign identity solution called IdentiMint.
According to the company, self-sovereign identity is a vital component of modern democracy and security because it eliminates the need for central corporations to collect, manage, and profit from people's personal information. It can also be considered a counter to the traditional model of collecting, managing, and profiting from people's identity data.
Through its platform, IdentiMint enables people to collect and manage various information, such as their bank and credit card details, in one place. As their credentials are acquired, they become verifiable by others. Users can easily verify their information with a trusted party with a mobile wallet.
According to the company, self-sovereign identity can be described as a set of principles that aim to improve the efficiency of organizations. First, it eliminates the need for central corporations to collect, manage, and profit from people's personal information. Second, it can help improve the customer experience by reducing the costs associated with data security.
According to Matthew Van Niekerk, the company's CEO, an infrastructure that supports both the secure and verifiable use of self-sovereign identity is needed to ensure that the privacy rights of individuals are protected.
PhotoChromic
By integrating non-fungible tokens into its user identity, PhotoChromic aims to create a biomimetically managed model of a self-administered identity on the blockchain. The company's goal is to make identity both verifiable and programmable.
The company's token, $PHCR, runs on the Ethereum blockchain. It aims to address the challenges people worldwide face who want to secure and control their identity. With PhotoChromic, they can do so by giving back to the individual where it belongs.
The PhotoChromic product comprises:
A Decentralised App (dApp): A user-friendly interface for connecting a wallet and minting PhotoChromic NFTs.
Users can connect their wallet to the dApp using major Ethereum wallet providers like Metamask, Wallet Connect, and Coinbase.
As a self-sovereign identity solution, PhotoChromic utilizes the ENS blockchain naming standard, the most widely accepted blockchain naming standard.
NFT generative art: During minting the NFT, each PhotoChromic NFT holder receives a unique digital representation of their identity created using algorithmic art. By storing artwork on IPFS, NFT maximizes decentralization and user control.
Digital Identity On Blockchain
Apart from the traditional functions of identification and authentication, digital ID systems have other uses. These include:
Financial inclusion: Many people in developing countries don't have the proper documents to access formal financial services, such as banking and payments. With the help of digital IDs, these individuals can easily prove their identity and access these services.
IoT: In addition to being a critical component of the IoT, digital identity can also help protect the privacy and security of data and devices. It can enable new features such as device management and tracking. When developing a solution, it's important to consider how it can be used to meet your specific needs.
Refugee assistance: Refugees face challenges in getting the proper documents to access essential services, such as health care and education. With the help of digital IDs, these individuals can easily prove their identity and access these services.
eGovernance: The lack of proper documents and inefficient government processes are some of the factors preventing people from accessing the services they need in developing countries. With the help of digital IDs, citizens can easily access these services.
Humanitarian assistance: When it comes to providing humanitarian assistance, it can be hard to identify the people who need help in disaster-stricken areas. With the help of digital IDs, aid organizations can keep track of the individuals they're helping and ensure that the assistance is being delivered to the right people.
Countering money laundering and terrorist financing: Terrorist financing and money laundering are two of the most common issues countries face when combating terrorism and financial transactions. Due to the lack of identification requirements, it is hard to monitor money flow. With the help of digital ID systems, it is now possible to track the transactions of individuals and prevent criminals from using fake accounts.
Voting: The traditional paper-based voting system is generally insecure and prone to fraud. With the help of digital IDs, people can securely and efficiently vote in an election.
Healthcare: People in many countries face challenges in accessing and securing healthcare services. With the help of digital IDs, people can easily prove their identity and secure access to vital services.
Property ownership: In many countries, it's hard to prove one's property ownership due to the lack of government documents. With the help of digital IDs, people can easily transfer ownership of their properties and obtain loans.
Education: In many countries, it's hard for people to prove their identity when accessing education. With the help of digital IDs, people can easily prove their identity and secure access to vital services through their CVs and certificates.
Online security: Due to the nature of the internet, it's hard to know who you're dealing with online. That makes it easy for criminals to carry out illegal activities and commit fraud. With the help of digital IDs, people can easily verify their identity before interacting with others online.
Conclusion
The popularity of NFT will not go away anytime soon. Various utility and staking options will allow more people to benefit from its potential. With the rise of innovation and developments, more people will adopt NFT in the future.
Getting started with implementing a strategy that uses the blockchain to collect and use customer information is not as quick as it sounds. Establishing a new level of trust and connecting with the public will take time. This project's results can transform how people interact with the world.