U.S.: 32 Crypto and Blockchain Bills Before Congress Could Shape America's Digital Future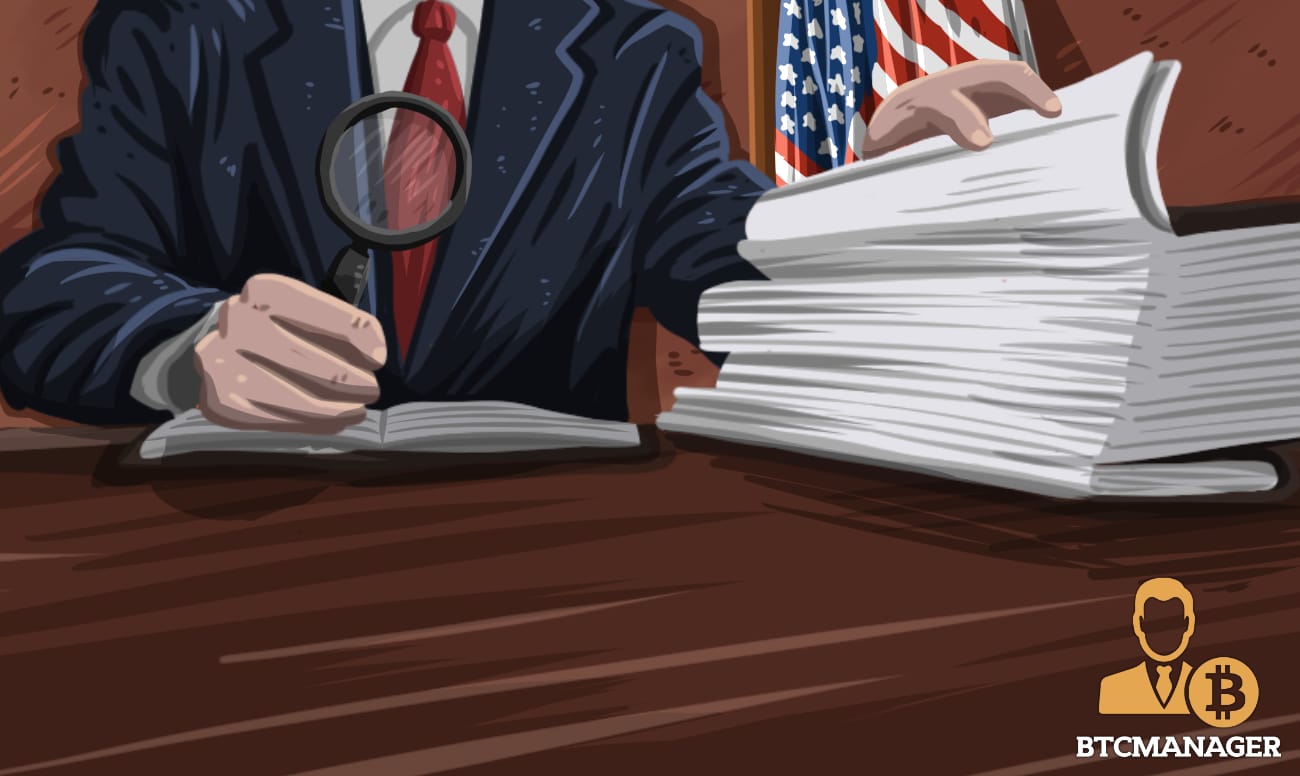 Crypto regulations in the United States may become clearer in the coming years as the country's legislature is examining more than 30 bills related to the emerging digital economy.
Focus on Crypto Regulation and Tax Laws
According to a Forbes report, the U.S. Congress is currently reviewing 32 pieces of legislation relating to the crypto and blockchain industry. Of these 32 bills, 13 focus on crypto regulations and tax laws.
Most of the bills in this category came as a direct result of the emergence of Facebook's Libra in mid-2019. Indeed, the publishing of the project's white paper saw an immediate reaction from financial regulators in different countries.
Two of the popular bills in this basket — The Token Taxonomy Act and The Cryptocurrency Act of 2020 — seek to directly impact crypto regulations in the country. One of the highlights of the former is the exclusion of cryptocurrencies from securities laws. The latter aims to create a clear-cut framework for determining which Federal agencies have jurisdictions over the different classes of digital assets.
The Libra-related bills seek to place strict guidelines by which the proposed digital payments project will operate. These guidelines include classifying Libra as a security thus placing the platform under the purview of tough financial regulations.
Some of the Libra-related bills, however, aim to prevent the entry of "big tech" into the payment and financial markets. Others like the Protecting Consumers From Market Manipulation Act have outlined a framework that allows tech companies to participate in financial markets as long as they obtain a license to operate as bank holding companies.
AML and CFT Also on the Agenda
Apart from preventing big tech from dominating the emerging digital economy, U.S. lawmakers are also creating laws to combat the use of cryptos in money laundering and terrorist financing.
More than a third of the 32 bills cover the exploitation of cryptos by rogue actors as well as governments like Venezuela and North Korea looking to evade economic sanctions. Given the sheer volume of crypto-focused bills before Congress, the days of the hodgepodge of cryptocurrency laws in the country might be coming to an end.
Several U.S. crypto stakeholders have decried the patchwork of Federal and State laws governing digital assets in the country saying the unclear nature of the regulatory framework was preventing the development of the industry.
Apart from the U.S., the government of other major economies and regions are also looking towards more robust crypto laws. As previously reported by BTCManager, the EU is set to develop novel regulations for "gray areas" in the cryptocurrency space.