US Fed takes action against bank linked to FTX's Alameda Research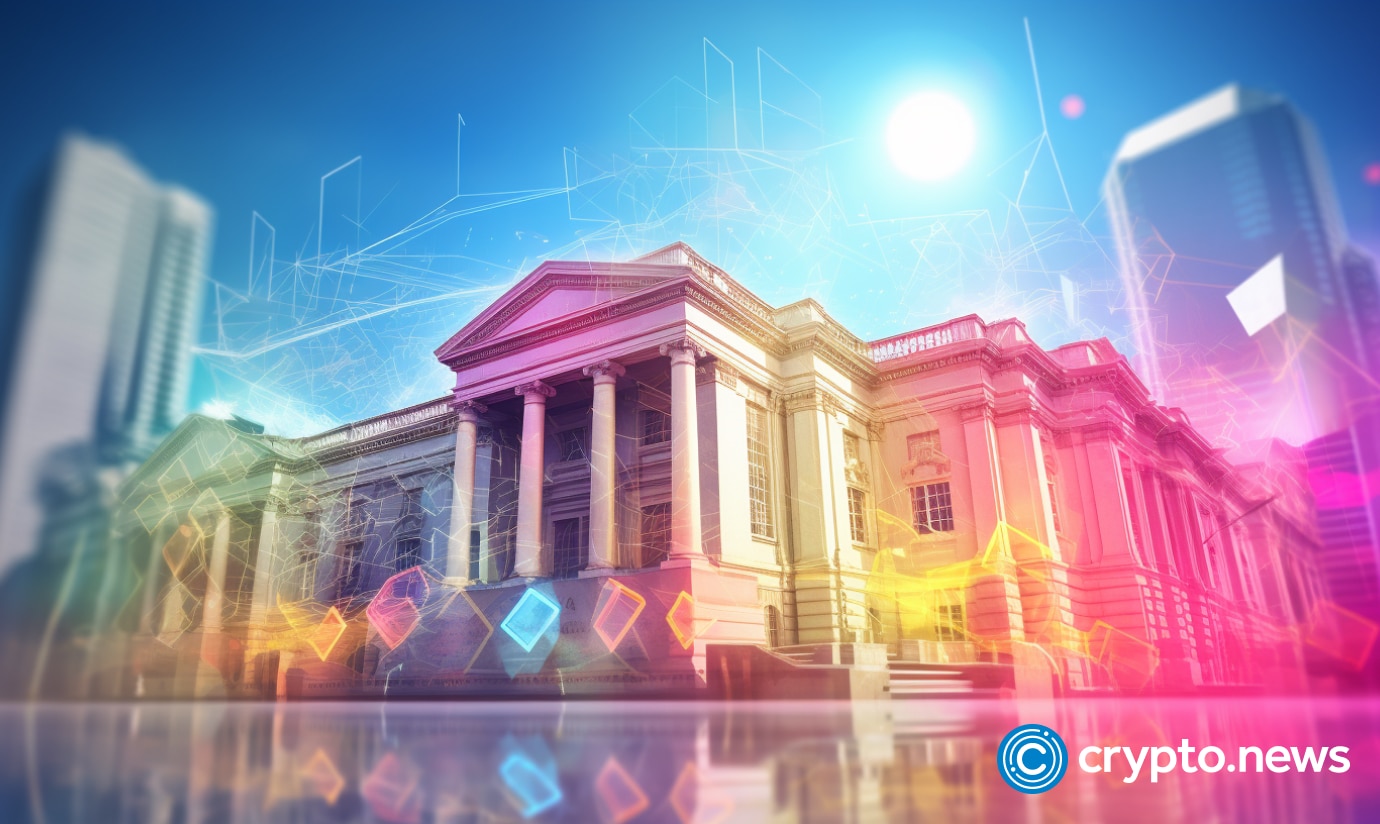 The Federal Reserve (Fed) has taken enforcement action against Farmington State Bank, based in Washington, and its parent company, FBH Corporation. This action follows undisclosed changes to the bank's business plan. Previously known as Moonstone Bank, the bank had close ties to FTX's trading division, Alameda Research.
In a statement on Aug. 17, the Fed clarified that this action aims to ensure a controlled winding down of the bank's operations. This move is vital to protect the bank's depositors and the broader Deposit Insurance Fund. Additionally, Farmington and FBH are now explicitly prohibited from distributing dividends or capital, reducing cash assets, or pursuing certain ventures without prior approval from their supervisory authorities.
Acknowledging the Fed's actions, Farmington State Bank released a statement expressing its agreement. The bank's statement also disclosed, "All essential regulatory approvals concerning the absorption of deposits and the asset acquisition by the Bank of Eastern Oregon from Farmington State Bank have been secured. The deal is anticipated to be finalized by Aug. 31, 2023."
A noteworthy backdrop to this development is the spotlight it received in Congress. Not long ago, Senators Elizabeth Warren from Massachusetts and Tina Smith from Minnesota penned letters to the Federal Reserve. Their primary concern was obtaining comprehensive details on how Alameda acquired Moonstone Bank.
The Congressional letters accentuated a significant observation, noting, "Even though the banking sector has remained largely unaffected by the recent crypto market downturn, the downfall of FTX indicates a deeper penetration of crypto in the banking realm than what regulatory bodies might realize."
Demonstrating their dedication to overseeing and upholding the stability of the financial system, the Fed teamed up with the Office of the Comptroller of the Currency (OCC) and the Federal Deposit Insurance Corp (FDIC) to underscore banks' obligations in terms of safety measures and highlight the inherent risks in crypto.