US Fed Vice Chairman Brainard Calls for Regulations That Are Crypto-Specific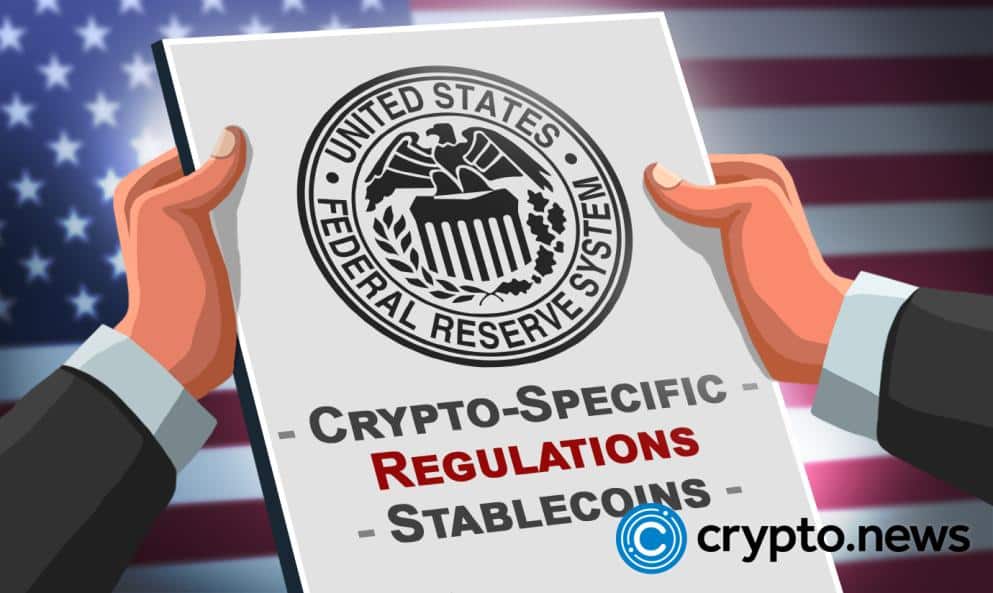 Lael Brainard, the Vice Chairman of the US Federal Reserve, has called on regulators to issue crypto-specific regulations. According to her, the present rules do not cover all aspects of the crypto sector.
Existing Laws Are Insufficient to Regulate Crypto – Brainard
Brainard, the VC of the US Fed, has likened the crypto market to the traditional market. While speaking at an annual banking conference on September 7th, she stated that both markets have similar risks.
However, the VC argued that cryptocurrency needs new regulations because they are nascent assets. As a result, lawmakers did not consider them when making the existing laws.
Brainard noted that they are certain aspects of the crypto sector the current legislation does not cover. Hence, there is the need to develop "clear regulatory guardrails."
Presently, the VC is leading the central bank as it Explores the possibility of a digital Dollar. Besides, she is second in command at the Fed. This makes her opinion of the crypto sector significant.
Her latest remarks are a reiteration of her statements in the past. Then, she said the crypto sector has to follow the same safety procedures as the conventional banking system. These safety procedures would prevent the industry from becoming a significant future threat.
Brainard Talks about Stablecoins
Furthermore, Brainard also talked about the risks associated with stablecoins. She believes that crypto firms will issue more stablecoins in the future. Therefore, she questioned whether the central bank should introduce its own CBDC.
"Stablecoins is one area of the crypto industry I believe has a lot of risks if not well regulated. I believe these risks can spill from the crypto sector into the main financial market due to the nature of such tokens," she added.
Earlier in May, over $60 billion disappeared from the crypto market. This event occurred after the collapse of the Terra ecosystem and its algorithmic stablecoin, the TerraUSD.
Consequently, this collapse ignited comments from lawmakers and regulators. Lawmakers began to work towards regulating the stablecoin sector.
Stablecoin Issuers Should Be Regulated Like Banks
Meanwhile, some critics are concerned about asset-backed stablecoins like USDT and USDC. They opine that these stablecoins might not be able to handle considerable amounts of withdrawals if they continue to gain popularity.
Last November, the US President's Working Group on Financial Markets issued some recommendations on regulating stablecoins. Members of the committee include Janet Yellen (US Treasury Secretary) and Jerome Powell (Chairman of the US Fed Reserve.
Talking about the report, Brainard agreed that stablecoin issuers should face similar regulations as banks. She said the most effective strategy to handle stablecoins is with the help of liquidity backstop and credential guardrails.
These measures will ensure that stablecoin issuers seek credentials to operate and have enough assets backing their stablecoins.