US Insurance Giant with $28.6 Billion in Revenue Buys $100 Million Worth of Bitcoin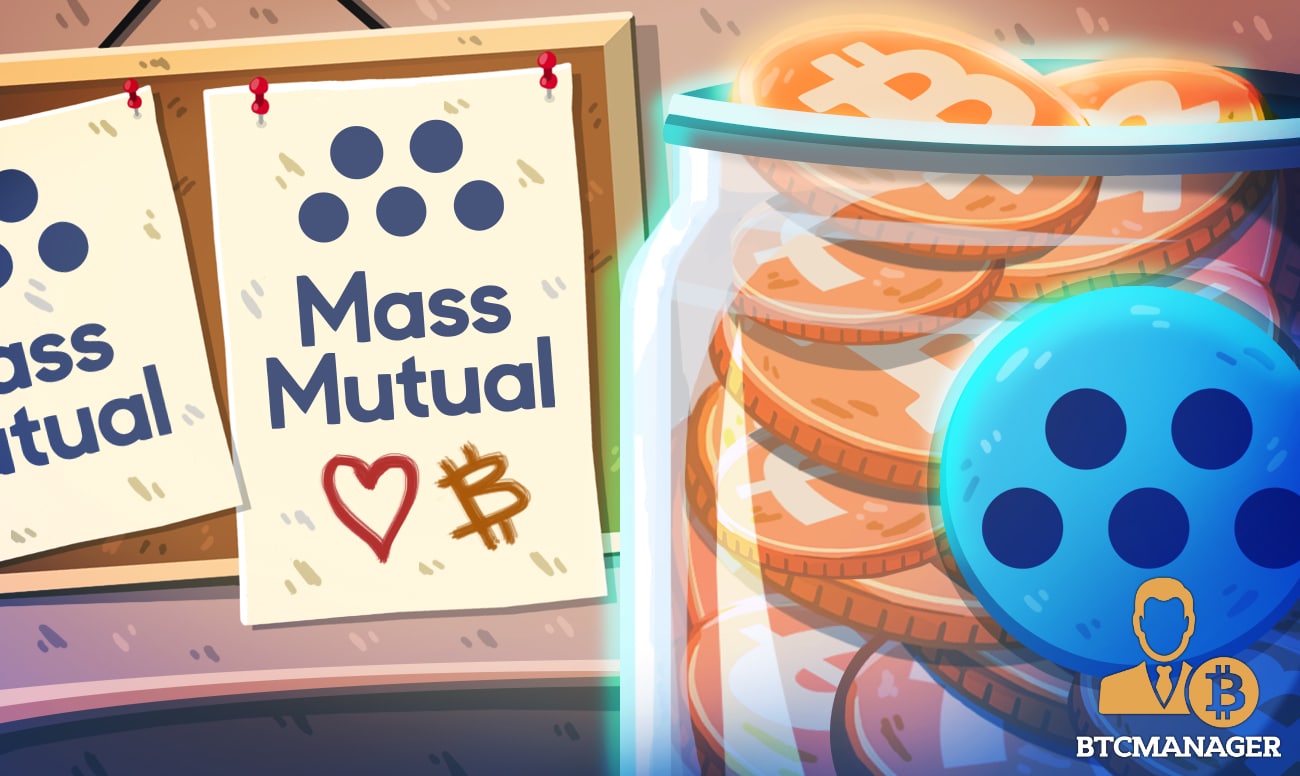 The Massachusetts Mutual Life Insurance Company–a 169-year-old insurance firm that generated $28.6 billion in revenue in 2019, has bought $100 million of Bitcoin from its general investment account, the Wall Street Journal reported on Dec 11.
MassMutual Bitcoin Endorsement
An endorsement of Bitcoin, MassMutual joins other public companies, including MicroStrategy and Square, that have invested a significant amount of money in the digital asset.
The insurance firm only invested $100 million from the otherwise $239 billion it has on its general investment account. It could be an insignificant amount but goes on to demonstrate that Bitcoin is maturing and is safe. It is a diversion from previous interpretations where Bitcoin viewed as a money-laundering tool.
Explaining their decision, the insurance company said this was part of a broad strategy to diversify and take advantage of new opportunities. 
Facilitating their purchase was NYDIG, a New York-based fund management firm managing about $2.3 billion of Bitcoin and other assortments of cryptocurrencies. 
MassMutual has also invested $5 million in the fund manager for a minority stake. While not mentioning any names, the CEO of NYDIG also said other insurance companies have been buying Bitcoin from their general accounts.
The Biggest Stamp of Approval
The CEO of River Financial–Alexander Leishman, took to Twitter saying the entry of the insurance giant is the "biggest stamp of approval yet." 
He cites the conservative nature of insurance firms and how calculating they are when investing in uncharted waters like digital assets. 
Compared to traditional assets like bonds or stocks, Bitcoin has been around for roughly 11 years. However, it is during this time that its value has exploded, adding one million percent and outperforming all other assets in the last decade.
The general investment account is where insurance companies use to pay out claims charged by policyholders.
"By investing in Bitcoin, MassMutual has effectively signaled that Bitcoin is considered safe and liquid enough for the largest, most conservative institutions in the world to make an allocation."
As BTCManager reported, the news comes hot on the heels of Fidelity Digital enabling clients with BlockFi account, including miners, to borrow cash with BTC as collateral.