U.S. Presidential Candidate Aims to Make Policies That Would Favor Cryptocurrency and Blockchain Technology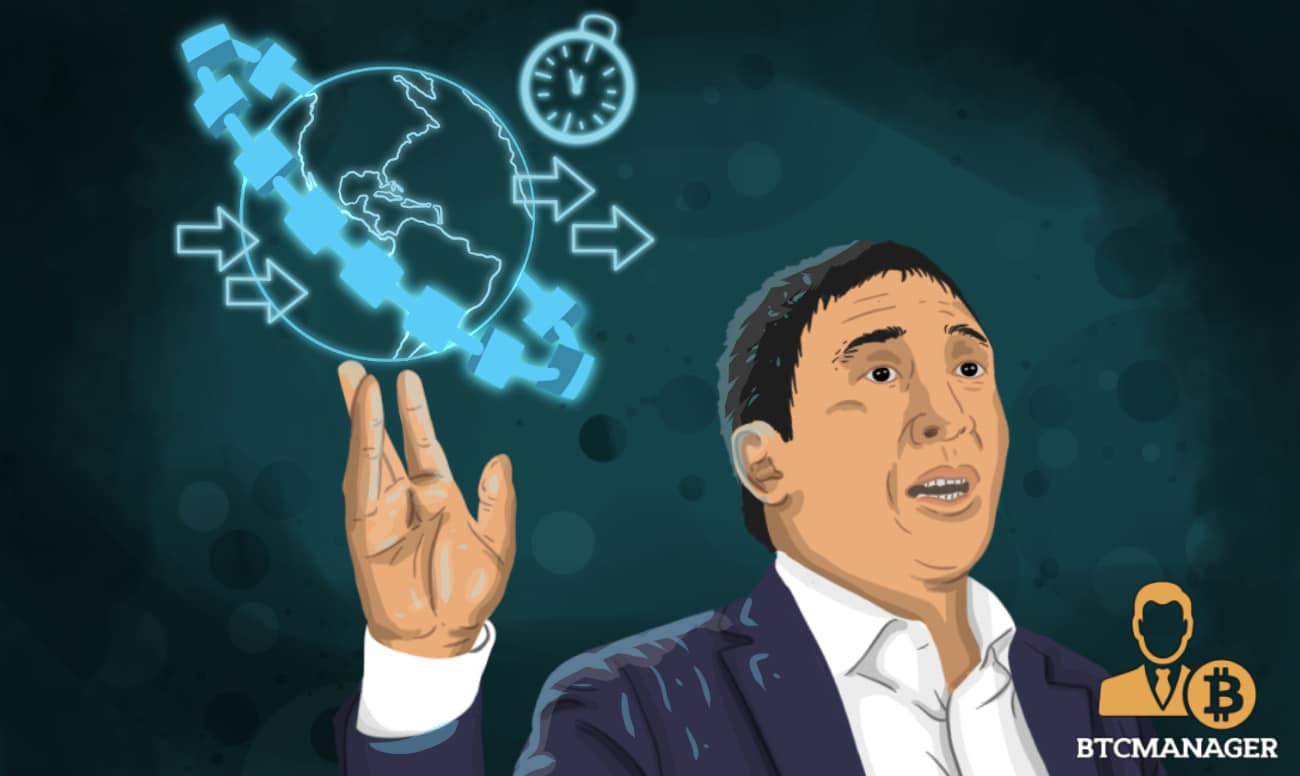 Andrew Yang, the Democrat who is among the contenders for the 2020 U.S. presidential race, has big plans for cryptocurrency and blockchain technology. According to Bloomberg on May 15, 2019, Yang is solidly behind the nascent industry and if elected, would champion cryptocurrency-friendly regulations in the United States.
Billion-dollar Sector Set for a Fun Ride in the US
The cryptocurrency community has a strong proponent in its corner who is willing to project the industry in the United States. Andrew Yang, a United States 2020 presidential candidate of the democratic party, has started making big promises for the sector if elected into office.
Speaking at the recent Consensus Conference in New York, the pro-bitcoin supporter said:
"I believe that blockchain needs to be a big part of our future. If I'm in the White House, oh boy are we going to have some fun in terms of the cryptocurrency community".
Yang's election into the White House could help legitimize bitcoin in the United States. Also, if elected president, he could exert influence on Congress to pursue bi-partisan legislation that would create an enabling environment for bitcoin and other virtual coins in the U.S.
Currently, cryptocurrency and blockchain technology receive negative vibes from mainstream institutions, critics, and some government officials. U.S. Congressman, Bradley Sherman called for a bill that would outrightly ban of bitcoin and other cryptocurrencies. The anti-crypto Congressman further said that virtual currency would strip off the dollar's power.
Retired U.S. Congressman, Ronald Ernest, however, condemned Sherman's rant, saying that bitcoin and other virtual currencies serve as a superior alternative to the country's faulty financial system and should thrive without constant interference from the U.S. government.
Back in December 2018, U.S. Congressmen, Warren Davidson from Ohio and Darren Soto from Florida introduced a bill called the "Token Taxonomy Act". The proposed bill sought to exempt token startups and ICOs from US security laws.
The Future Looks Bright for Cryptocurrency 
Andrew Yang earlier published an article on his campaign website which stated that the government has failed to set up clear-cut guidelines for the virtual currency sector. The article further lists problems that needed solutions and the crypto-friendly policies he would implement if elected president.
As previously reported by BTCManager, Yang stated his desire to accept donations in cryptocurrencies, including BTC, ether, and any other virtual coin in ERC20 standard.
If the Democratic Presidential candidate identifies bitcoin as one of the policy hallmarks of his administration in his first 100 days in office, it could cause a spike in the price of bitcoin. Also, a President of the U.S. who is pro-bitcoin could cause a surge, as 2020 is the year of bitcoin halving, which could cause another parabolic advance.
All these, however, are just speculations, as we wait and see how the future of cryptocurrency and blockchain technology would look like in the US after the 2020 presidential election.