USD Coin (USDC) Goes Live on the Stellar Blockchain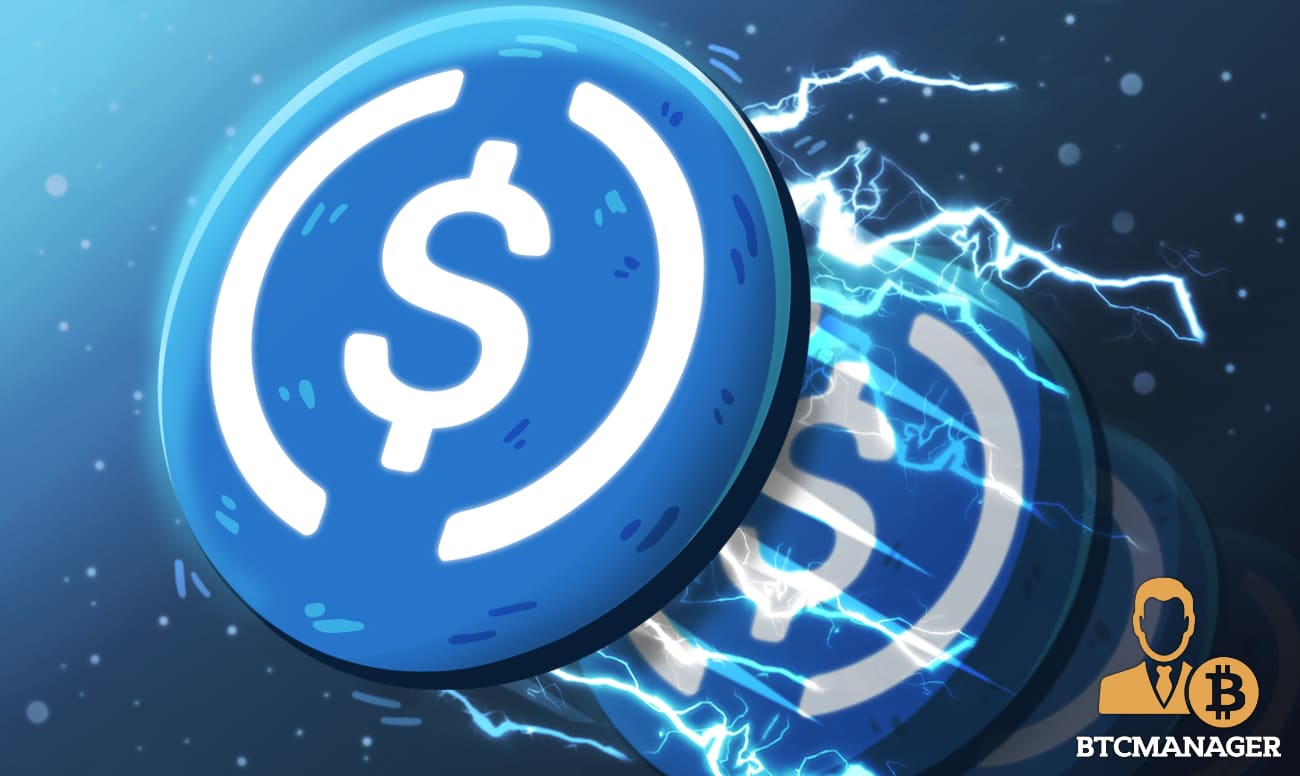 USD Coin, a stablecoin platform backed by Coinbase and Circle, is now live on the Stellar blockchain, as announced by both the Stellar Development Foundation (SDF) and Circle on Feb 2 in a press release.
Stellar USDC Now by Stellar Dapps
Stellar USDC is part of a multi-blockchain framework created by the Centre Consortium, a joint blockchain project by Coinbase and Circle, that is interoperable with all USDC tokens running on various networks, including Ethereum, the original USDC host.
Stellar USDC is now available on Stellar's DEX, which makes it transferable across the Stellar ecosystem including all integrated wallets like StellarX and Solar. Moreover, the stablecoin can be traded against over 9,000 assets.
This means that developers, companies, and organizations can directly integrate with the Stellar USDC via a Circle Account and its APIs, and be able to make deposits and withdrawals with all dapps and services on the Stellar network. Any entity can now freely utilize Circle APIs to transfer assets across blockchains. Furthermore, businesses can now link their bank accounts and mint, send, or store Stellar USDC from anywhere across the globe.
Some of the companies across the Stellar ecosystem include Stably and FinClusive, both of which will now provide Stellar USDC with Stellar-based integrations in order to support on and off-ramp services, as well as liquidity. Other Stellar-based platforms, such as Wyre, are also on their way to integrate USDC with their applications.
The Integration Will Bring Stellar to New Heights
According to Denelle Dixon, the CEO and Executive Director of the SDF, this "integration" will set a new foundation for the growth of the Stellar ecosystem, as well as help in their mission of creating a fair and impartial "global financial system". Furthermore, she also pointed out that companies can benefit from the respective strengths of Stellar and USDC, adding that:
"Businesses and developers will benefit from Circle's scale and liquidity to deliver on the kinds of products and use cases the Stellar was designed for, especially cross-border payments and tokenization."
Jeremy Allaire, the Chairman, and CEO of Circle, had praised Stellar for its efforts in transforming "international payments" through its innovations, which allowed the creation of a "new generation" of fintech applications. In line with this, Allaire added that having transparent dollar-based stablecoin like USDC will further propel the innovations of the Stellar network moving forward.