USDT market cap rises, USDC declines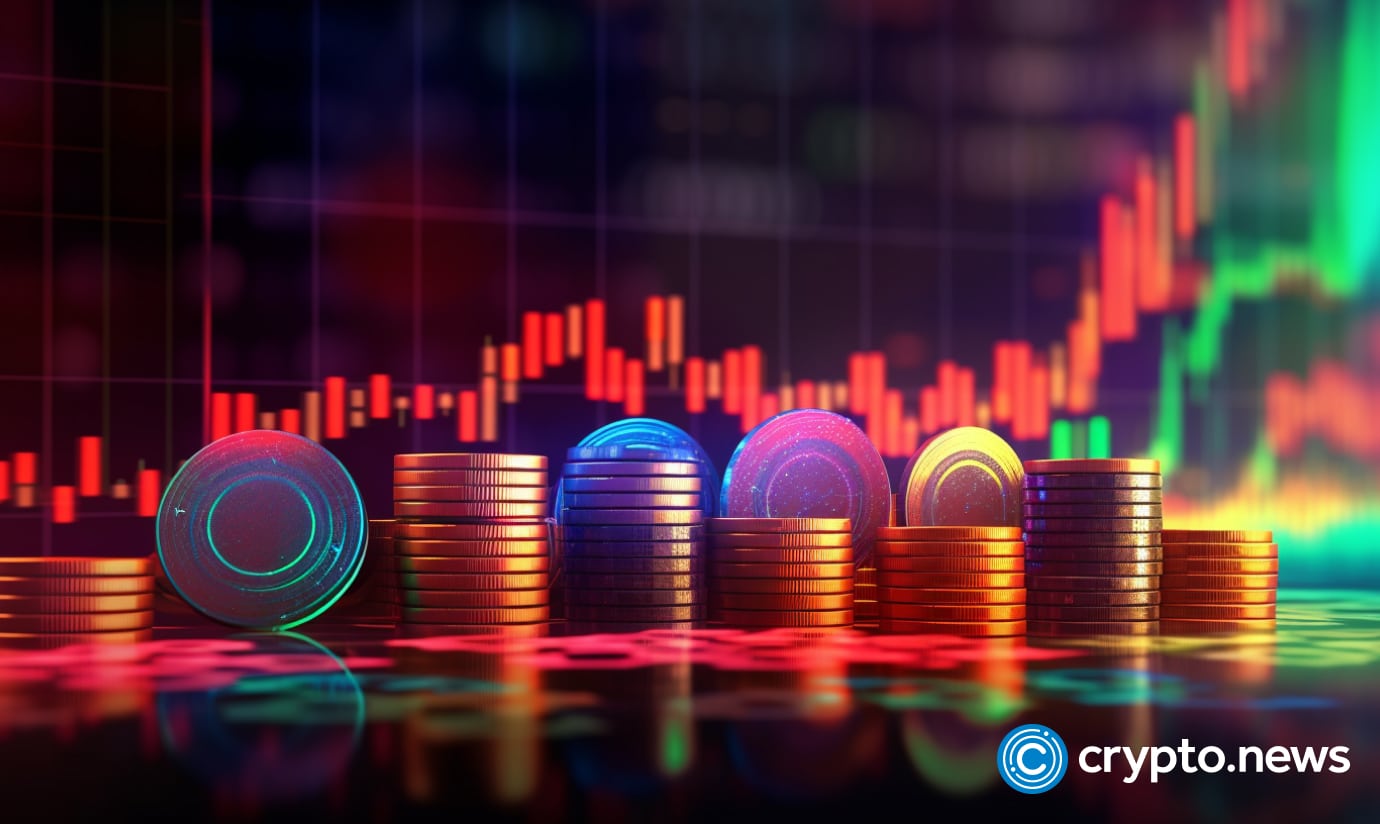 In recent months, the market capitalization of tether (USDT) has experienced a remarkable increase, closely mirroring the surge in bitcoin's (BTC) price. Conversely, its counterpart, USD Coin (USDC), has encountered a substantial decline in market cap. 
Simona, a market analyst for CryptoQuant, recently shed light on the state of these stablecoins in a CryptoQuant report.
At the beginning of 2023, USDT's market cap stood at $66.24 billion. However, this figure has increased by over 25% to the current $83 billion. In stark contrast, USDC's market cap at the start of the year was $44 billion but has now plummeted by 47% to $23 billion.
March was USDC's worst month this year due to the US banking crisis. USDC had a $3.3 billion exposure to the embattled Silicon Valley Bank. The bank's collapse led to a contagion, triggering panic and outflows, causing USDC to de-peg from the dollar.
However, USDT recorded inflows during this period as market participants, dreading the escalating banking crisis, sought solace in blockchain-based solutions. As BTC surged, USDT's market cap also witnessed a marked uptick.
In March, USDT added nearly $9 billion to its market cap. Similarly, BTC appreciated over 23% in March, representing its second-best month this year. In contrast, USDC shed over $10 billion from its market capitalization in March.
Following the sharp decline in March, USDC's market capitalization has failed to register a comeback. The stablecoin's valuation has continued to decline, albeit slower. Despite the drop, some market participants prefer USDC to USDT.
According to the report, the differing use of USDT and USDC may indicate two distinct categories of investors. Traders who exhibit a lower level of concern regarding centralization risks are more inclined to use USDT. 
On the other hand, traders opting for USDC may have a knack for exercising more caution due to the regulatory landscape in the United States. The regulatory uncertainties surrounding USDC have potentially prompted significant withdrawals from the stablecoin.
The CryptoQuant analysis suggests that USDT has capitalized on this environment of regulatory ambiguity to solidify its position as the leading stablecoin further.