Users Report Twitch's Option to Pay in Crypto Is Gone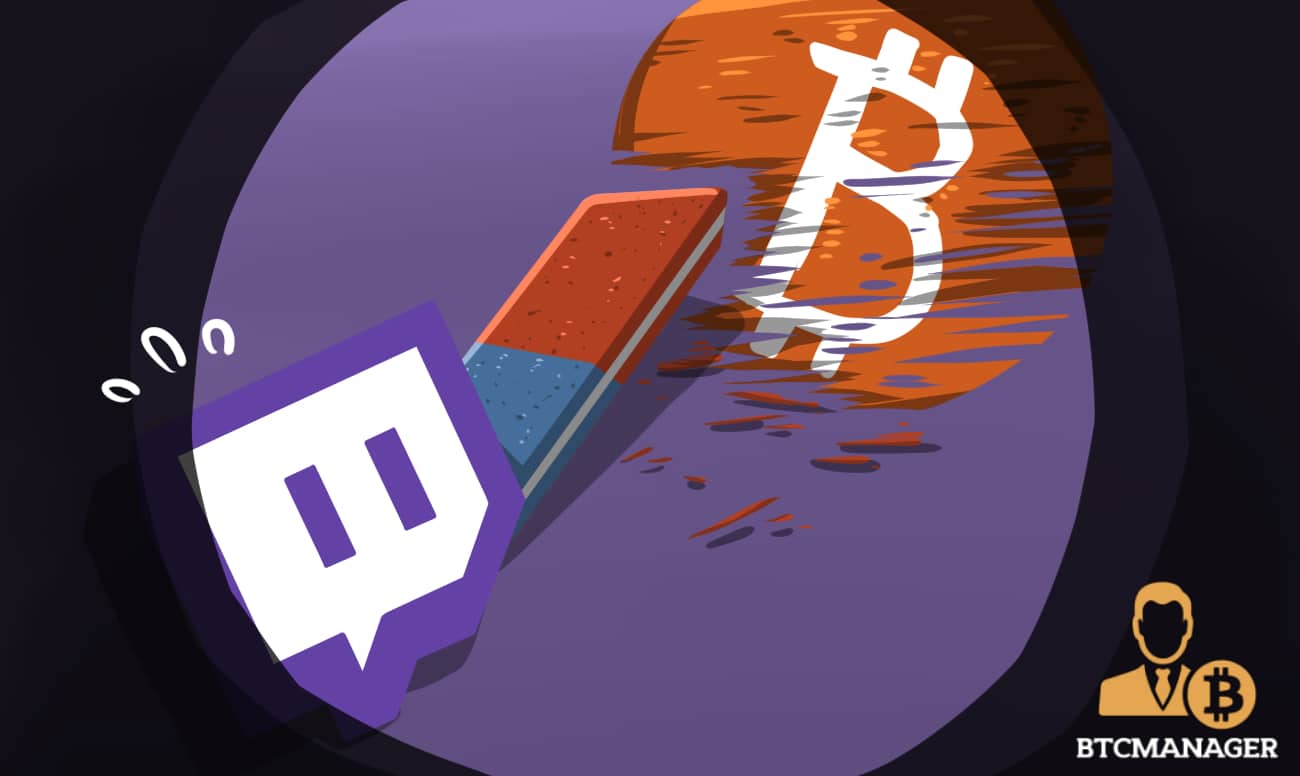 The crypto community on the streaming platform Twitch is currently in arms as their options to pay in bitcoin (BTC) and bitcoin cash (BCH) has seemingly disappeared. This was first brought to light after a Reddit user reported it on March 23, 2019.
Here Today Gone Tomorrow
There is always a celebration in the crypto community when a mainstream business begins accepting crypto as a form of payment. This was the case when Swiss e-commerce giant Digitec-Galaxus announced that they would begin receiving crypto.
What is much less exciting is when a major business that had begun taking crypto changes their minds and reverses their decision.
That appears to be the case with Twitch as several users have reported that the option to pay in bitcoin and bitcoin cash has been quietly removed from the site without any formal announcement. The change was first reported on March 23, 2019, by a Reddit user.
Take-Backs
In March 2018, it was first reported that the Brave browser would allow people to give tips to top streamers on Twitch in cryptocurrency. Even before that, the company had been accepting crypto as a form of payment using Coinbase as far back as 2016.
The Reddit post now points out that the option to pay for services in bitcoin and bitcoin cash had previously existed and used BitPay as a payment processor but now cannot be found. This isn't limited to a single region as users from all countries and regions complained about having the same issue.
While there might have been hopes that this would be limited to the Twitch platform, it was reported on March 20, 2019, that Streamlabs had also removed their option for cryptocurrencies. Streamlabs is a software used by Twitch streamers to receive tips. While there has been no official word form Twitch, it would seem this move is deliberate and permanent.
While this is disappointing news for the crypto community, it is important to examine why this change might have taken place.
One possible issue is the volatility of the market and the fact that the value of the tokens change from day to day and thus, keeping up might have been a challenge for the company. Others on Reddit have speculated that feature was rarely being used and thus "the complexity [of cryptocurrencies] became a burden."