Valkyrie Funds Unveils Crypto SMAs as Institutions Focus on Digital Assets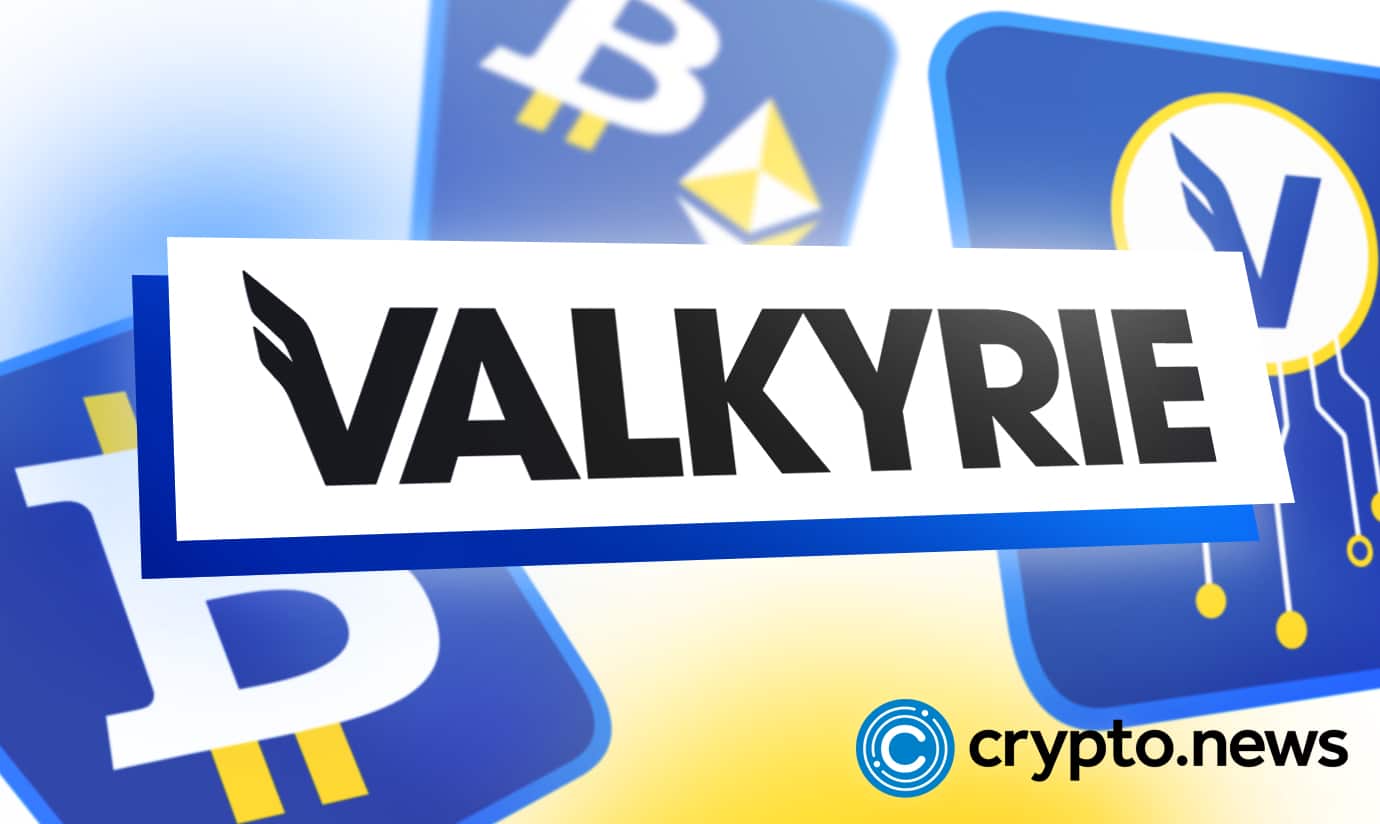 Valkyrie Funds, a US-based alternative asset management firm, announced the launch of a new Valkyrie Risk Managed Separately Managed Account (VSMA) platform on Tuesday to allow financial advisors, fund managers, and other financial services providers to deliver digital asset investments to their clients.
Valkyrie Adds Crypto SMAs for Financial Institutions
Valkyrie SMA is primarily aimed toward financial advisors, family offices, and other financial institutions, with the goal of supporting these professionals in managing digital assets on behalf of their clients or pitching these services to their customers.
Valkyrie SMAs will initially enable three active strategies: one focusing on bitcoin, one investing in bitcoin and ether, and another more diversified alternative.
The latter SMA holds between five and ten of the company's most promising layer-1 and layer-2 protocol prospects. In addition to BTC and ETH, the portfolio contains Solana (SOL), polygon (MATIC), and Polkadot (DOT), according to a fact sheet.
Steven McClurg, co-founder and chief investment officer at Valkyrie Investments, stated:
"By taking a macro-focused, risk-managed approach, we are able to offer access to potential upside of digital assets for their clients while also aiming to limit downside risk."
Crypto SMAs Enable Direct Digital Asset Ownership
SMA is a type of financial wrapper that enables the structuring and sale of pools of assets as a single security. Cryptocurrencies are wrapped in an SMA in this instance.
Unlike exchange-traded funds (ETFs) and mutual funds, in which investors possess shares of the fund rather than the underlying securities, investors in SMAs own the underlying securities directly. SMAs provide customization that ETFs and mutual funds do not, allowing them to better reflect an investor's risk tolerance, objectives, and other requirements. Crypto assets held in an SMA are deposited with a certified custodian.
In the instance of Valkyrie, while its SMAs' Bitcoin and BTC/ETH accounts strive to maintain at least 50% of the portfolio in those assets, the diversified SMA seeks to retain at least 40% of the portfolio in digital assets, with the remaining assets held in cash. Each of the three accounts has a $25,000 minimum investment requirement and a 150-basis-point management fee. The SMAs are safeguarded by Gemini.
The Valkyrie SMAs will enable these financial institutions to create and manage customized crypto trading strategies for their clients from a single platform.
Valkyrie is the most recent asset management business to disclose crypto SMA plans, following Coinbase, Ark Invest, Bitwise, and Franklin Templeton, which have launched their SMA offerings this year.
According to a recent survey, nearly half of all financial advisors (45%) plan to offer crypto assets in response to customer demand. Furthermore, 80% of advisors reported being questioned about digital assets by customers of all ages, yet only 14% use or promote digital assets.