Vave is set to redefine crypto-betting and online gaming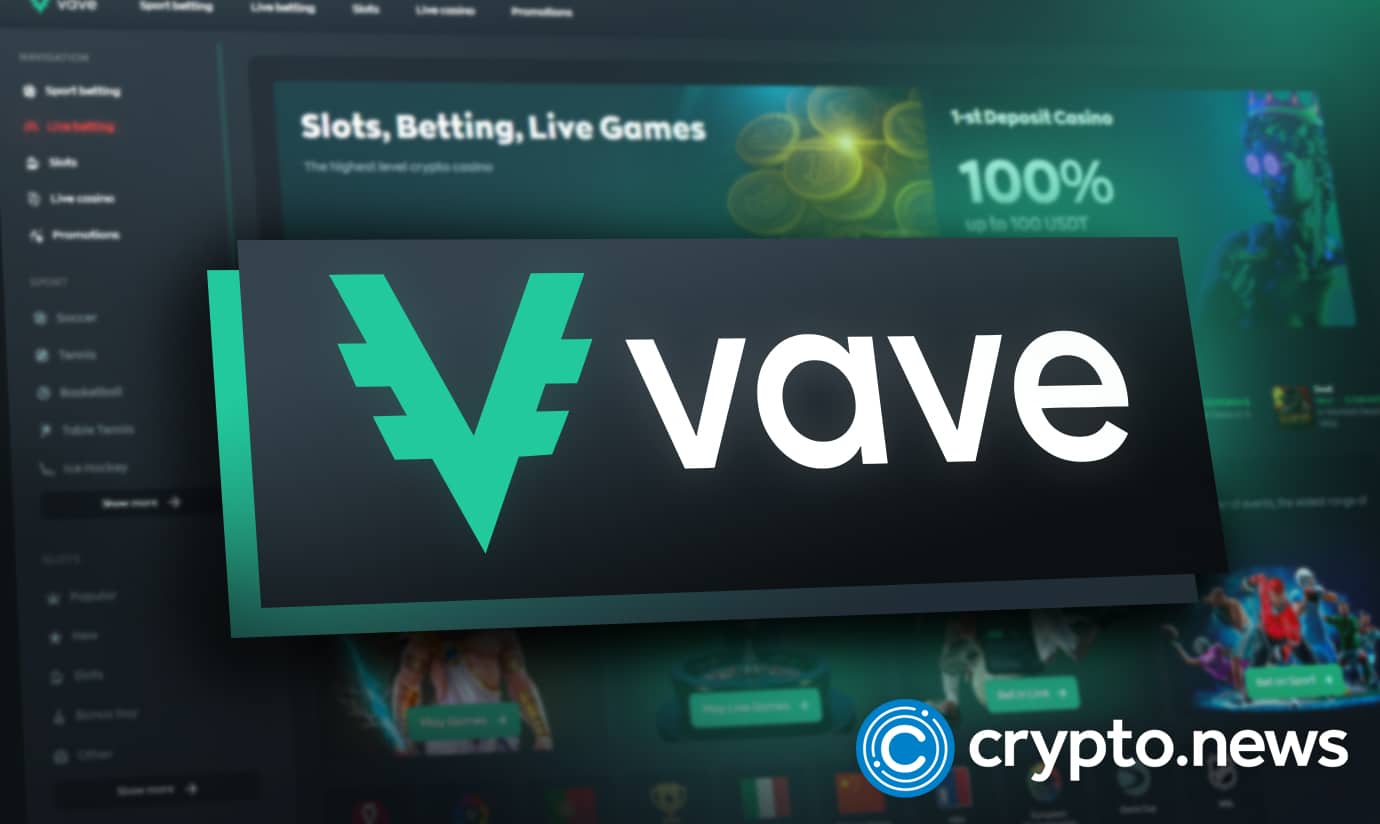 Vave, a new crypto casino, and sports betting platform is set to disrupt the online gaming space with its innovative and modern technology, attractive crypto bonuses, dedicated customer service team, and more.
Crypto x casino: A formidable alliance
Bitcoin (BTC), altcoins, and their underlying blockchain technology are fast revolutionizing the various industries in the global economy and gaining ground as legit digital assets. The transparency, decentralization, freedom, and relative anonymity that these revolutionary technologies offer have significantly boosted their adoption rate in recent years.
Inevitably, the worlds of blockchain and online gambling were meant to collide, mainly because crypto solves some of the major problems facing the online casino and gaming ecosystem, including the lack of transparency, geographical constraints, funds transfer bottlenecks, and more.
An important advantage that blockchain brings to online casinos is the facilitation of fast and seamless payments. Crypto can power transactions and make payments more accessible, especially in countries that don't have access to traditional banking services or cannot afford them.
Vave: a crypto casino with a difference
For the uninitiated, crypto-casinos are online gambling platforms that accept cryptocurrencies as a form of payment. These platforms offer a selection of games and tournaments, including slots, poker, and sports betting. In addition, they allow players to deposit funds into their accounts using digital currencies such as Bitcoin and Ethereum from their crypto wallets.
Most crypto casino websites feature an interface where players can place bets and view the game results without downloading any software onto their computers or mobile devices.
Vave understands that one of the issues facing the crypto gambling industry is that not a lot of people understand the concept and can often get lost when using these crypto-betting platforms. That's why Vave has created a user-friendly casino infused with modern technology and revolutionary solutions. As a result, users at any experience level can safely and efficiently deposit, bet and enjoy the Vave platform.
Vave combines the qualities of crypto and online gaming to create the perfect platform where users can enjoy the best of both worlds.
Vave offers its users a wide range of options and features including the ongoing FIFA World Cup, as well as Casino games like roulette wheels, slots, and many more.
The Vave crypto casino and sports betting company also offer exciting bonuses to first-time users and old customers. First-time players can receive a 100% deposit bonus of up to 100 USDT with 100 free spins for casino games and a reload bonus of 50% for deposits of up to 200 USDT with 50 free spins.
Vave also offers a Casino VIP program where subscribers can earn up to 100,000 USDT, exclusive VIP offers, and free spins, among other benefits. Users can participate in the VIP program automatically after making their first deposit. In addition, players can also join the Vave Sports VIP program and stand a chance to win bonuses of up to 10,000 USDT every month.
The crypto-betting industry is relatively new compared to other blockchain-based ecosystems. Still, with more companies like Vave trying to increase adoption, it's just a matter of time before the space explodes into a billion-dollar industry.
Disclosure: This content is provided by a third party. crypto.news does not endorse any product mentioned on this page. Users must do their own research before taking any actions related to the company.