Visa Auctions Off 5 NFTs for Charity ahead of FIFA World Cup in Qatar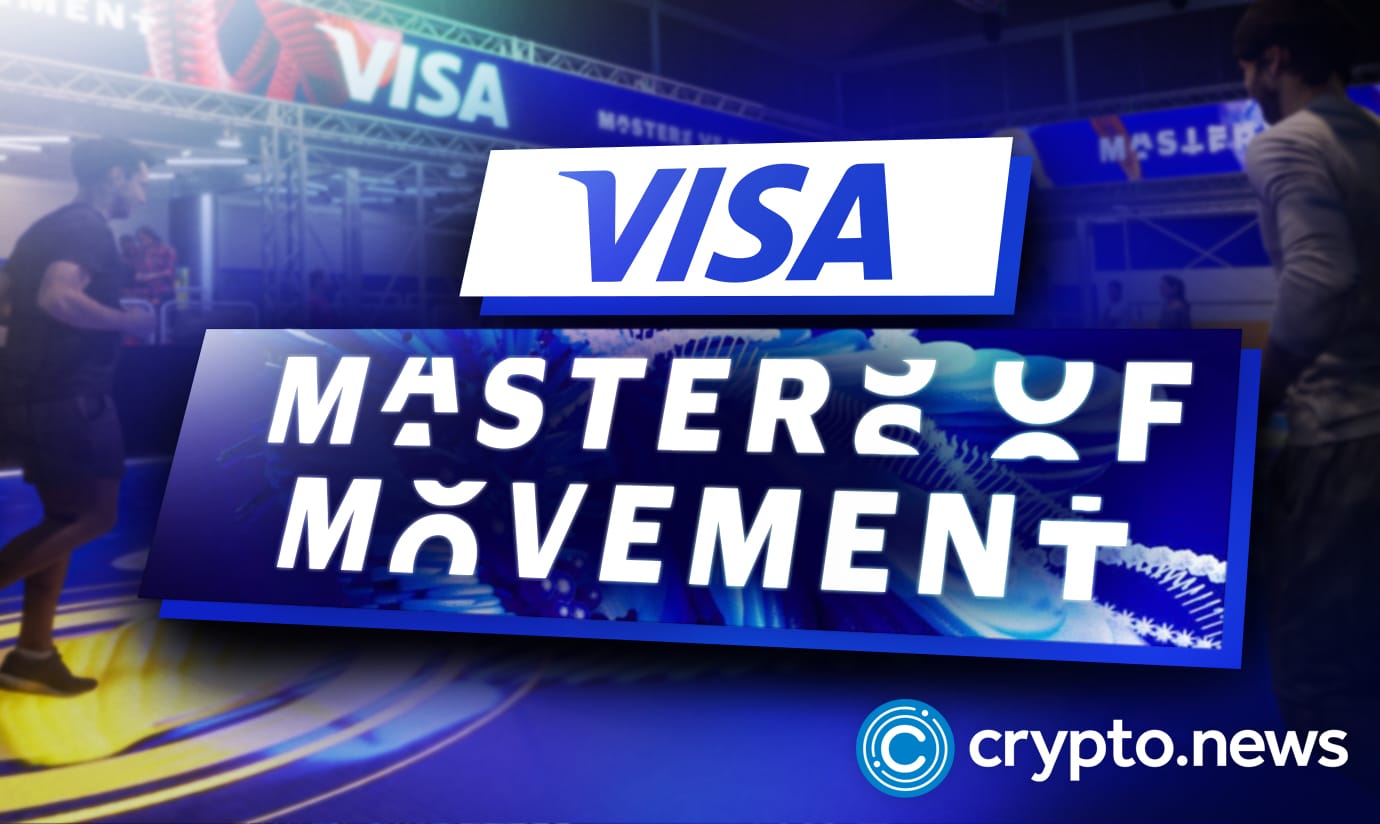 Visa, the official payment partner for FIFA World Cup 2022, launched Visa Masters of movement; the much-anticipated unveiling is the first of its kind in the NFT rave and football history.
Steven Kalifowitz, chief marketing officer at Crypto.com, said.
"The FIFA World Cup is one of the most anticipated sporting events in the world, and we are incredibly excited to give fans a new way to engage with this epic event,"
He added:
"We are thrilled to partner with Visa in bringing Visa Masters of Movement to life and offering fans the opportunity to create and collect the most unique collectibles at FIFA World Cup Qatar 2022 that will live forever on the blockchain."
These latest developments are part of the pre-events for the November world cup in Qatar; the Visa Masters of Movement auction features digital art inspired by iconic goals from five legendary footballers minted into unique NFTs, available now on Crypto.com to benefit the charity Street Child United.
Recall that Crypto.com is the only official cryptocurrency trading platform sponsor of FIFA World Cup Qatar 2022.
And it is expected that this experience will come alive on an interactive pitch at the FIFA fan festival in Doha, Qatar, in a few weeks. Fans will be free to create their own NFTs inspired by their signature movements, and the eligible ones will be able to leverage the crypto.com blockchain peculiarities to mint this digital art.
Andrea Fairchild, senior vice president and head of sponsorships, Visa, said.
"As FIFA World Cup 2022 approaches, we want to celebrate football, art and technology through the lens of what makes the FIFA World Cup so special – wildly impassioned fans, legendary athletes and, for a few short weeks, the ability to bring the world together in a uniquely connected way."
The NFT Bidding Roadmap On Crypto.Com
Starting today (noon) to November 8 (9:00 pm GMT), football lovers will be free to bid on the Visa masters of Movement NFTs on the Crypto.com ecosystem.
The auction will comprise five unique pieces of art inspired by Micheal Owen, Jared Borgetti, Carli Lloyd, Maxi Rodriguez, and Tim Cahill, all uniquely minted into NFTs.
The award-winning XK Studios is the brain behind the design of the iconic work of art, and it achieved that using an algorithm. A unique collector's item, fans with the highest bid for each NFT at the close of the auction come 8th November will receive the NFT in their Crypto.com wallet. Moreover, a printable art file will accompany it with signed memorabilia from any of the featured legendary players.
All proceeds generated from the auction will be used to fund street child united, an incorporated charitable organization domiciled in the United Kingdom that focuses on tackling the challenges faced by street children globally.
Visa Proper and Crypto.com In Brief
Visa is currently the world's leading digital payment platform; with its tentacles of operations spread over 200 countries, it harbors a vision of continuously offering high-quality transactions between government entities, merchants, and organizations.
On the other hand, Crypto.com was first launched in 2016 and is amongst the fast-growing cryptocurrency platform, with a 50 million customer base. Its value propositions in security, transparency, compliance & privacy are built on blockchain peculiarities.