VeChain Foundation Commits $1 Million for VeChain eNFT Ecosystem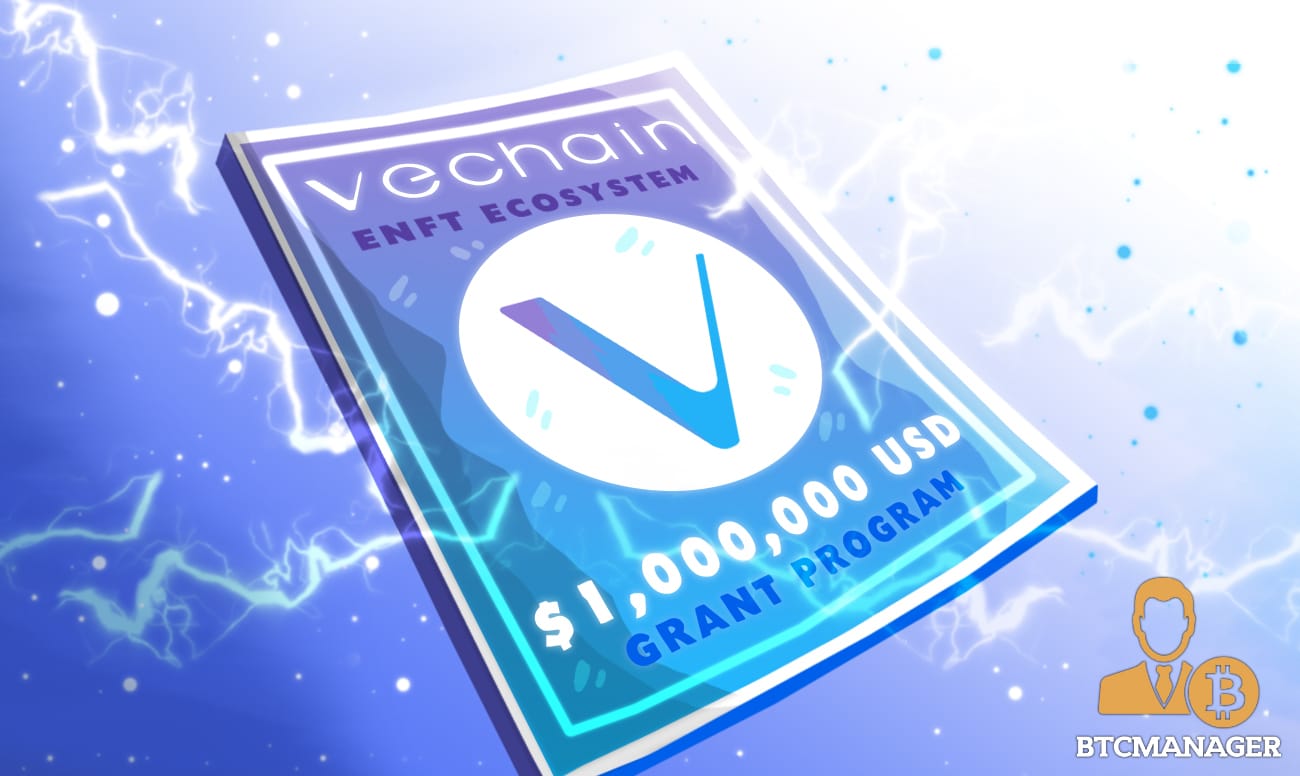 The VeChain Foundation yesterday announced it is committing $1 million toward the development of the eNFT ecosystem.
VeChain Joins the NFT Frenzy
In a bid to promote the mainstream adoption of blockchain technology, the VeChain Foundation recently announced a $1 million fund for the VeChain Grant Program geared toward developers and projects that will bring value to the enterprise NFT (eNFT) ecosystem and its subsequent derivatives.
Developers who apply for this grant will not only get a headstart in resources for commencing a business or project but will also get the opportunity to work on dApps, NFTs, and DeFi on VeChainThor.
For the uninitiated, VeChainThor is the smart contract platform powering the VeChain ecosystem and offers a multitude of benefits for developers and users to build dApps on it. The announcement reads in part:
"VeChainThor provides developers security, scalability and, more importantly, affordability. With the unique dual tokens (VET+VTHO) model detaching the volatility of VET and the cost of using the blockchain (VTHO), dApps running on VeChainThor can have stable and predictable fees."
Adding:
"The latest proposal favoured by the community, and later approved by The Steering Committee, has reduced the Base Gas Price on VeChainThor to benefit all developers. By leveraging the fee delegation and multi-task transaction features, dApps can provide the user experience much closer to conventional web applications."
Why Build on VeChain?
In addition to the aforementioned benefits, the VeChain Foundation recognizes the importance of the new program to be systematic, efficient, and transparent. The complete Grant Program application process has been developed to maximize transparency by tracking all applications and relevant processes on a public GitHub repository.
Moreover, developers will have the freedom to choose to build projects in any of the facets of the cryptocurrency ecosystem as they desire such as NFT marketplaces, NFT-enabled games/applications, enterprise-level NFT solutions, DeFi applications, token bridges, cross-chain tools, research projects, and other projects.
Indeed, the NFT mania seems to be giving no signs of simmering down.
As reported by BTCManager a few days ago, leading cryptocurrency exchange Binance is slated to launch its own NFT Marketplace in June this year.