Binance Set to Launch BSC, Ethereum Compatible NFT Marketplace in June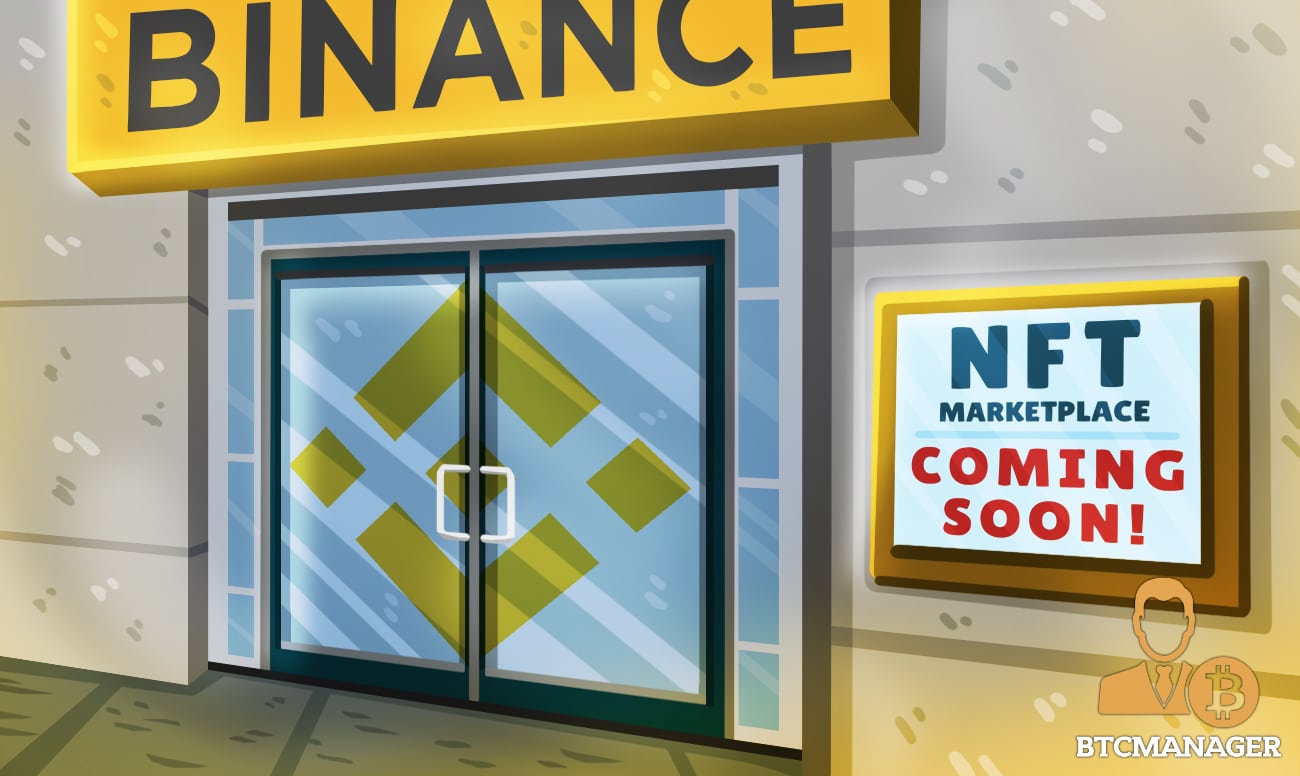 Major cryptocurrency exchange Binance is primed to join the NFT bandwagon.
Binance to Launch NFT Marketplace
Binance, the world's largest cryptocurrency exchange platform by reported trading volume today announced it would launch a non-fungible-token (NFT) marketplace in June.
According to a report by Coindesk, the NFT marketplace is geared toward creators and traders of digital collectibles in visual arts, music, games, sports, and more.
Per sources close to the matter, the NFT marketplace "will run (mainly) on Binance Smart Chain (BSC) and the Ethereum network will be supported as well." This means that users of the marketplace will be able to view Ethereum NFTs in their Binance wallet account.
Primarily, Binance's NFT marketplace will be divided into two parts – premium events and trading market.
While premium events will feature select works and high-end exhibitions chargeable by Binance in the form of a 10 percent fee with 90 percent going to the creators of the proceeds, the trading market will essentially be for users to create and deposit their own NFTs for a processing fee of 1 percent. In addition, users will also receive a 1 percent royalty from proceeds.
NFT Mania Continues to Thrive
If 2020 was the year of decentralized finance (DeFi), then 2021 is without any doubt the year of NFTs.
In the past few months, several NFT-focused projects have captured the limelight in the crypto industry due to the steep surge in price of their tokens. Perhaps, the high-profile auction of Beeple's NFT could be considered the beginning of the NFT hype in the industry.
Several companies and projects have dripped their feet in the NFT hype to gather some momentum.
For instance, BTCManager recently reported that Barbie and Hot Wheels owner Mattel Inc. was mulling issuing its own NFT to keep up with the digitized way of conducting business.
In similar news, BTCManager reported on April 19 how another major cryptocurrency exchange Crypto.com had introduced an NFTs section to notifies the exchange's users of new drops.
Similarly, it won't be a stretch to assume that publicly traded company GameStop is eyeing entry in the NFT market too if their recent job listings are anything to go by.