VeChain ToolChain Adopted by APAC Provenance Council for Supply Chain Transparency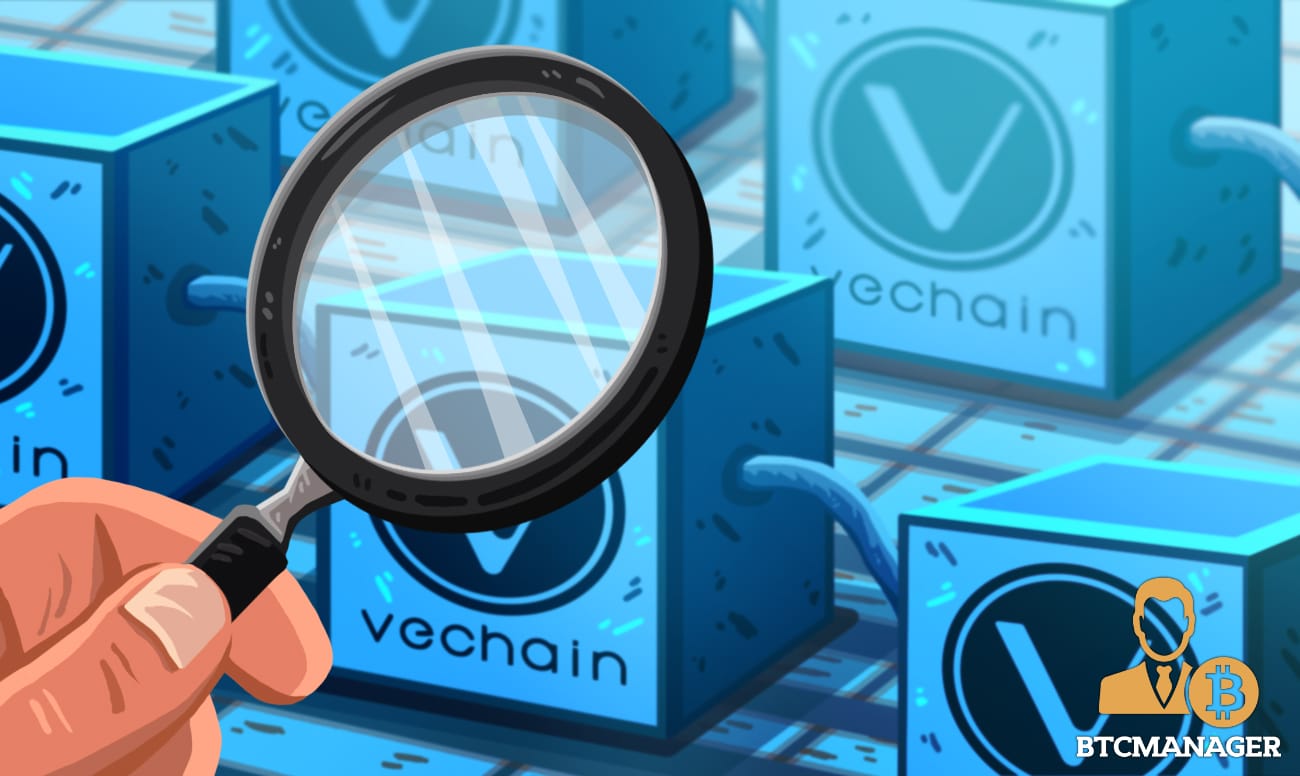 The Asia Pacific Provenance Council, an industry body that focuses on fostering transparency in food supply chains by enabling exporters to digitally and scientifically prove the authenticity of their products, has adopted VeChain (VET). The move will enable the body to take advantage of distributed ledger technology (DLT) in boosting supply chain traceability and more, according to a blog post on May 6, 2020. 
VeChain Inks Fresh Partnership Deal 
In another exciting development for the VeChain (VET) community, the Asia Pacific Provenance Council has integrated the VeChain (VET) ToolChain solution into its operations for increased supply chain transparency and faster payments for food suppliers from Australia to China.
As stated in its blog post, the APAC Provenance Council, which is an industry body supported by a good number of highly reputed firms, including Mastercard, Alipay, standards organizations, export agencies, packaging and labeling service providers, as well as the government, has made VeChain its sole public blockchain partner.
Earlier in February 2020, Australian authorities formulated the National Blockchain Roadmap, as part of larger plans to address some of the challenges plaguing a vast array of industries in the region, including the Agritech and Food industry. 
VeChain ToolChain for Food Traceability 
At a time when the ravaging COVID-19 pandemic has made Chinese consumers more health and safety-conscious than ever,  the APAC Provenance Council will integrate VeChain's blockchain technology into the food supply chain finance in Australia-China trades, to increase transparency and boost consumer confidence.
Specifically, the team has made it clear that the VeChain Toolchain will be used extensively to trace the export of goods from Australia to China. Also, important information related to the product delivery process, including the dispatch, vehicle information, logistics update, temperature of food products, and more,  will be recorded on the blockchain.
That's not all, in addition, to ensuring supply chain transparency, the team says VeChain will also significantly shorten the billing period for suppliers, as Australian food suppliers will receive faster payments, thanks to the implementation of the VeChain ToolChain.
It's worth noting that this is not the first time that VeChain's blockchain technology is being adopted for supply chain traceability in cross-continental trade and logistics.
Earlier in November 2019, reports emerged that VeChain had launched FoodGates, a blockchain solution designed to track the food supply chain across continents, from their origin down to the end consumers.
More recently, in March 2020, BTCManager informed that VeChain (VET) and Shanghai Gas Group have successfully completed the LNG blockchain project, which aims to facilitate secure data sharing and intelligent cooperation in the energy sector.
At press time, VeChain's native crypto, VET, is trading at $0.004353, with a market cap of $241.37 million, as seen on CoinMarketCap.