VeChain (VET) Becomes a Council Member of China's CAFA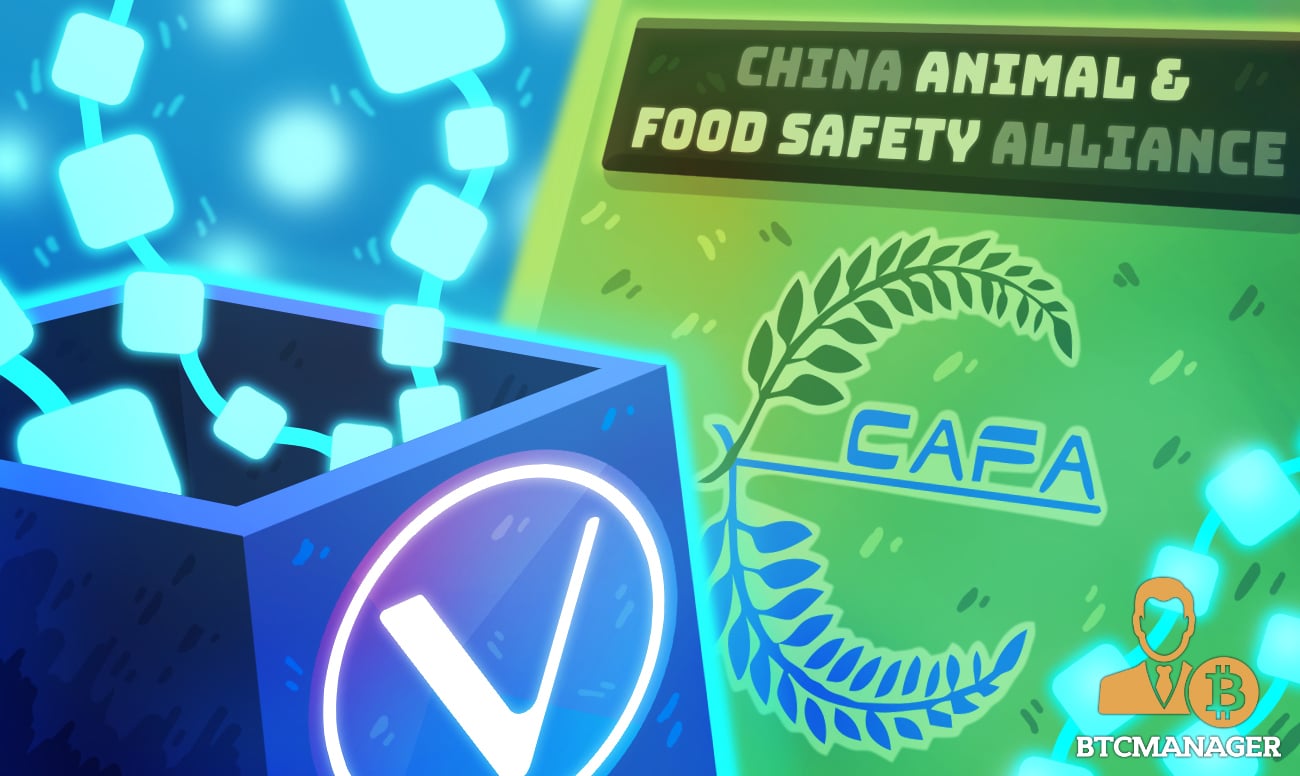 VeChain (VET) has joined the China Animal Health And Food Safety Alliance (CAFA), as a council member, to provide cutting-edge distributed ledger technology (DLT) solutions to the alliance, according to a blog post on September 17, 2020.
VeChain (VET) Joins CAFA
VeChain (VET) a leading blockchain project that's solving real-life issues with blockchain technology, has now forged an alliance with the China Animal Health and Food Safety Alliance (CAFA), an organization created in 2009 by the country's government.
As stated in a VeChain blog post, CAFA is controlled by the Chinese National Agricultural Science and Technology Innovation Alliance and its primary objective is to bring together all players in the country's food sectors including government parastatals, industry associations, food product manufacturers, and more.
Powered by VeChainThor 
As a council member of CAFA, VeChain has made it clear that it will now focus on providing cutting-edge blockchain solutions that will enable the alliance to further enhance its strategy of fostering transparency in the food industry.
CAFA plans to develop a "from-farm-to-table" food traceability system that would cover the entire Chinese agricultural ecosystem and with VeChain now a member of its alliance, the solution will be entirely powered by VeChainThor.
What's more, the team says other members of CAFA will also be able to integrate VeChainThor into their operations and use its immutable ledger to store vital information about their food products, thereby significantly boosting the trust and confidence of consumers in their foods.
Specifically, important information pertaining to the entire life cycle of agricultural products, including cultivation, processing, packaging, logistics, and more, will be available to consumers.
While there are over 2k blockchain projects currently in existence, a good number of these platforms have no real use cases. However, VeChain is among the very few projects dedicated to solving problems with the revolutionary blockchain technology.
Of late, VeChain's solution is seeing significant adoption and the firm has inked a number of partnership deals with some top players across various industries, including Grant Thornton, the University of Oxford, and more.
At press time, the price of VeChain (VET) is up by 11.52 percent, trading at $0.014096, with a market capitalization of $906.58 million, as seen on CoinMarketCap.