VeChain (VET) Launches "Green Business" Sustainability Solution for Enterprises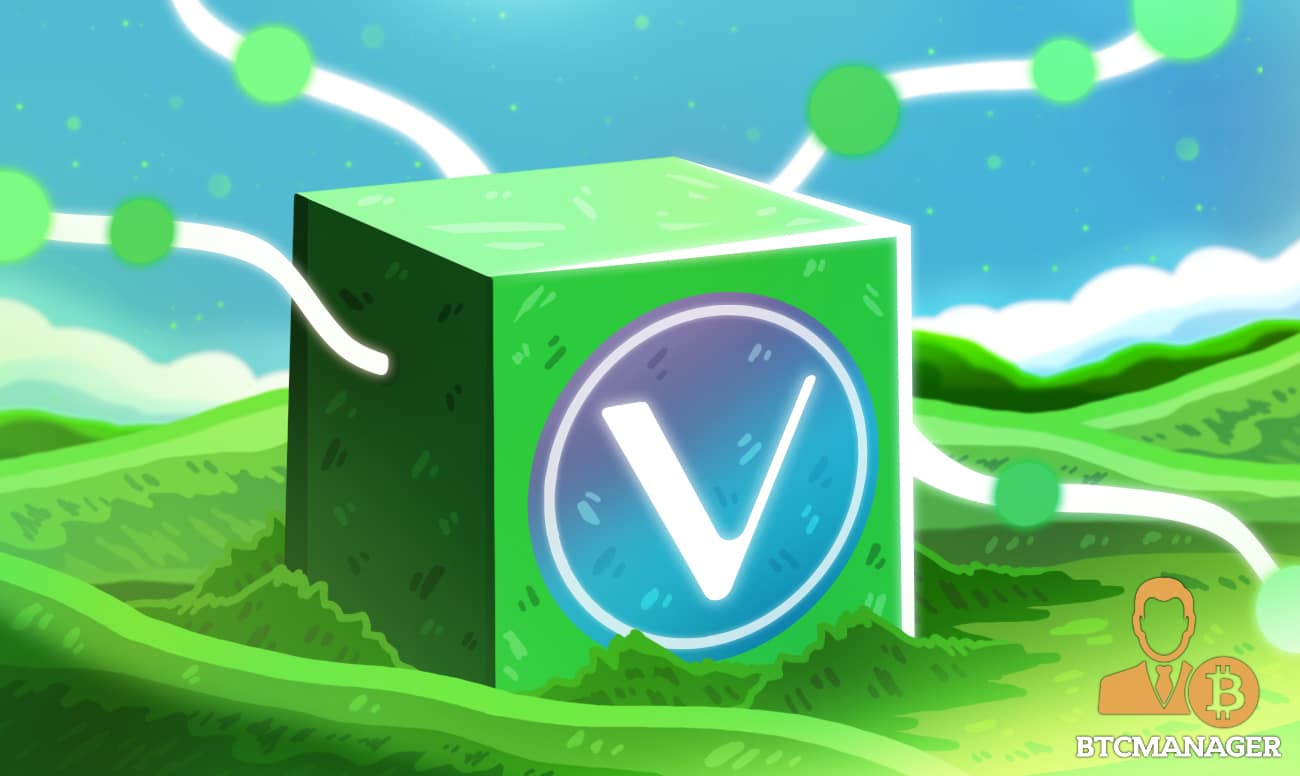 Vechain (VET) has announced the launch of a new blockchain-enabled Sustainability Solution designed to help businesses maintain practices that are eco-friendly, efficient, and transparent, according to a press release on August 21, 2020.
VeChain (VET) Promoting Sustainability
At a time when consumers are increasingly getting concerned about the sustainability practices adopted by product manufacturers and enterprises, VeChain (VET), a distributed ledger technology (DLT) project focused on supply chain management, has rolled out a new enterprise-focused blockchain solution for enhanced sustainability, green energy practices and more.
As stated in a VeChain (VET) press release, in a bid to satisfy the yearnings of consumers, leading brands such as Nike, Adidas, among others are now prioritizing sustainability in their product and marketing strategies, and its latest blockchain-powered Sustainability Solution is designed to make the task easier for businesses.
VeChain claims its blockchain-enabled Sustainability Solution is designed to help businesses formulate a "value-driven approach" which pays serious attention to integrating sustainable practices into their manufacturing and supply chain operations.
The VeChain Advantage 
The team has hinted that the new solution is built upon the VeChain Blockchain-as-a-Service (BaaS) platform, VeChain ToolChain, which offers enterprises a vast array of benefits including transparency and consistency of information, promoting trust and confidence between brands and consumers, among other benefits.
What's more, VeChain says its solution will enable businesses to significantly reduce the cost of "public reporting service for government regulation, sustainable rating service for green brand image and attestation service for responsible financing," as the solution makes it easier for them to gather accurate data concerning their sustainability initiatives across their supply chains and daily processes.
That's not all, VeChain has made it clear that companies that adopt its Blockchain-enabled Sustainability Solution will also have access to cutting-edge third-party services from its growing list of partners, including DNV GL, Grant Thornton and others.
VeChain's blockchain solution continues to gain traction in various industries across the global economy.
On August 7, 2020, BTCManager reported that VeChain has launched a new blockchain-based food safety solution which is designed to enhance traceability in the food supply chain.
On August 19, 2020, VeChain inked a strategic partnership deal with Travala.com, making the former's native VET altcoin an accepted payment method in the Travala ecosystem.
At press time, the price of VET is up by 2.78 percent, trading at $0.019020, with a market cap of $1.05 billion, as seen on CoinMarketCap.