VeChain (VET) Release Thor Blockchain V1.3.3 with Performance Improvement Updates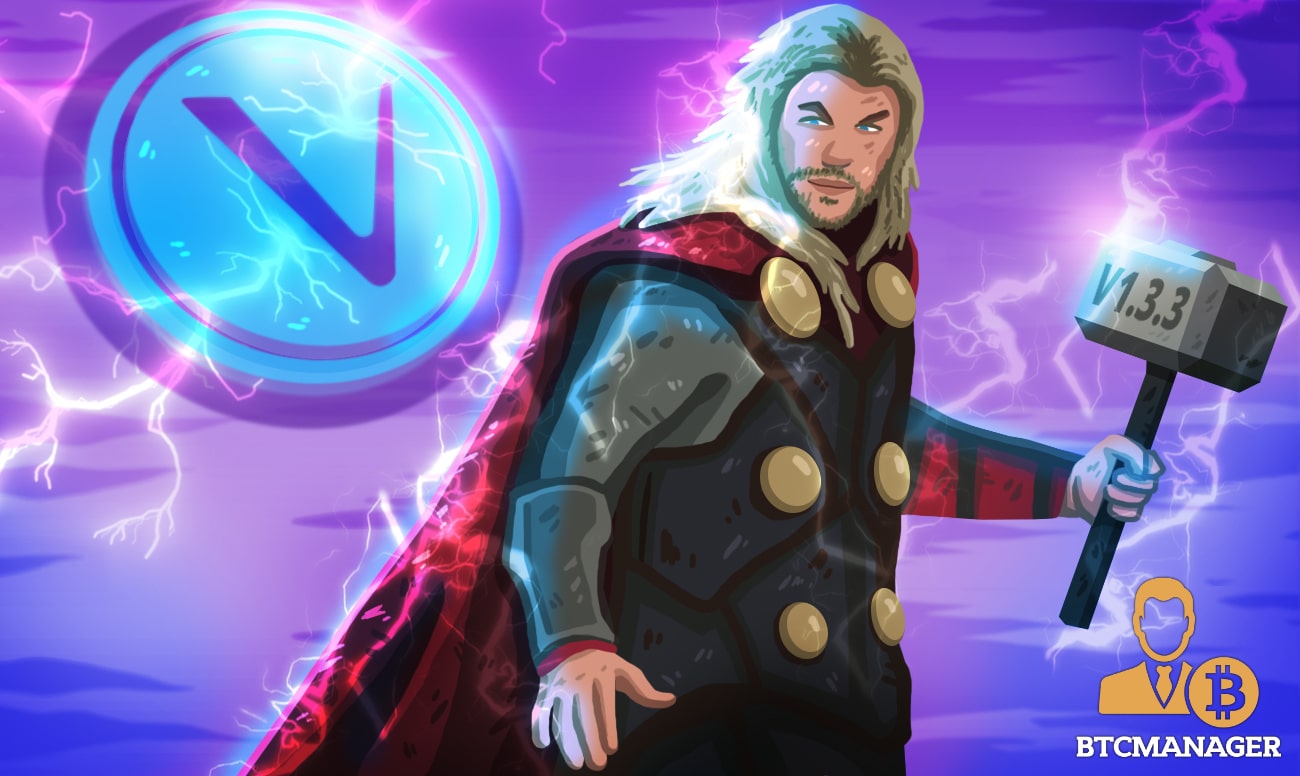 Singapore-based supply chain blockchain project VeChain on April 16, 2020, shared details on their Github page stating they had launched VeChain Thor V1.3.3 with new and robust updates to address some bottlenecks in the blockchain network's previous versions.
VeChain Release VeChain Thor V1.3.3
VeChain, a Singaporean distributed ledger technology-powered (DLT) project that aims to bring transparency to the opaque and fragmented global supply chain channels recently unveiled the launch of VeChain Thor V1.3.3.
Although the updates introduced in ThorV1.3.3 are only of maintenance nature, they promise to address and fix some of the issues that have, for long, bugged the VeChain blockchain. Among these, is the fix to tackle bugs encountered during the production of blocks on the blockchain.
The update brings a significant change to the network's customnet, as, according to details shared on Github, the VeChain customnet has been redesigned to accept bigint in hexadecimal string.
Essentially, the support for bigint in hexadecimal string will allow the blockchain network to support transactions that involve integer values larger than the range supported by the Number data type. Bigint allows programs to safely perform arithmetic operations on large integers, represent high-resolution timestamps, and use large integer IDs, among other things.
Further, the updated Thor blockchain will bring improvement to the solo in on-demand mode. Additionally, it also fixes a minor bug that, although not frequently, forces the master node to ignore the better block when it receives two or more blocks with the same number almost at the same time.
Finally, the update also catapults the current API version of the Thor blockchain to V1.3.2 which significantly improves the application that accesses the data on the Thor network.
One Milestone at a Time
VeChain has cemented itself as one of the more promising blockchain projects out there with a plethora of potential real-life use-cases. The project has played an instrumental role in bringing supply chain management and DLT together to develop cutting-edge solutions that address issues currently plagueing the supply chain space.
BTCManager reported on April 8, 2020, that VeChain had partnered with a U.S.-based startup to verify the authentication of 200K KN95 masks to aid the global fight against the novel coronavirus.