VeChain (VET) Partners U.S. Startup to Verify Authenticity of 200K KN95 Masks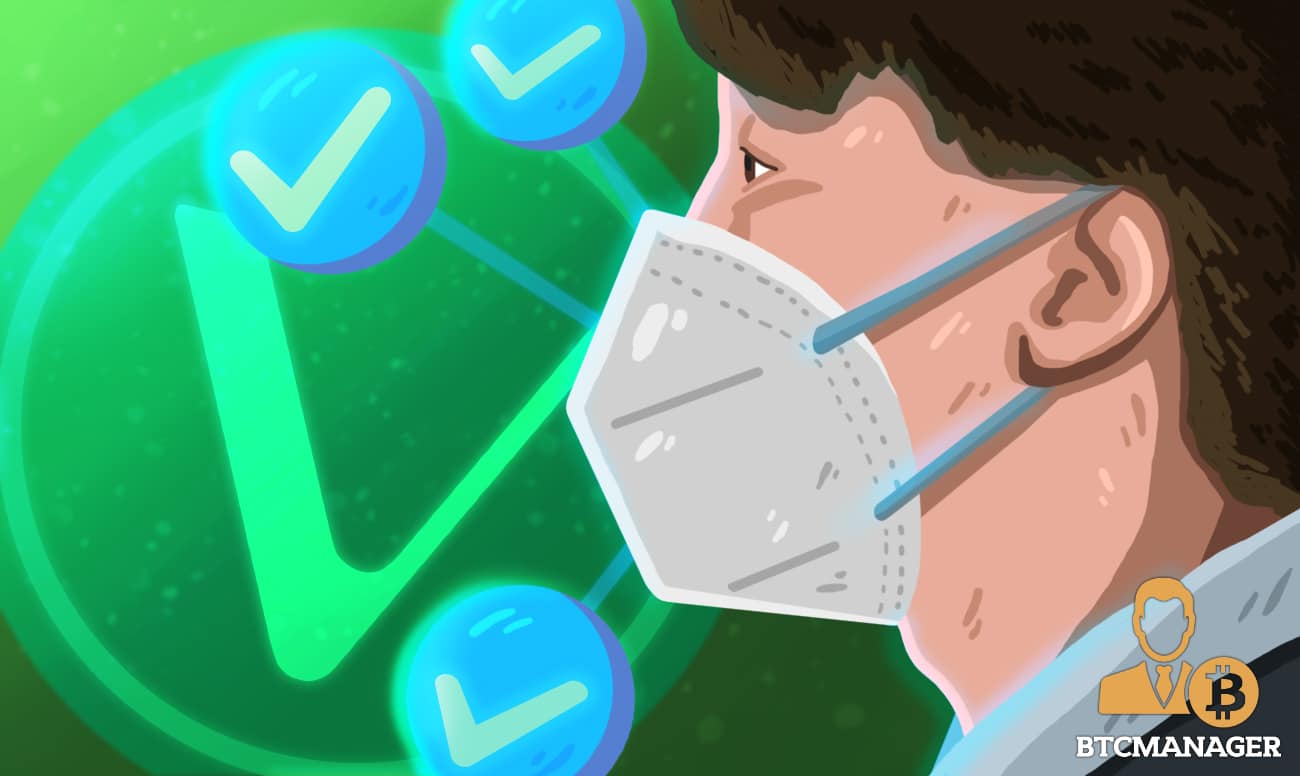 Real Items, an online marketplace focused on promoting supply chain transparency and consumer protection with VeChain's (VET) blockchain technology, has announced that it is collaborating with Tricol Group, makers of protective masks, to integrate VeChain NFT into over 200,000 KN95 masks to enable buyers to prove its origin and authenticity, according to reports on April 8, 2020.
Real Items Puts 200K+ KN95 Masks on the Blockchain 
At a time when the world is gradually winning the battle against the COVID-19 Pandemic, with 303,736 patients already recovered from the disease, out of the total 1,436,841 reported cases so far, United States-based firm, Real Items and China's Tricol Group have joined forces to make things even better for the world.
As stated in a tweet by Real Items, Tricol Group currently has the capacity to produce more than 200,000 KN95 masks per day and all orders made through its partner firms as well as on realitems.io, the official marketplace of Real Items, will come with a VeChain NFT to make it possible for buyers to verify the authenticity of the product.
Real Items tweeted:
The next REAL ITEMS verified are KN95 masks from Tricol Group. Capacity to make 200,000+ masks per day, All orders made through https://t.co/5PFrDDObQ6 and our partners will have a #VeChain NFT for product authenticity on each box. #coronavirus #KN95 #kn95mask #cdctips pic.twitter.com/HRUxJ8BEJW

— Real Items Ⓥ (@itemsdapp) April 3, 2020
For those who are unaware, the VeChain Non-Fungible Token (NFT) Standard was proposed by the VeChain Foundation in 2019 to enable the VeChain network to provide basic functionality for NFTs within smart contracts.
NFTs are irreplaceable and impossible to swap. NFTs can be used to embed unique data such as information about product ownership and more.
What's more, Roger Lee, a health executive at Dossier Health, U.S., took to Twitter to reveal that the Real Times authentic respirators have already gotten the nod of the Food and Drug Association (FDA).
What's more, Real Items has made it clear that its authentic KN95 masks are equivalent to N95 respirators and users will be able to trace its entire origin via blockchain digital certificates.
Real Items tweeted:
We are shipping #KN95 #Respirators = Equivalent #N95
100% Verifiable Authenticity with #blockchain digital certificates to prove origin. Shipping worldwide 7-10 days
400,000 masks per day capacity from Tricol Group#Covid_19 @Trevornoah @nyccovidcare #VEThttps://t.co/pVUzUcw3Fp pic.twitter.com/4yv4d55fj9

— Real Items Ⓥ (@itemsdapp) April 5, 2020
Since the launch of the VeChain Thor mainnet in 2018, the project has seen a significant level of adoption.
On April 7, 2020, leading South Korean bitcoin trading venue announced that it has added support for the $VET/KRW fiat trading pair, making it possible for users to buy VeChain with local currency and vice versa.
At press time, VeChain native VET token is trading a $0.003874, with a market cap of $214.81 million as seen on CoinMarketCap.