VeChain (VET) Adopted by U.S. Health Firm to Tackle Supplements Counterfeiting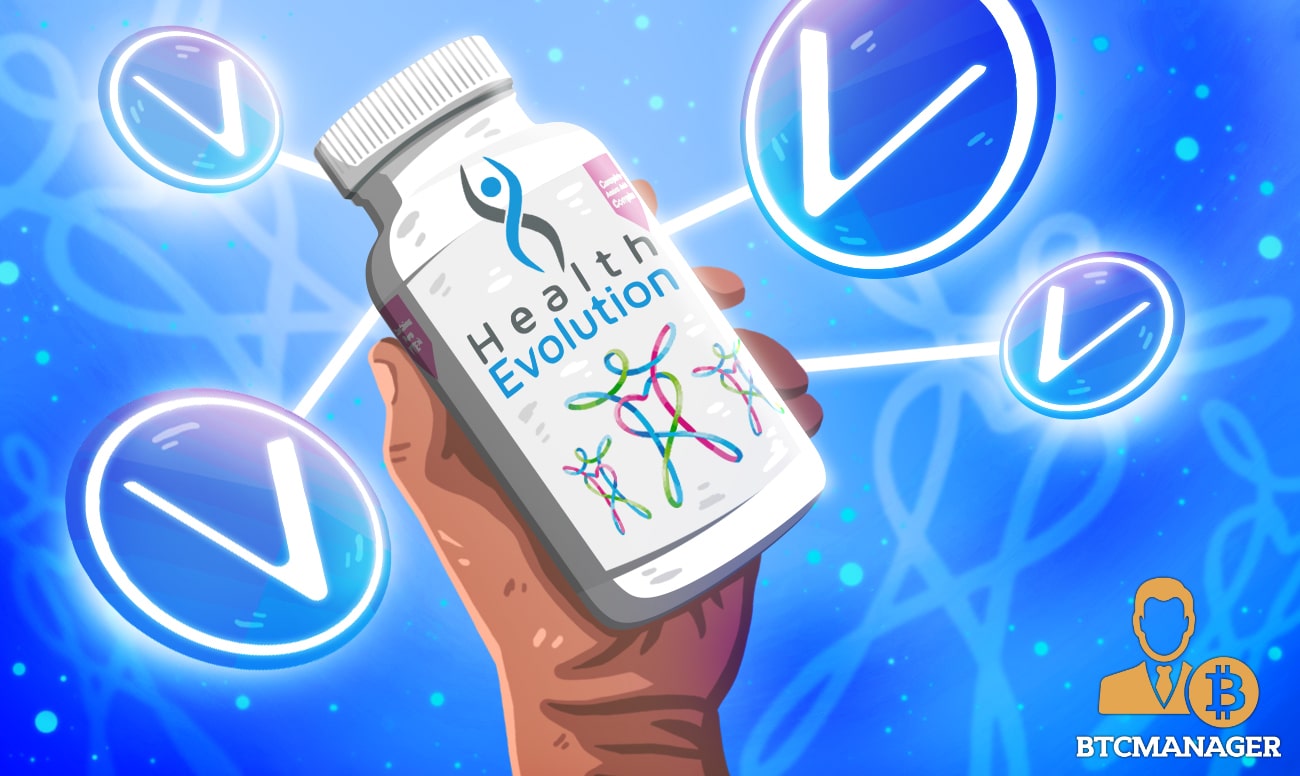 The VeChain (VET) blockchain project has been adopted by leading United States-based supplements manufacturer, Health Evolution. The firm aims to use VeChain's proven distributed ledger technology (DLT) solutions to tackle the issue of counterfeiting, according to a press release on November 2, 2020.
Eradicating Supplements Counterfeiting with VeChain 
According to the Food Drug Association (FDA), dietary supplements are regulated as food, not drugs, and as such a good number of bad actors take advantage of this system to include potentially harmful ingredients in their supplements. In 2011 alone, the FDA discovered more than 300 fraudulent supplements containing hidden or deceptively labeled ingredients. 
In a bid to completely eradicate the menace of supplements counterfeiting and make it easier for consumers to verify the authenticity of these products, Health Revolution, a Nevada-based company that claims to be a specialist young tissue extract (YTE) stem cell and Cortisol manager, is integrating blockchain technology into its processes via VeChain (VET).
While more than 170 million Americans use dietary supplements, the New York State attorney general's office and health professionals have revealed that a good number of supplements users are victims of supplement fraud.
VeChain (VET) to the Rescue 
With the adoption of VeChain's cutting-edge blockchain technology, Health Evolution is looking to foster transparency in the $124 billion health supplements industry, and arm its consumers with the tool needed to verify the authenticity of the ingredients in their supplements.
Specifically, the team has hinted that its $368,500 worth of clinically proven ingredients used in the manufacturing of the AminoSerene supplement will be verified by Real Items on the VeChain distributed ledger.
Consumers will be able to get important information concerning the entire life cycle of their supplements including its origin, authenticity, quantity and effectiveness, by simply scanning a QR code embedded in each product they purchase.
Commencing on the project, Angela Wright MBE, Co-founder and Research Coordinator at Health evolution said:
"The rare Norwegian ingredient we use has been subject to counterfeit in the past by other manufacturers. Supplement fraud is widespread. Now we are at the forefront of providing consumer protection in the $124 billion dollar supplement industry. The new AminoSerene Advanced formula comes with immutable proof of ingredients, from supplier through manufacture, distribution and sale to doctors and other consumers worldwide."
In related news, VeChain (VET) has seen significant adoption across various industries across the globe in recent times.
Last October, BTCManager reported that the Shanghai Renji Hospital has chosen VeChain as its blockchain technology partner for its intelligent tumour centre.