VeChainThor (VET) Achieves 10 Million Blocks Mainnet Milestone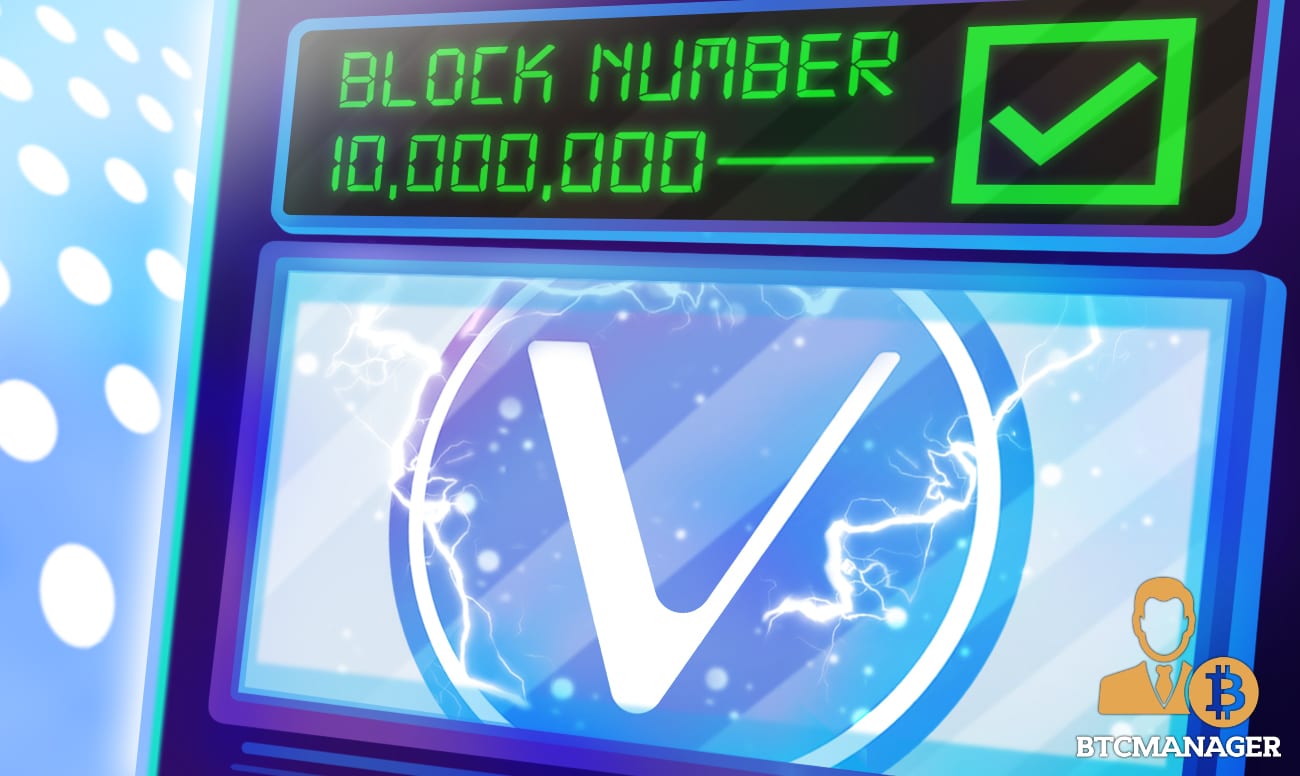 VeChainThor (VET) blockchain has successfully surpassed the 10 million blocks mark without experiencing any form of network glitch since its mainnet launch in June 2018. The VeChain Foundation says the milestone is a clear testament to the public blockchain's scalability, security, and rock-solid stability, according to a tweet on September 1, 2021. 
VeChain (VET) Mainnet Surpasses 10 Million Blocks
VeChainThor (VET), a  blockchain project that claims to be focused on helping users to solve real-world economic problems, has reached another significant feat in its existence, as the VeChain Foundation has announced that it has now surpassed the 10 million blocks mark.
While VeChain's 10 million blocks milestone seems like a piece of cake when compared to that of established blockchains like Bitcoin and Ethereum, the Foundation says the achievement is a testament to the network's stability, scalability, and security over the years.
"Today, the VeChainThor mainnet has just reached 10,000,000 blocks without downtime – a major milestone that is testament to our public blockchain's scalability, security, and rock-solid stability," tweeted the team.
VeChain Seeing Serious Enterprise Adoption
It's worth noting that numerous blockchain projects are launched almost on a daily basis, with a good number of them failing to survive in the highly competitive distributed ledger technology ecosystem due to a lack of real use cases, hacks, and other challenges.
According to Coinopsy, a platform that keeps a record of failed blockchain projects and cryptocurrencies, there are now more than 2,225 dead networks in the DLT ecosystem.
VeChain, on the other hand, has maintained steady and consistent growth since its launch, attracting a vast array of highly reputable businesses in the real world, including Walmart China, which has been using VeChainThor since 2019.
It's noteworthy that VeChain has also seen significant adoption from a good number of decentralized applications (dApps) developers and even some governments in recent times.
As reported by BTCManager in July 2019, VeChain inked a deal with the government of San Marino for the creation of the  San Marino Low carbon ecosystem powered by VeChainThor. Last July, San Marino also used VeChain for its COVID-19 green passport system.
Despite its sterling performance so far, the VeChain team has made it clear that this is just the beginning of a great journey ahead, as it plans to roll out more infrastructure upgrades, including its POA 2.0 update, as well as significant partnerships in the coming months.
At press time, the price of VeChain (VET) is up by 19.25 percent in the past seven days, trading around $0.14, according to CoinMarketCap.