Victims of Crypto Crimes Demand $10 Billion Compensation from the EU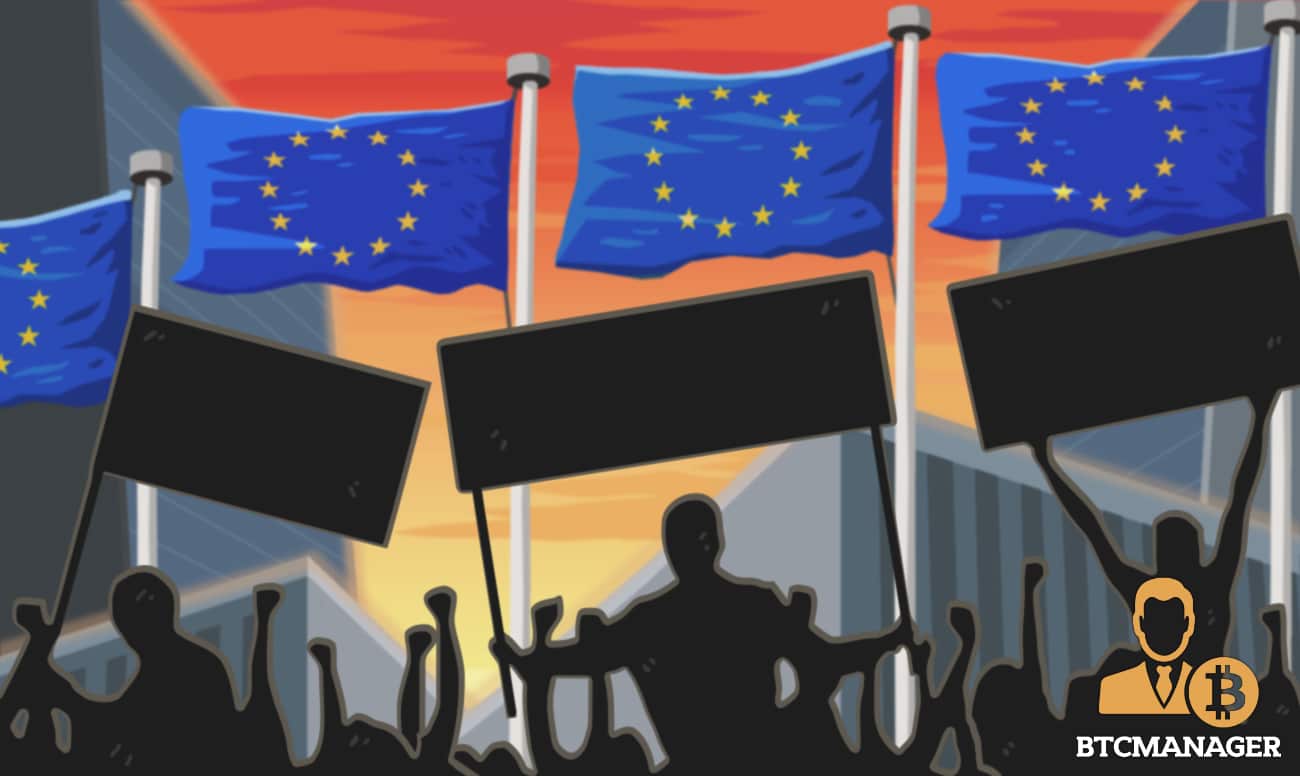 Victims of cryptocurrency frauds and scams from over 30 countries have filed a joint lawsuit under Dr. Jonathan Levy of Berlad Graham LLP. The cumulative loss for all parties amounts to $16.8 million, yet the primary claim is a $10 billion compensation fund for victims of such attacks, as reported by Micky, June 4, 2019.
Wealth Transfer and Jurisdiction
Whether this case has merit or not is a debate for lawyers, but the substance of it alone appears questionable. As an unregulated asset, governments have warned that cryptocurrencies could be too complicated for certain investors and may not have adequate legislative backing.
The EU's estimate claims over seven billion Euros worth of criminal activity is taking place in the region. This is the most significant transfer of wealth via illegal activity since Nazi loots in the 1940s.
The plaintiffs also claim that this amount is being funneled out of consumer savings and retirement accounts to fund criminal activity. More to the point, they believe that this case's proper jurisdiction is the EU.
While several members of the group are from countries outside the EU, Levy believes the region's anti-money laundering regulation solidifies his claim that the Union is the correct jurisdiction to pursue this case.
Additionally, Levy claims most Bitcoin full nodes are run by European citizens, bringing the citizens under the EU's legislative power. Even though a government can not control Bitcoin, the human beings who run the node certainly can.
Hammering down Regulation
While it is crucial to make sure things fall within the lines of the law, it seems shallow to ask a government to compensate victims of cybercrime.
The Bitcoin buzz has induced an unseen degree of FOMO, bringing in money from people who aren't even sure what they're investing in.
The people who turned massive profits in this space are those that researched Bitcoin and were fascinated by its principles since its inception. Ultimately, the above group of investors claims they lost money through Ponzi schemes, cryptocurrency mixing services, and criminal run exchanges.
Like so many others in this space, this is simply a case of euphoric investors with their eyes firmly planted on exponential gains, disregarding all potential consequences.