Visa to Test Blockchain-Based Interbank Payments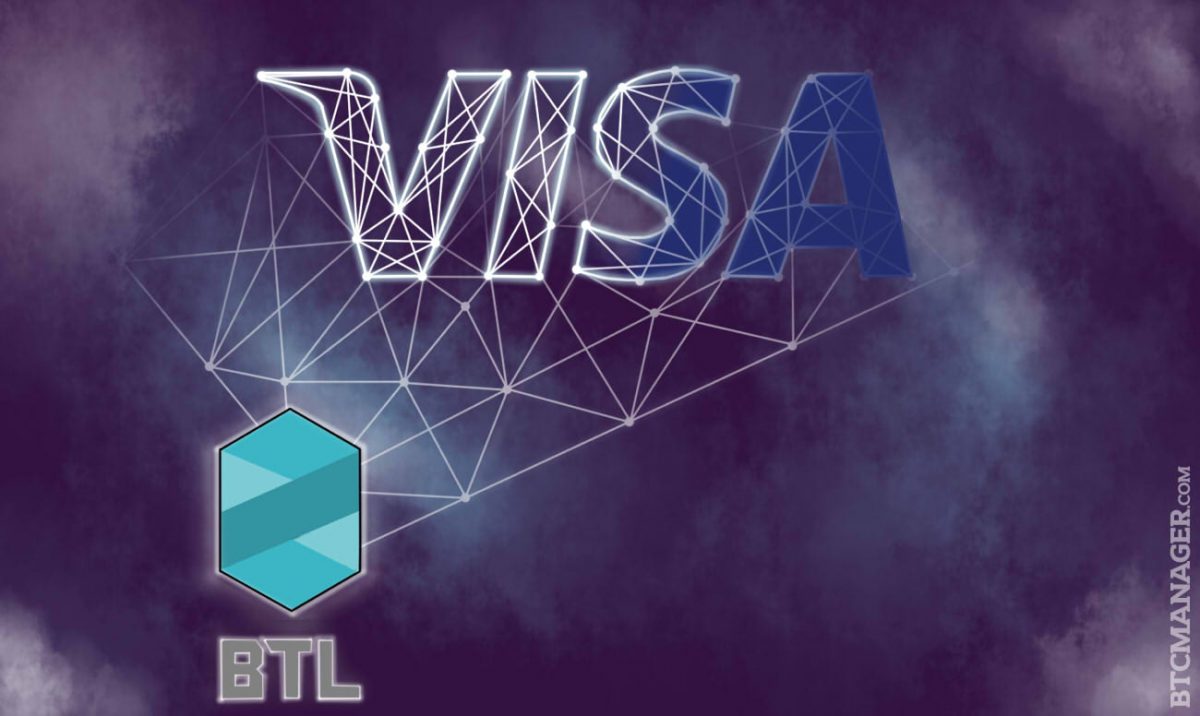 Visa, an American multinational financial services corporation and the world's largest credit card company, has secured a strategic partnership with blockchain solutions provider BTL Group, to build a blockchain-based interbank payment settlement system.
BTL Group is the development team behind Interbit, an Ethereum blockchain-based payment and smart contract platform widely utilized by major financial institutions and banks. The company is focused on the development and distribution of blockchain-based systems built to handle international cross-border payments securely and more efficiently. BTL Groups's share price jumped to an all-time high on the positive news.
Utilizing the payment and decentralized settlement infrastructure of BTL Group, Visa will pilot test international transfers of money in the blockchain network with its lenders and customers over the next 100 days. The organization will particularly exploit the blockchain technology's ability to reduce cost, settlement time, credit risk, and optimize transactions between banks and other financial institutions.
Visa Europe Collab has also begun to search for other partners to join the project between Visa and BTL Group. The company's international innovation hub is looking for a limited number of European banks to utilize the BTL Group's Interbit system to explore blockchain-based bank-to-bank transactions using multiple currencies.
"We're now inviting a small number of European banks to participate in the project alongside us and BTL," stated Visa Europe Collab co-founder and innovation partner Hendrik Kleinsmiede.
"Participating banks will be able to connect to the network and send funds to other banks in the network across multiple currencies. We'll work closely together on the development and implementation of the PoC, ensuring that all participants come away with new knowledge and insight into the role that the blockchain could play in interbank settlements in the future," he added.
While it is still unclear whether Visa will partner with major European banks to test its blockchain-based payment network, Kleinsmiede states that the organization will be the first in the industry to develop a fully compliant fast and low-cost interbank payment and settlement service.
Depending on the regulatory frameworks of each European country, Visa will embed a wide range of local network policies and rules to ensure that the participating banks and users are compliant with regional regulations.
Visa and its innovation hub will collaborate with BTL Group and other experts in the field to test the efficiency of the blockchain technology in dealing with large sums of money, potentially billions of dollars on a daily basis.
According to an in-depth analysis of Visa published by Forbes, the financial corporation's payment volume grew by 11 percent in 2015, recording a staggering US$1.2 trillion on a dollar basis. If Visa could create a blockchain network to handle even a portion of their transaction volume, the organization could potentially save tens of millions of dollars in processing and transaction fees.
However, one major limitation of the Visa blockchain network is, since it is fully compliant with regional regulations, it will need network administrators to conduct financial operations like refunding or redirecting payments to customers or banks in the network.
That means Visa will attempt to create a permissioned blockchain in which some network administrators will have control over several core components of their network. The utilization of a permissioned blockchain will inevitably lead to serious security issues in the future if the organization fails to support its blockchain network with adequate mining and computing power.