Vitalik Buterin prefers Coinbase over other exchanges, analysis shows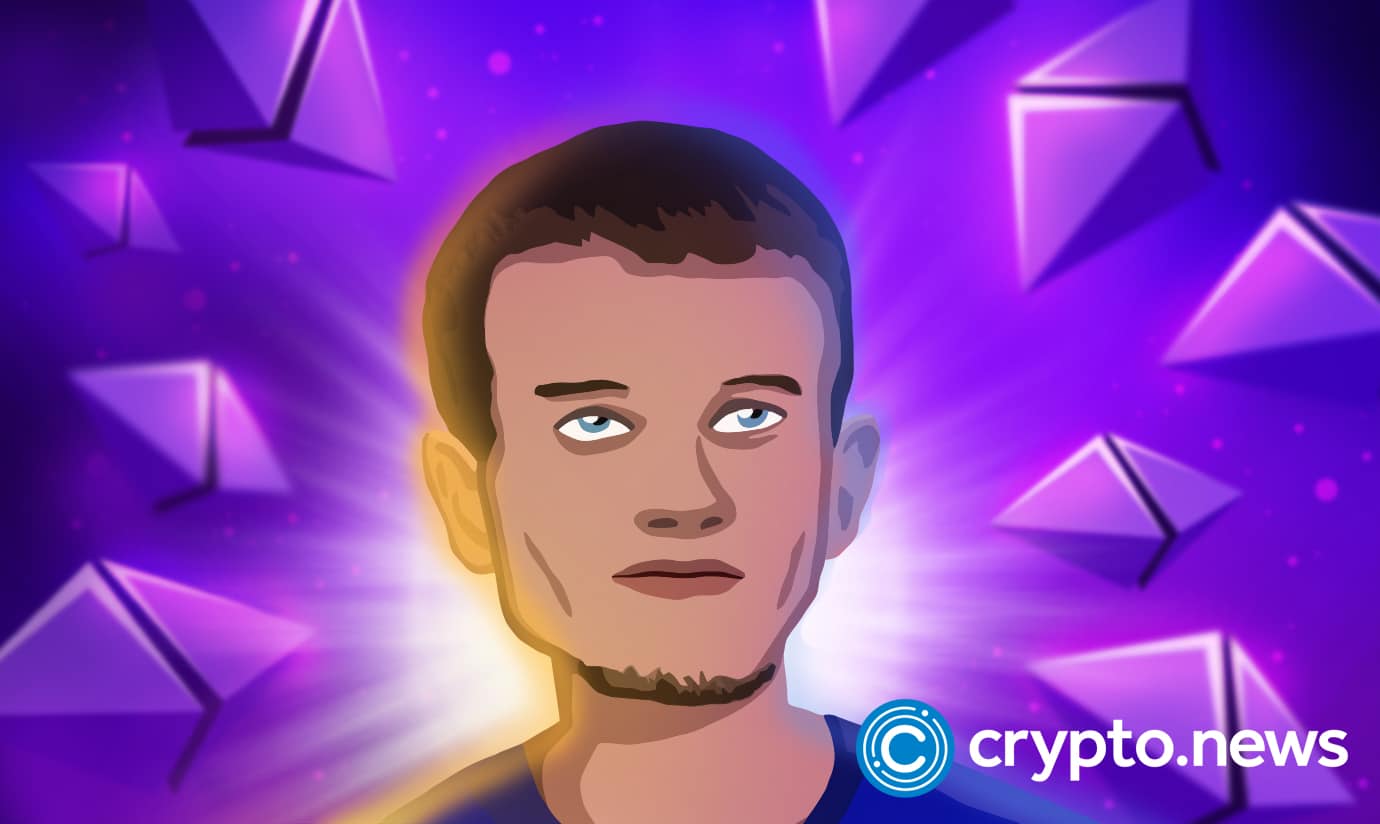 Ethereum (ETH) co-founder Vitalik Buterin almost exclusively deposits to Coinbase, sending orders of magnitude less to other crypto exchanges.
Buterin deposited $1.08 billion to centralized crypto exchanges from his wallets since late 2015, according to Arkham Intelligence data. $1.06 billion, or 99% of those transactions, was directed to US-based publicly-traded cryptocurrency exchange Coinbase.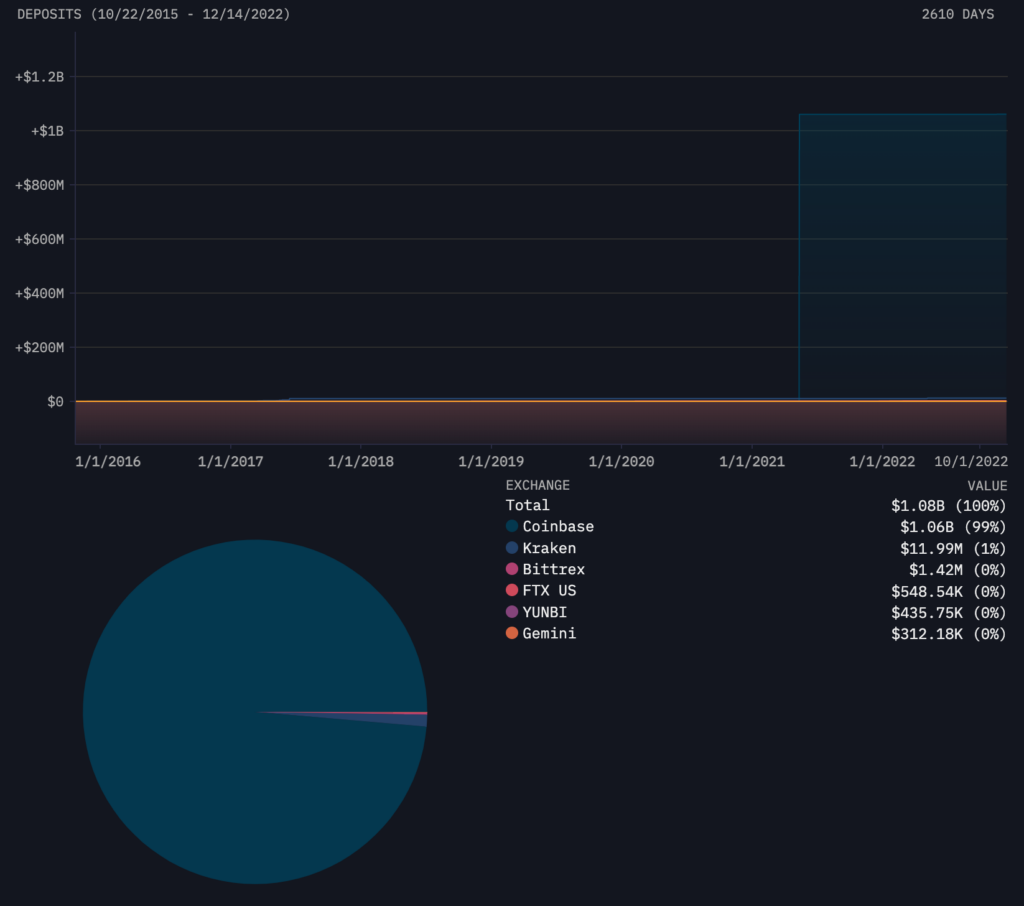 This data includes all exchange deposits from Buterin's known addresses, but it does not subtract withdrawals. In other words, the amount derived from Arkham Intelligence is not Buterin's current exchange balance. On-chain data based on his known addresses shows that his holdings are currently worth just short of $326 million, with $322 million worth in ethereum.
Decentralization vs centralization: crypto's biggest battle
In 2018, Buterin famously said centralized exchanges should "go burn in hell." At first, this statement may be incompatible with his reliance on those services. However, their convenience when dealing with fiat currency on and off ramping may have led to them becoming a necessary evil.
At the time, Buterin raised the issue of centralization in the crypto space and how many in the sector were forgetting that decentralization is crucial. He pointed out that in 2013 Bitcoin (BTC) mining pool GHash ended up operating 51% of the coin's hashrate, and everybody "freaked out." Later it was happening again with Bitmain's mining pool and people weren't talking much about that, according to Buterin.
Discussing crypto user authentication, Buterin suggested some solutions for asset access recovery and multi-key schemes. He said that "if all fails, we'll all use Coinbase — that'll be less fun," concluding:
"I definitely hope centralized exchanges go burn in hell as much as possible."

Vitalik Buterin, Ethereum founder
Still, Buterin highlighted that centralized exchanges serve as an interface to connect the crypto world with traditional finance, as the fiat world only had centralized gateways. It leads us to a necessary evil interpretation of his stance on crypto exchanges.
This is further highlighted by Buterin's numerous transactions to exchanges worth well over $10 billion, whereas returning transactions are only worth a small fraction of that money. The chart below shows the 1,000 highest-value transactions he sent to various crypto exchanges' deposit addresses for a total value exceeding ten billion.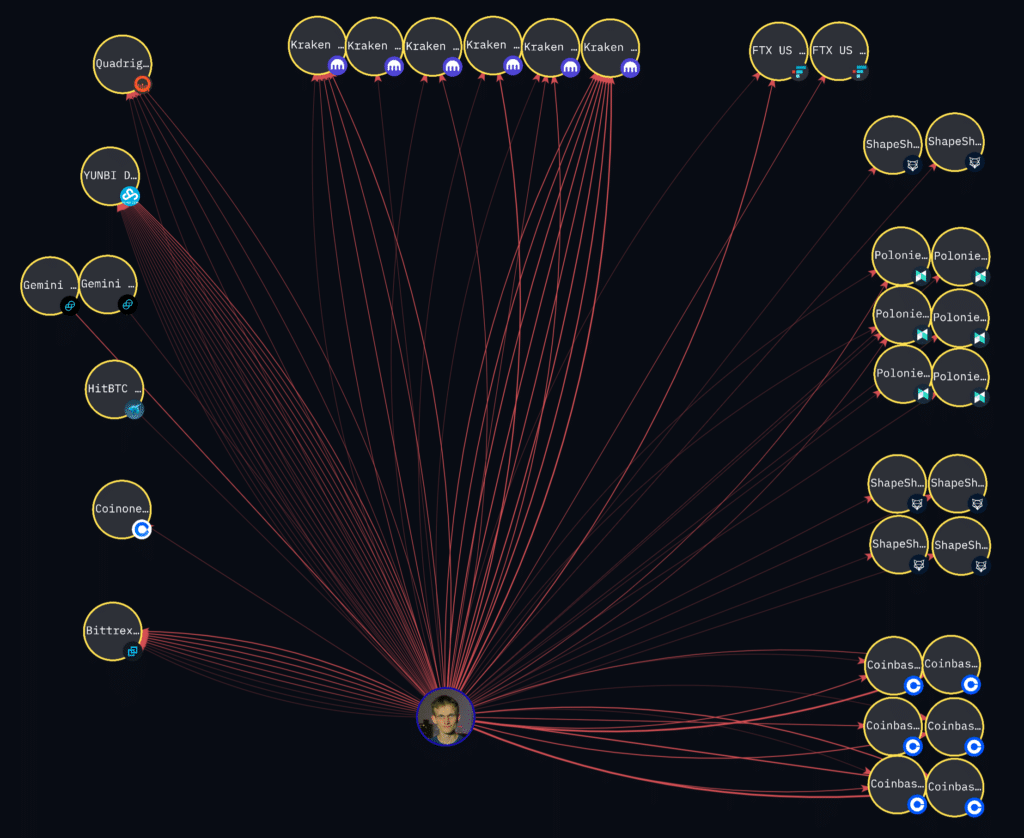 While analyzing Buterin's incoming transactions from crypto exchanges, we can see that the resulting 53 transactions have a combined value of under $6 billion. It implies that those platforms are mainly used to access fiat money and exchange assets unavailable via decentralized means.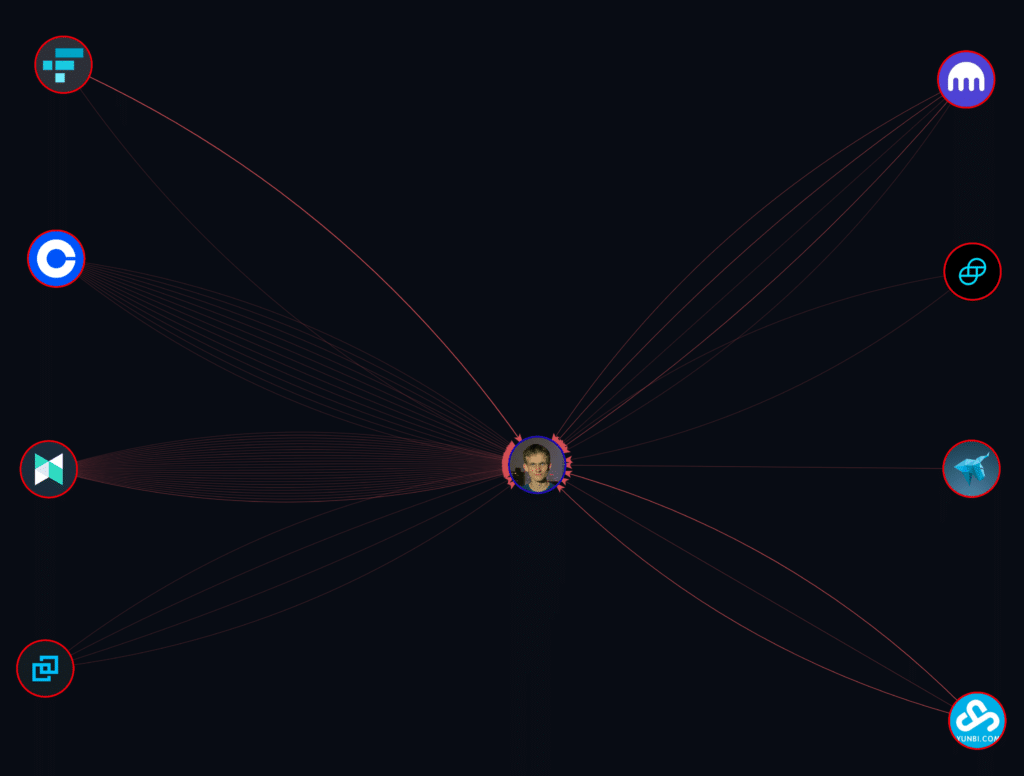 The most glaring example is the transactions from Coinbase to Buterin's wallet. While he deposited billions to this platform through many transactions, he only ever received back under $79 worth of crypto from the platform in just 11 transactions.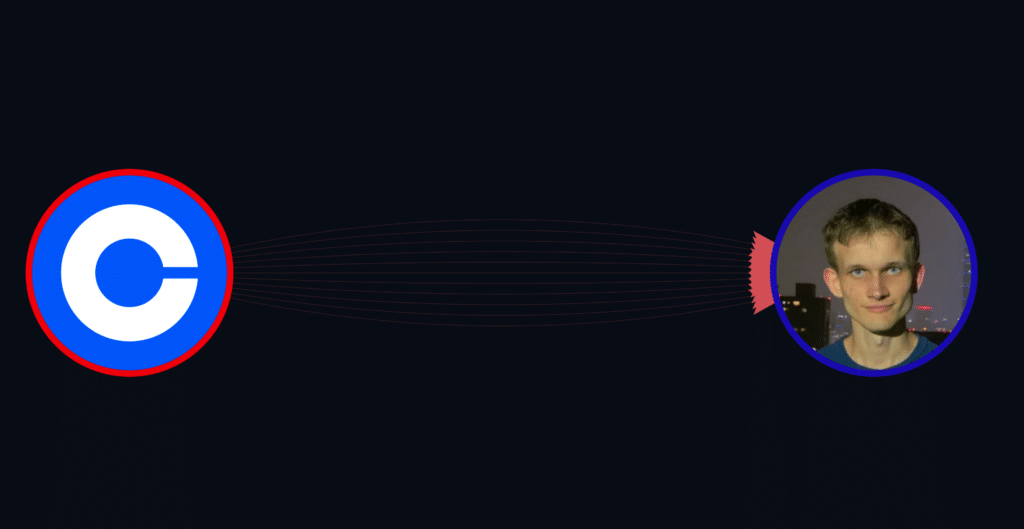 This further suggests that he used other platforms that support more cryptocurrencies to exchange lesser-supported tokens. However, per Arkham Intelligence, Coinbase served nearly exclusively as an off-chain gateway. It also explains why other exchanges had more transactions directed to Buterin since they also worked as exchanges, not only fiat on-ramps. This idea is further cemented by the fact that Buterin sent a lower number of transactions to Coinbase. Still, those ended up being worth significantly more than those sent to competitors.
The report follows Changpeng Zhao, the CEO of crypto exchange Binance, who recently showed quite the opposite point of view. According to him, self-custody is an improper solution for the near totality of crypto users since he believes that 99% of them would end up losing money and that keeping coins on crypto exchanges would be safer in this case.