Voyager Cryptocurrency Investors May Never Get Full Crypto Refunds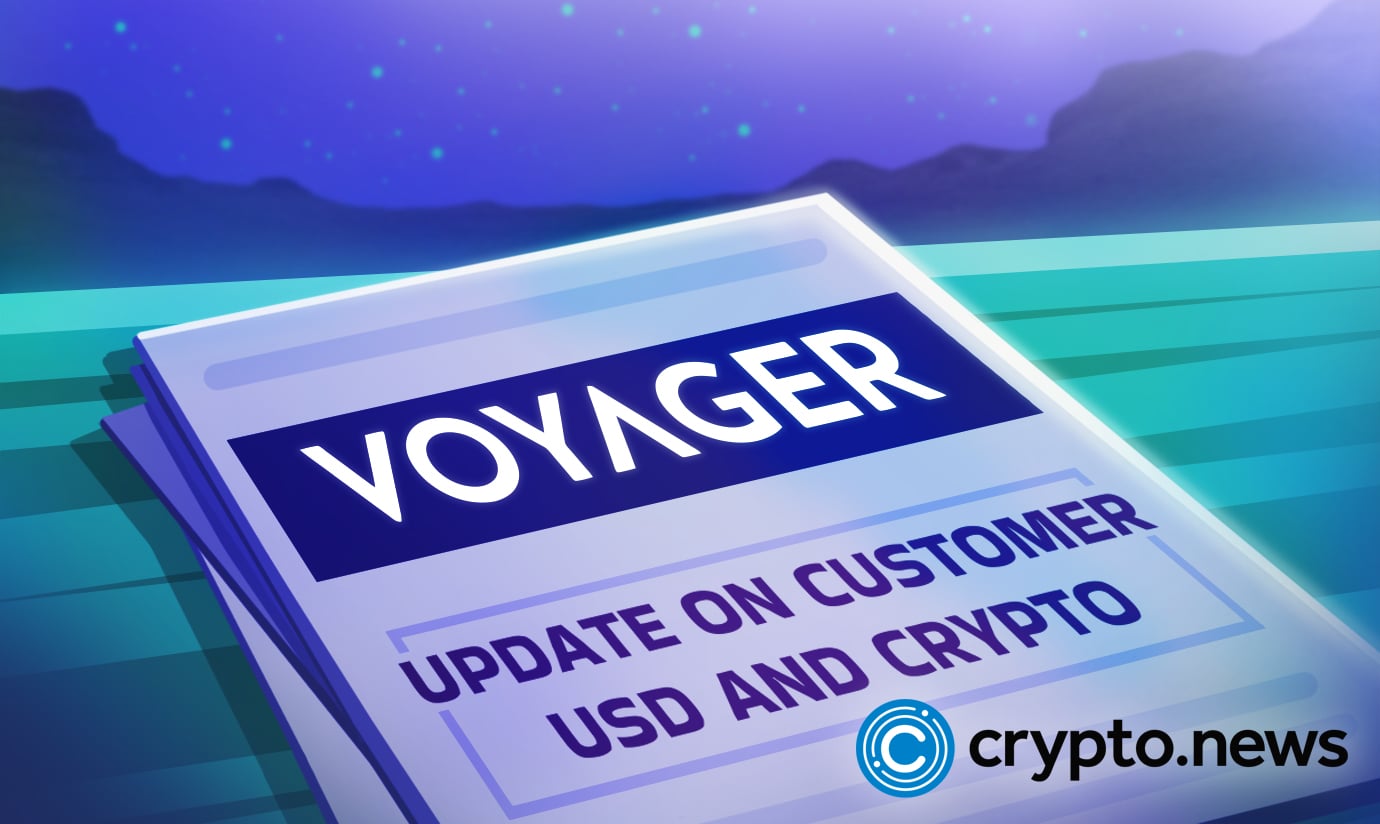 Voyager has revealed via its July 11, 2022 blog post that it still doesn't know exactly how to reimburse its crypto investors, while also reaffirming that its customers' USD deposits would be returned in full, after the completion of a 'reconciliation and fraud prevention process.'
Gone Forever?
If there's any lesson the crypto winter of 2022 has taught investors, it's the importance of investing in only centralized platforms that have a robust crypto insurance policy that guarantees total reimbursement of users when the unthinkable happens.
In other words, if you must put your hard-earned crypto on a centralized exchange or broker, ensure it's one that offers some assurances on funds security – think Binance, Nexo, and a few others.
Voyager, the embattled United States-based cryptocurrency broker, and lender that filed for bankruptcy have once again made it clear that only customers' USD deposits will be fully refunded on completion of a 'reconciliation and fraud prevention process,', as its banking partner is Federal Deposit Insurance Corporation (FDIC)-insured.
However, the same cannot be said of customers' crypto investments, as the company has hinted that it currently holds roughly $1.3 billion worth of crypto assets, plus a $650 million claim against the now-bankrupt Three Arrows Capital (3AC), and investors will:
"Receive a combination of the following with the ability to select the proportion of crypto and common equity they receive, subject to certain maximum thresholds: pro-rata share of crypto; pro-rata share of proceeds from 3AC recovery; pro-rata share of common shares in the newly reorganized company and pro-rata share of existing Voyager tokens."
Plans Subject to Change
Notably, Voyager has made it clear in its update that nothing is set in stone, as its restructuring plan is still subject to change, and the exact amounts that its investors will receive is solely dependent on the outcome of its restructuring process and the recovery of the $650 million owed by 3AC.
Voyager crypto investors may be in for a very rough ride indeed, as a report recently published by Bloomberg, has revealed that Kyle Davies and Zhu Su, the founders of Three Arrows Capital are not cooperating with Teneo, the firm in charge of the liquidation proceedings of the company. And their whereabouts remain unknown.
The liquidators are now seeking authorization from a U.S. judge to subpoena Davies, Zhu, and all other entities affiliated with 3AC to prevent the potential misappropriation of the company's assets.
"Here, that risk is heightened because a substantial portion of the Debtor's assets is comprised of cash and digital assets, such as crypto and non-fungible tokens (NFTs), that are readily transferable," declared the lawyers.
Earlier in July, reports emerged that the FDIC had launched a probe into Voyager's claims of being insured by the agency, whereas it's the firm's funds that are held at the Metropolitan Commercial Bank (MCB), an entity under the FDIC umbrella, that is protected (up to $250k per account).