Voyager Digital Seeks Bankruptcy Protection as ETH and BTC Struggle to Remain Afloat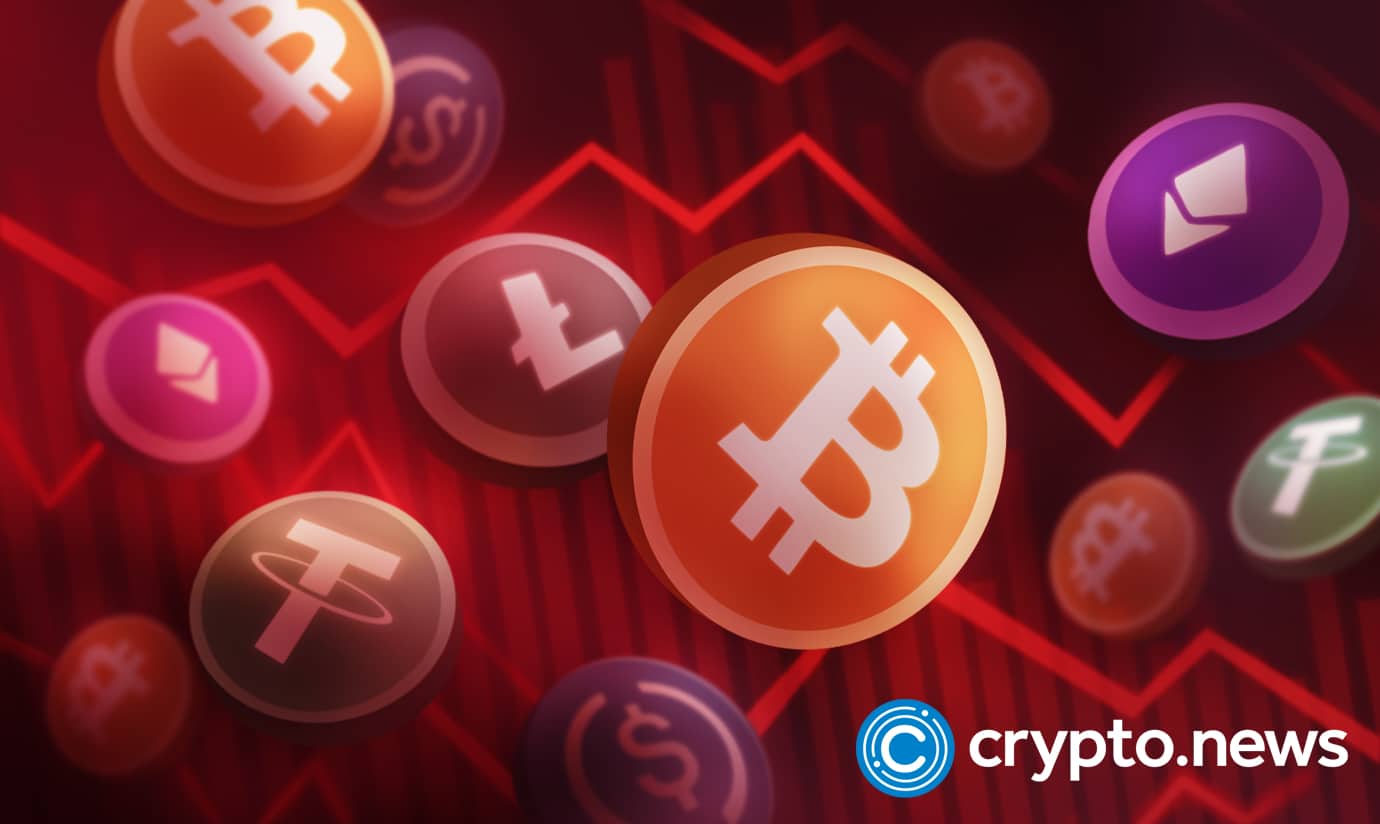 Due to the recent market volatility and the sudden collapse of Three Arrows Capital, a prominent crypto broker, Voyager Digital, filed for bankruptcy protection on Monday. The company, based in the U.S., said it had around $1 billion to $10 billion in assets. Its two affiliates also filed for bankruptcy protection.
Voyager Files for Bankruptcy
In a filing with the Securities and Exchange Commission, Voyager Digital revealed that it owes about $75 million to Sam Bankman-Fried's Alameda Research and almost $1 million to Google. The company did not identify the other firms that it owes money.
"Voyager's platform was built to empower investors by providing access to crypto asset trading with simplicity, speed, liquidity, and transparency. While I strongly believe in this future, the prolonged volatility and contagion in the crypto markets over the past few months, and the default of Three Arrows Capital on a loan from the company's subsidiary, Voyager Digital, LLC, require us to take deliberate and decisive action now," wrote Stephen Ehrlich, chief executive of Voyager, in a press release.
"The chapter 11 process provides an efficient and equitable mechanism to maximize recovery," he added.
Three Arrows Capital, a prominent crypto-focused fund, filed for bankruptcy last week. According to Voyager, it owed the company over $600 million. Kyle Davies and Zhu Su, who worked at Credit Suisse, founded the fund. It managed about $10 billion in assets.
Several companies owed money by 3AC, including BlockFi, had to scramble to keep their operations running after the hedge fund collapsed. FTX agreed to buy the company for around $250 million.
"Voyager is actively pursuing all available remedies for recovery from 3AC, including through the court-supervised processes in the British Virgin Islands and New York," Voyager said in the press release.
As a result of the news, Voyager's shares and token value plummeted to new lows. "During the reorganization, we'll maintain operations. We intend to use certain customer programs without disruption. Trading, deposits, withdrawals and loyalty rewards on the Voyager platform remain temporarily suspended," Ehrlich said in a tweet.
Ethereum Trades Flat; Bitcoin Straddles Support
The price of Bitcoin continued to trade between US$20,000 and US$19,820 during the early hours of Wednesday. It then started to decline, dropping to US$1,128 by the end of the day. Ethereum also fell, dropping to US$1,128 by the end of the day.
The total market capitalization of all cryptocurrencies is currently at US$903.48 billion, a 1.18% decrease from the previous day. Despite this, trading volumes have increased by 16.44%. In the altcoin space, DeFi token performance has been positive.
In the stablecoin exchange space, the companies known as Convex Finance and Compound Finance were up by 15.4% and 8.78%, respectively. Compound Finance, on the other hand, was the day's biggest loser, losing 6.1%.
Another notable decliner was Axie Infinity, recovering from the massive hack in March. It lost 5.77%, while Terra Classic USD, which used to be one of the top three stablecoins, fell by 4.85%. eCash, another Bitcoin offshoot, also experienced strong performance. Its XEC payment token was up by 6.46%.
According to Stephen Ehrlich, the chief executive officer of Voyager Digital, the company's bankruptcy filing was the best way to protect its assets and maximize the value of its customers. Celsius, another struggling crypto lender, is reportedly set to pay off the remaining US$200 million of its loan. However, its users have yet to withdraw their deposits.