Walken Move-to-Earn Metaverse Unveils New Roadmap and In-Game Economy Statistics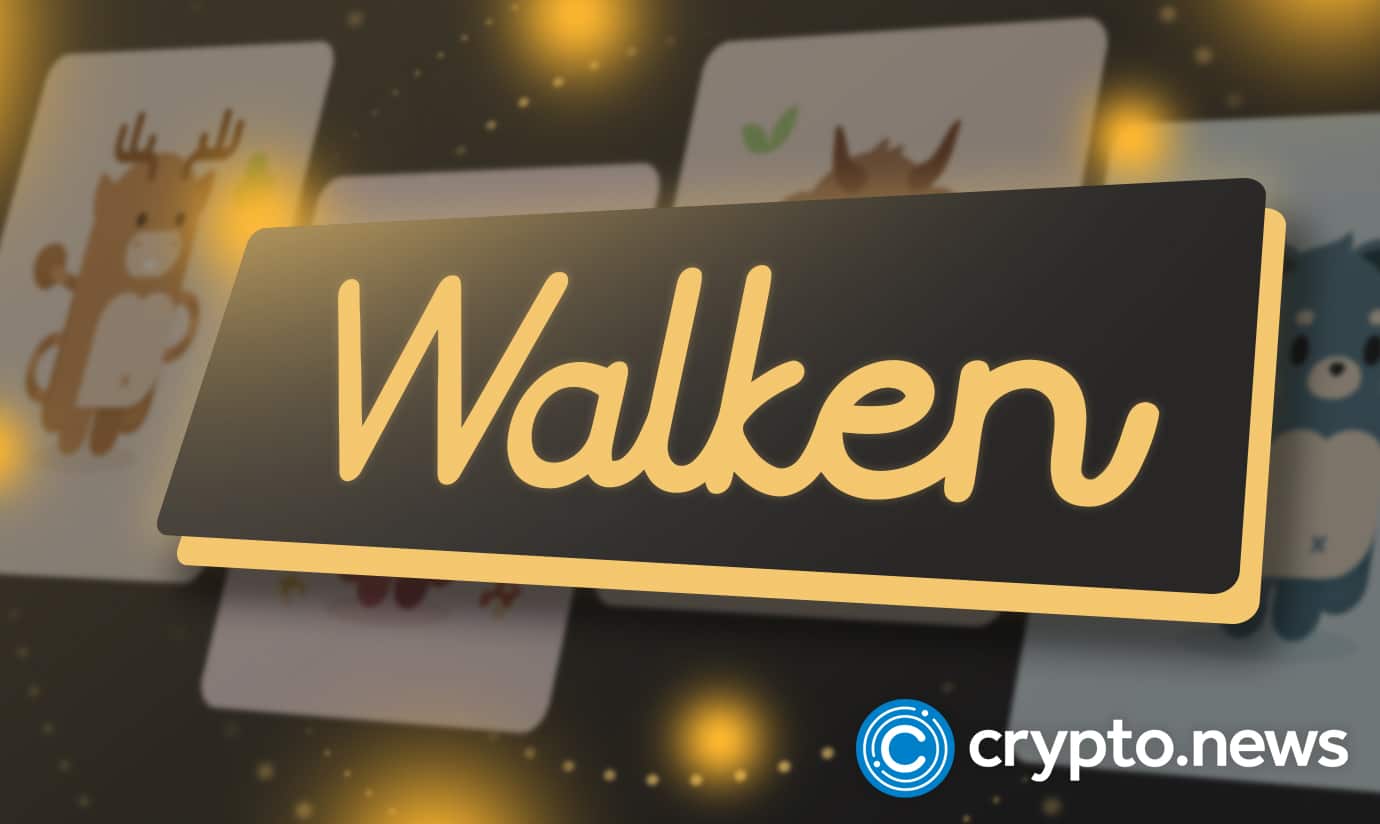 The Walken move-to-earn metaverse project has released a new roadmap and impressive in-game economy statistics. Walken is set to introduce various new features for users, further gamifying a healthier lifestyle with blockchain technology and non-fungible tokens (NFTs).
Walken Fostering Healthy Lifestyles
Walken (WLKN), a move-to-earn mobile app that leverages the movement detection capabilities of standard smartphones as well as wearables to capture the step counts of users and reward them with WLKN tokens, has released a new roadmap featuring various exciting improvements in the pipeline, as it gears up toward enhancing its rapidly-evolving ecosystem.
Gamifying ways for everyday people to keep fit, while also offering people financial incentives to stick to their exercise routines, is one of the most exciting industry opportunities of Web3. Walken aims to gamify a healthier lifestyle with crypto, blockchain technology, and NFTs and that vision is about to become reality.
Walken has reached several significant milestones since its launch and it continues to record substantial overall growth. Several key developments stand out in its roadmap.
The platform is introducing better localization support with seven additional languages and it also plans to use the 60 million community-generated tokens to re-invest in Walken and bring value to the community.
To bring more excitement and engagement to its ecosystem, the team is developing a new game featuring the CAThletes and it will be released separately.
Walken is also putting in place ranking systems depicting player activity and achievements, plus a wheel of Fortune to reward active players (on both Android and iOS).
The Walken Ambassador program will support local communities. There will also be a dedicated referral program with associated bonuses. 
Impressive In-Game Economy Statistics
Walken has also shared some impressive in-game economy stats confirming the project's ongoing overall expansion.
The team says iOS users accounted for a larger part of the Walken traffic initially. However, Android has gained the upper hand since August 2022.
What's more, Android currently represents over 7,000 new unique daily users, while iOS accounts for just 1,000. Walken has also seen peaks of over 20,000 new daily users across July and August 2022.
Russia is Walken's largest user base (19.6 percent), followed by Ukraine (10.4 percent), India (7.34 percent), and Vietnam (5.13 percent).
That's not all, the Walken metaverse currently boasts a total of 1.11 million users and that figure is expected to hit two million by Q4 2022.
Alexei Kulevets, Walken Co-founder and CEO, said:
"One of the main challenges of any gamified Web3 project is to make it both fun and sustainable, especially a free2play one. With Walken, we are proving the point that it's possible. We are grateful to our amazing community and work hard to make it even better." 
Walken is developed by the creators of Appyfurious and GetFit apps. Walken says it remains dedicated to taking advantage of crypto and gaming to incentivize people to lead healthy and active lives.
The team further added:
"Combining fun and sustainability has given rise to a budding ecosystem for Walken and its community. The growing appreciation for this project across key global regions shows that people are willing to dive into Web3 and unlock its benefits."