Waltonchain (WTC) Adopted for Development of Latin American Smart City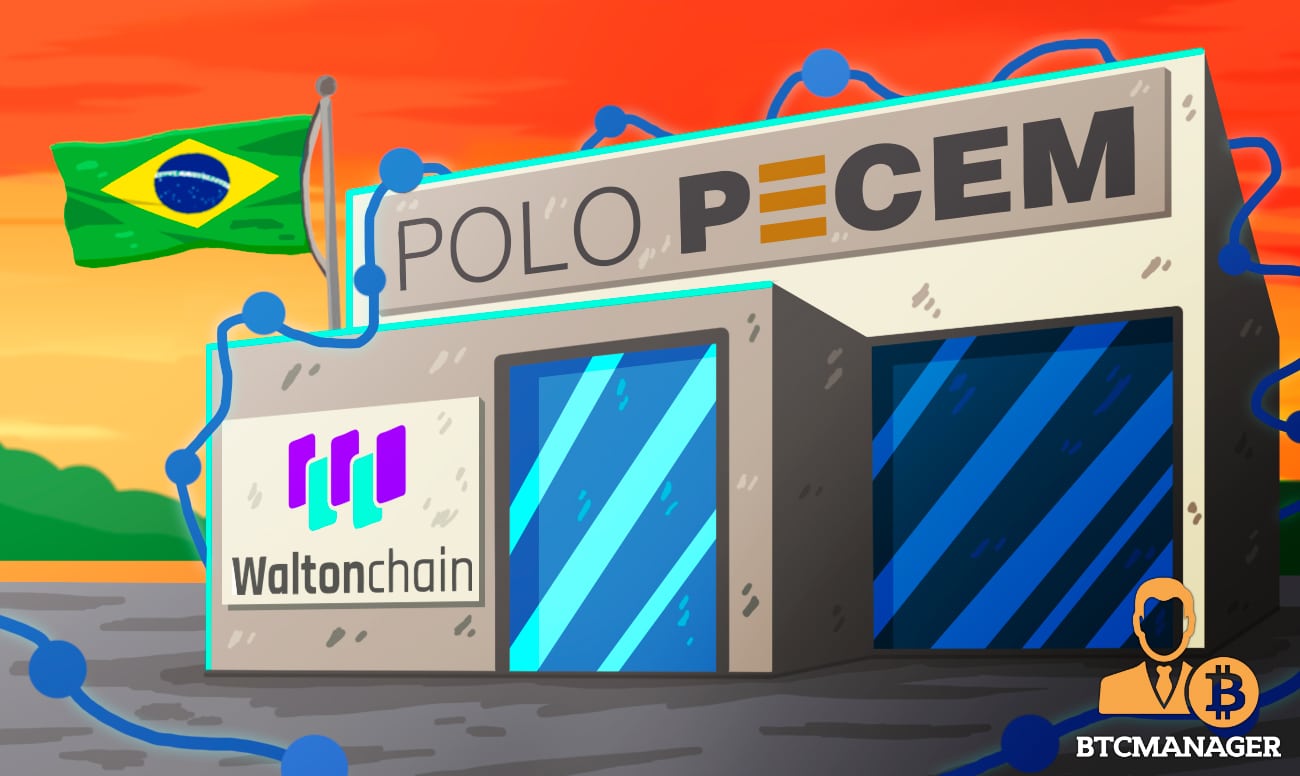 Waltonchain (WTC) a top distributed ledger technology (DLT) project that claims to be focused on marrying blockchain technology and the internet of things (IoT) to create new transparent business ecosystems, has been chosen by Polo Multimodal Pecem, to build the first smart city in Latin America, according to a blog post on August 12, 2019.
Waltonchain to Power Smart City 
Per sources close to the matter, Waltonchain (WTC) has inked a partnership deal with Polo Multimodal Pecem for the development of a blockchain-powered smart city in the Latin American region of Sao Goncalo do Amarante. 
Reportedly, the deal, which was signed in Fortaleza, Brazil between the CEO of Waltonchain, Jianbo Ling and the Polo Multimodal team, including CEO Sebastino Di Ruocco and COO Victor Ghia, will enable Waltonchain to provide technology as well as technical expertise for the creation of the smart city.
That's not all, the team says the native altcoin of the smart city, Polo Coin, will be built upon the Waltonchain distributed ledger. 
Additionally, Waltonchain is also required to develop a "Smart Chain City" where the entire processes of the area will be powered by innovative technologies, create unique apps that will enable residents to seamlessly conduct certain transactions related to the smart city, as well as the PoloCoin wallet for secure storage of PoloCoin. 
Furthermore, Waltonchain will expand the presence of the Polo Multimodal smart city to Asia, by creating a virtual community for the Polo Multimodal in the region.
The Waltonchain Advantage 
Commenting on the formidable alliance, the Polo Multimedia team reiterated that the partnership will transform the area into a hotbed for new technologies.
"The credibility of the partnership with Waltonchain, already firm in the market, will see to the implementation of digital life safely in Polo Multimodal Pecem,"

Since the launch of its mainnet in March 2018, Waltonchain has been gaining significant traction across the globe.
Earlier in July 2018, BTCManager informed that the South Korea Food and Livestock Promotion Center had partnered with Waltonchain to enable the former to integrate Waltonchain's technology into its processes.
Notably, the primary objective of Waltonchain is to create a genuine, believable, traceable business model via organic integration of radio-frequency identification (RFID), blockchain technology and IoT.
At press time, the price of Waltonchain (WTC) sits at $1.56, with a market capitalization of $65.60 million, as seen on CoinMarketCap.