Warhol's 1980 Tokenized Painting Sold via Ethereum's Blockchain Technology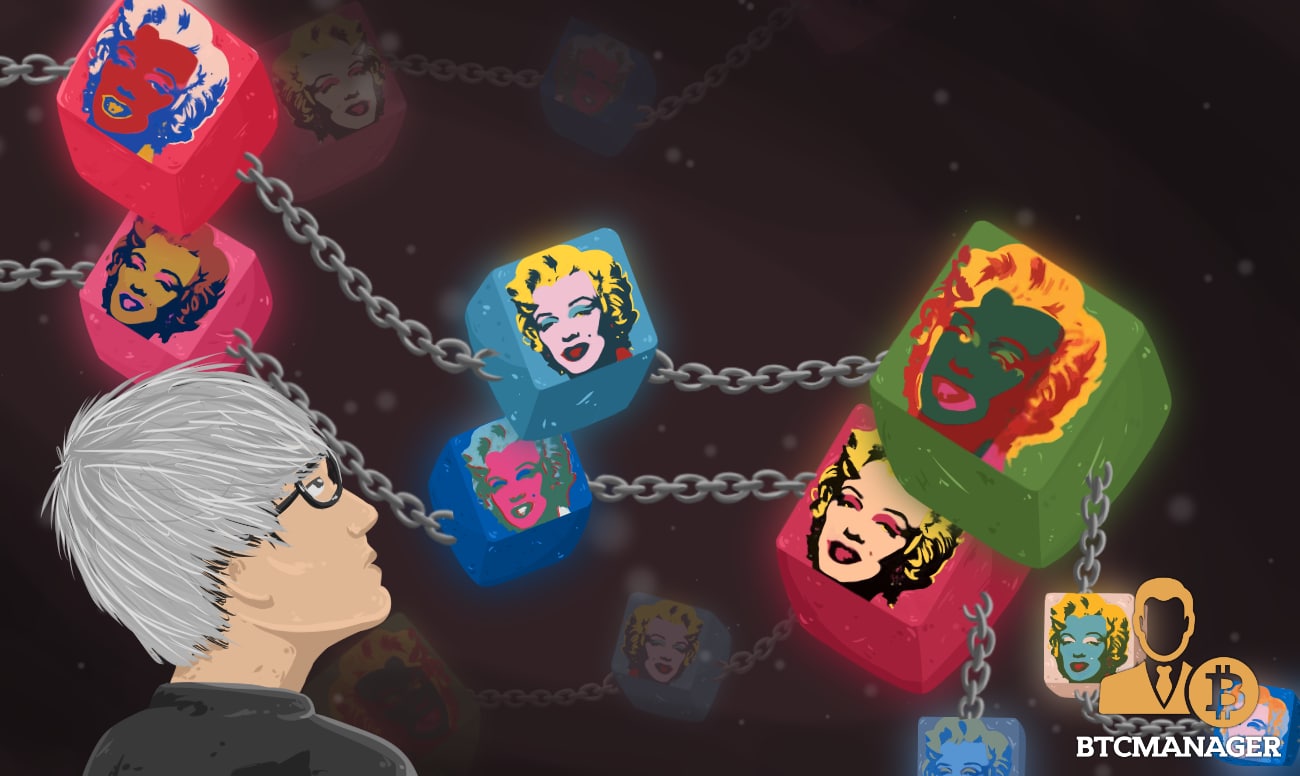 Multi-million dollar tokenized artwork, 14 Small Electric Chairs painted by pop art giant, Andy Warhol in 1980, has been sold on the Ethereum blockchain to 100 participants in the cryptocurrency art auction organized by Maecenas DLT-powered art investment platform in collaboration with Dadiani Syndicate, a London-based fine art gallery on September 5, 2018.
Fine Art, Blockchain, and Cryptocurrency
According to a Realwire report, the Maecenas blockchain-based art investment platform has completed its private beta launch by conducting a digital currency-powered auctioning of Andy Warhol's 14 Small Electric Chairs (1980) artwork.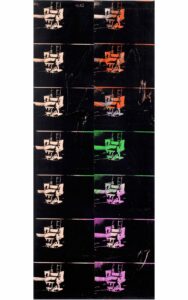 (Source: Telegraph)
The event which was partly organized by Dadiani Syndicate, a Mayfair fine art gallery, saw a massive 800 sign-ups from crypto enthusiasts, sophisticated investors, and fine art professionals within weeks and it reportedly raised $1.7 million for 31.5 percent of the painting at a valuation of $5.6 million.
Per the report, the primary objective of the project was to "validate the end-to-end process of the Dutch auction" and artwork tokenization via distributed ledger technologies (DLTs).
The Maecenas platform put the power of blockchain technology and smart contracts to excellent use by tokenizing and converting the 14 Small Electric Chairs painting into "tamper-proof" digital certificates on the Ethereum blockchain.
Participants in the auction then purchased the digitized artwork with bitcoin, ether, or ART token, the native cryptoassets of Maecenas.
Moving forward with Maecenas
While not yet officially launched, the Maecenas blockchain-based platform claims to facilitate fractional ownership of artworks and make it possible for buyers and sellers of art to build and manage their art portfolios.
"Tokenization of assets is one of the most prominent and exciting use cases of DLT, and we're proud to be pioneers in this space," said the CEO of Maecenas, Marcelo Garcia Casil.
While blockchain technology has already disrupted the finance industry, with several financial institutions adopting the burgeoning technology, the art world has not been left behind in the DLT movement either.
As reported by BTCManager in June 2018, New York-based conceptual artist and photographer Kevin Abosch integrated blockchain technology and cryptoassets into his artworks.
On August 11, 2018, BTCManager informed that later in October 2018, a global art exhibition holding at London's Mayfair gallery, partly facilitated by the House of Fine Art (HOFA), would allow art patrons buy exquisite artworks with cryptos.