Wasabi Wallet Upgrades Its Bitcoin Mixing Functionality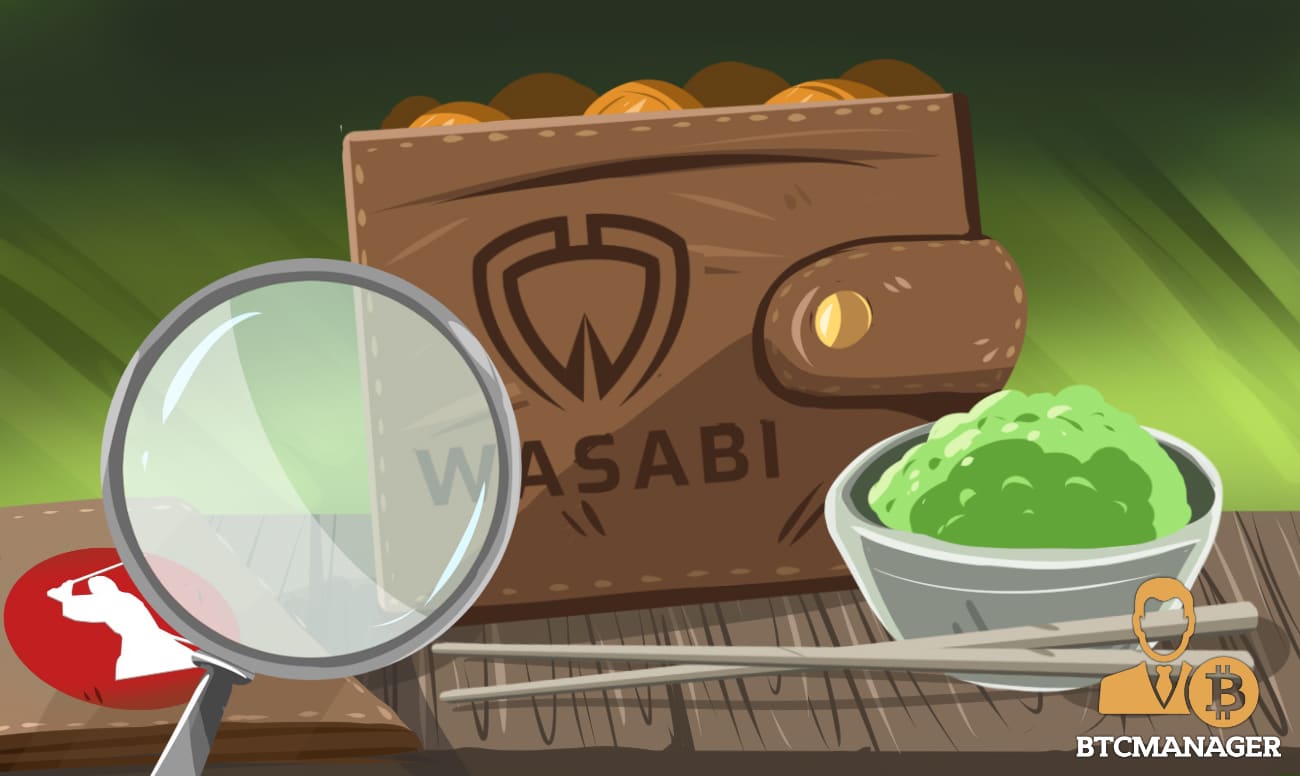 Wasabi Wallet developers have been working on the platform's CoinJoin feature and they are looking to release a new upgrade that would further enhance the transaction mixing functionality of the wallet, according to reports on August 27, 2020.
Wasabi to Launch WabiSabi 
Wasabi, an open-source, privacy-focused, non-custodial Bitcoin wallet that implements trustless CoinJoins over the Tor anonymity network, is set to release an upgrade to its algorithm to offer users a better experience.
Dubbed WabiSabi, the team says it has been working on the project since the beginning of 2020 and it hopes the new feature will further improve transaction privacy of the desktop wallet and make it more user friendly.
In the current Wasabi Wallet, the CoinJoin feature allows users to obscure their bitcoin transaction history using the ZeroLink protocol and blind signatures. However, users are required to spend a set minimum amount of BTC with other users in a mixing pool for the CoinJoin function to work properly. 
Asides the cumbersome nature of the current CoinJoining system of Wasabi, the scheme also comes with another serious limitation: the coordinator of the CoinJoin has the ability to view users' information.  And he can easily "link the input to the change output, and could link multiple inputs to the same user," said Max Hillebrand, a Wasabi contributor.
For those who are unaware, the ZeroLink protocol is a Bitcoin Fungibility framework introduced in 2017 by Samurai Wallet developers. The protocol is designed to offer users protection against all forms of a privacy breach. 
The New WabiSabi 
Unlike the current system, the team says the new protocol combines Pedersen commitments and keyed-verification anonymous credentials (KVAC), to make it possible for users to spend any amount of BTC, irrespective of the amount spent by their peers.
What's more, the team has made it clear that unlike the current model, which only allows users to send CoinJoin transactions to themselves, WabiSabi will make it possible for users to send CoinJoin payments to other users.
"The [old] Zero Link CoinJoins are mainly a self-spend, so the same user owns the input and the output. It's not a payment; it's like you are shuffling the bitcoin from your left pocket to your right pocket. This increases block space usage and thus incurs more expensive mining fees for the sender and verification cost for all Bitcoin full node users," the team added.
The team says the protocol development is still in its early stages and the WabiSabi whitepaper is currently undergoing peer review. In essence, it may take several months or even years before the new protocol goes live.