Washington D.C and Members of Congress Are Becoming more Accepting of the Cryptocurrency Industry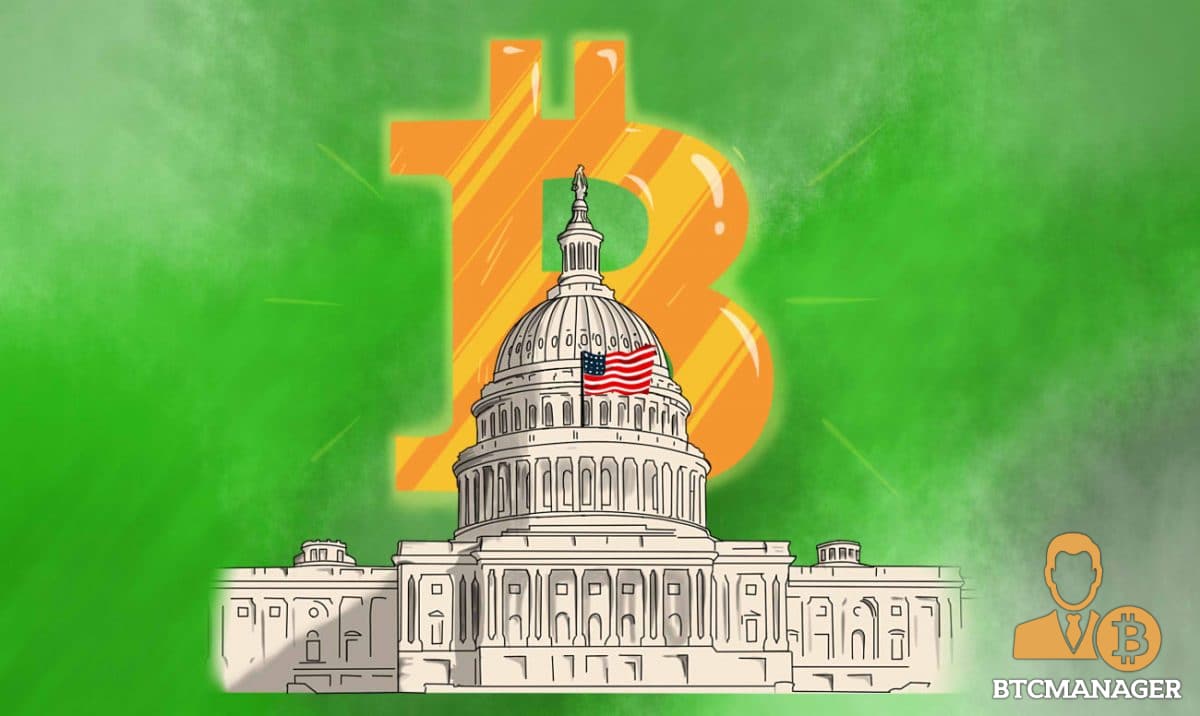 Cryptocurrency tokens like Bitcoin, Bitcoin Cash, and Ethereum are currently gaining greater acceptance in Washington D.C. as Bob Goodlatte, the chair of the House Judiciary Committee, currently holds between $17,000 and $80,000 in cryptocurrencies.
Goodlatte Owns Bitcoin, Bitcoin Cash, and Ethereum
According to Goodlatte's annual financial disclosure, submitted on May 10, 2018, Goodlatte declared that he owned Bitcoin, Bitcoin Cash, and Ethereum. Further, Forbes reported that Goodlatte's son, Bobby Goodlatte Jr., is heavily involved in the industry. Goodlatte Jr. has invested in Coinbase, a global cryptocurrency exchange.
Goodlatte is also involved in the Congressional Blockchain Caucus which was co-founded by members of Congress Jared Polis and David Schweikert. According to the Congressional Blockchain Caucus website, Polis and Schweikert created the organization to explore blockchain technology and how it could improve and aid existing government services.
Politicians in Crypto Could mean Favorable Legislation
Forbes noted that the involvement of these senior politicians in the cryptocurrency and blockchain industry could be a positive sign when it comes to cryptocurrency regulations in the US. The idea that these politicians have cryptocurrency investments could impact regulations and help swing legislation in the cryptocurrency industry's favor.
Although there are regulators who propose stricter and tighter regulations when it comes to the cryptocurrency industry, there are a few members in Congress who are supportive of the industry.
"I think we may be on top of something that is transformational," said Senator Mark Warner, in a hearing of the Senate Banking, Housing and Urban Affairs Committee in early 2018. Although Warner is not a part of the Congressional Blockchain Caucus, he is rather optimistic and supportive of blockchain technology. "If we have the same rate of increase the next two years that we've had the last couple of years, we'd be at north of $20 trillion [market capitalization] caught up in this area by 2020."
Definitions Vary in US for Cryptocurrency Industry
According to Cryptocompare, the US holds approximately 26 percent of all Bitcoin, the second largest volume of Bitcoin on a country-by-country basis. However, the government appears uncertain about the cryptocurrency industry, given variances in how cryptocurrencies are viewed by different authorities. The SEC sees cryptocurrencies as a security; the Commodity Futures Trading Commission (CFTC) classifies Bitcoin as a commodity; and the IRS views cryptocurrencies as property for taxation purposes, as of 2014.